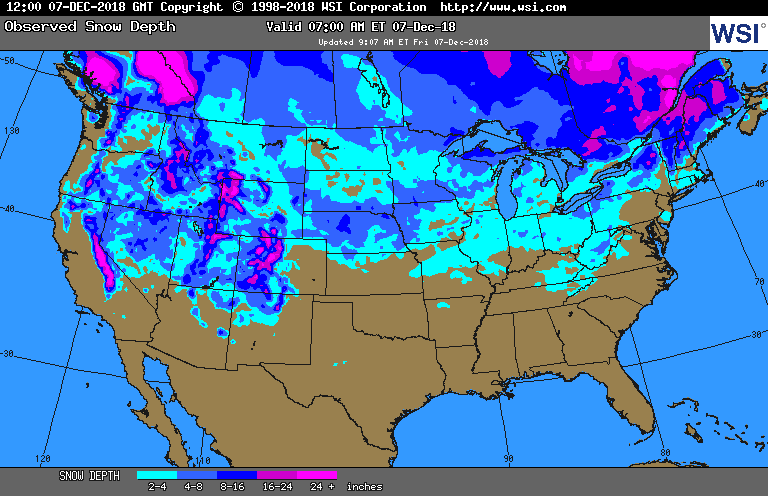 Snowpacks are currently sitting pretty in Colorado and Utah. The majority of both states' mountains are sitting well above average. Recent snowfall has solidified Utah's snowpack immensely. While Colorado has seen consistent snowfall since October.
"While it's still VERY early in the season, it has been a great start to the snowpack this winter! The majority of basins in both Colorado and Utah are above normal with a couple sitting slightly below normal. Fingers crossed this cold and snowy weather will continue!🤞❄️"

– NOAA Grand Junction, CO
Deer Valley, UT is currently sitting pretty with an early season base of 34″.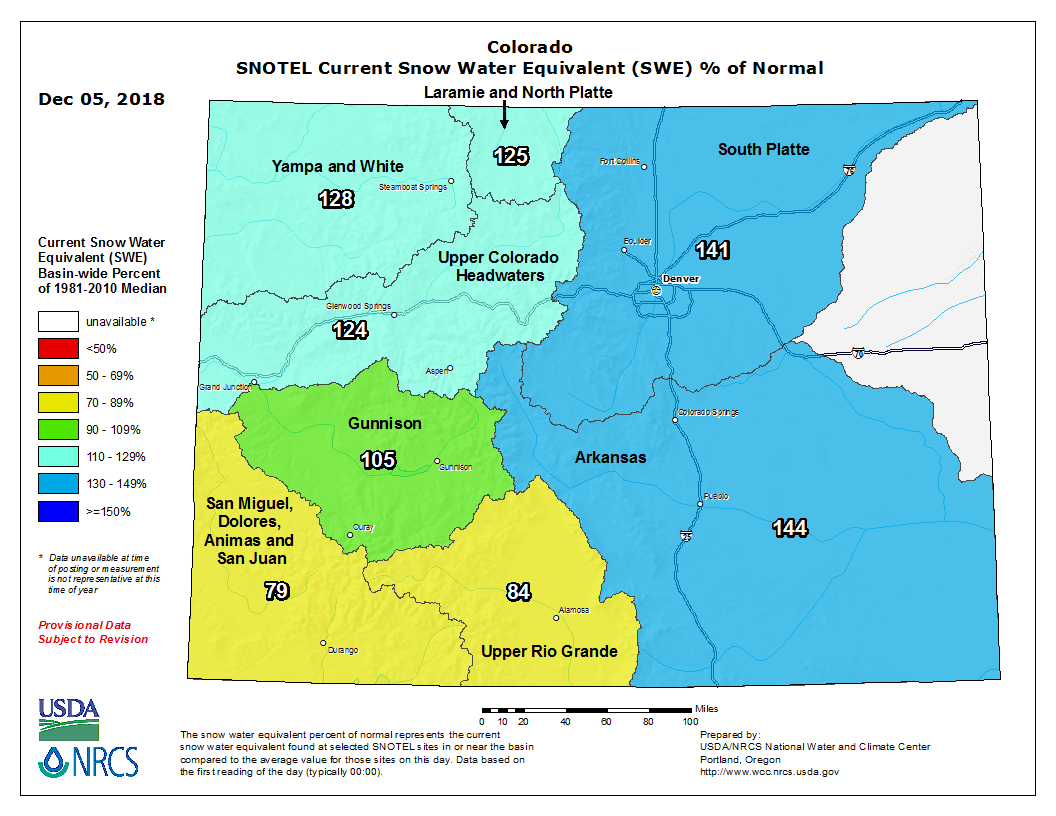 Colorado Snowpack:
Arkansas: 

144%
South Platte: 

141%
Yampa & White: 

128%
Laramie & North Platte:

125%
Upper Colorado Headwaters: 

124%
Gunnison: 

105%
Upper Rio Grande: 

84%
San Miguel, Dolores, Animas, & San Juans: 

79%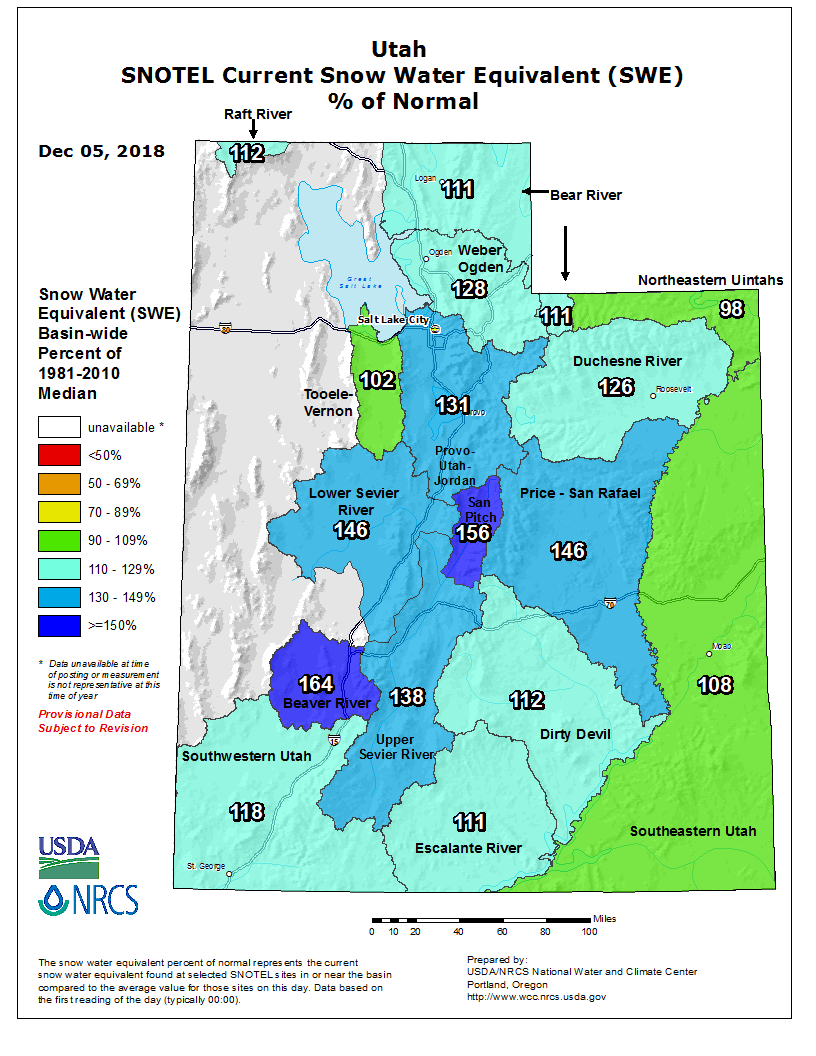 Utah Snowpack:
Beaver River: 
164%
San Pitch: 

156%
Price San Rafael: 
146%
Lower Sevier River: 
146%
Upper Sevier River: 
138%
Provo-Utah-Jordan: 

131%
Weber Ogden: 

128%
Duchesne River: 

126%
Southwestern Utah: 

118%
Raft River: 

112%
Dirty Devil: 

112%
Bear River: 

111%
Escalante River: 

111%
Southeastern Utah: 

108%
Tooele-Vernon:

102%
Northeastern Unitas:

98%