Thanksgiving week in mid Vermont usually means two things; scratchy surfaces and limited terrain options.
Luckily for us eastcoasters, mother nature served us a healthy portion of early season snow. 13″ inches blanketed the terrain at Killington mountain over the past week. Coupled with the cold temps that blew through the region, this snow set up an amazing week of early season skiing.
With more terrain open than normal,  the week started out with spread out crowds and ample space to play. After spending Monday morning laying a few arcs on slalom skis, I met up with an old friend and spent the afternoon jibbing around.
There's nothing quite like shaking off the rust with one of your best friends (Skiers: Tanner Mottau and Mike Nocek)
With the #BeastWorldCup only a few days away, the race crew was hard at work preparing the race hill.  Pictured below, is the race crew "injecting" the hill with water. This practice creates a hard and fast surface that won't rapidly deterioriate, making for ideal racing conditions for all athletes.
As the week progressed and the crowds started to roll in, we decided to escape the crowds and do a little touring. In addition to giving us an excuse to burn off the Turkey Day calories, touring allowed us to get a sneak peak at the conditions at Pico Mountain 3 weeks prior to opening day. For those of you unfamiliar with Pico, it is often referred to as Killington's "little sister". It has over 1,900′ of vertical and has many classic New England style trails.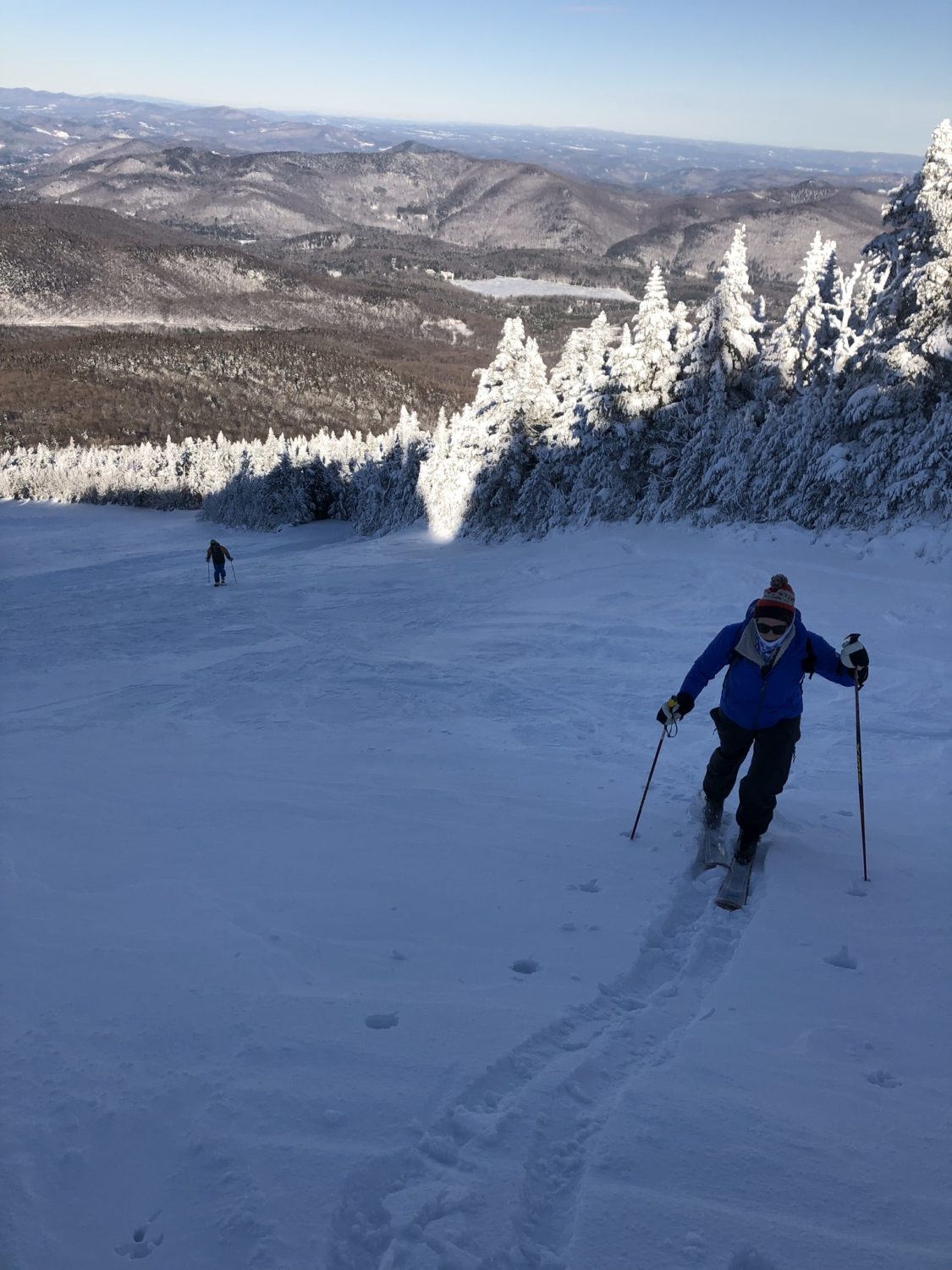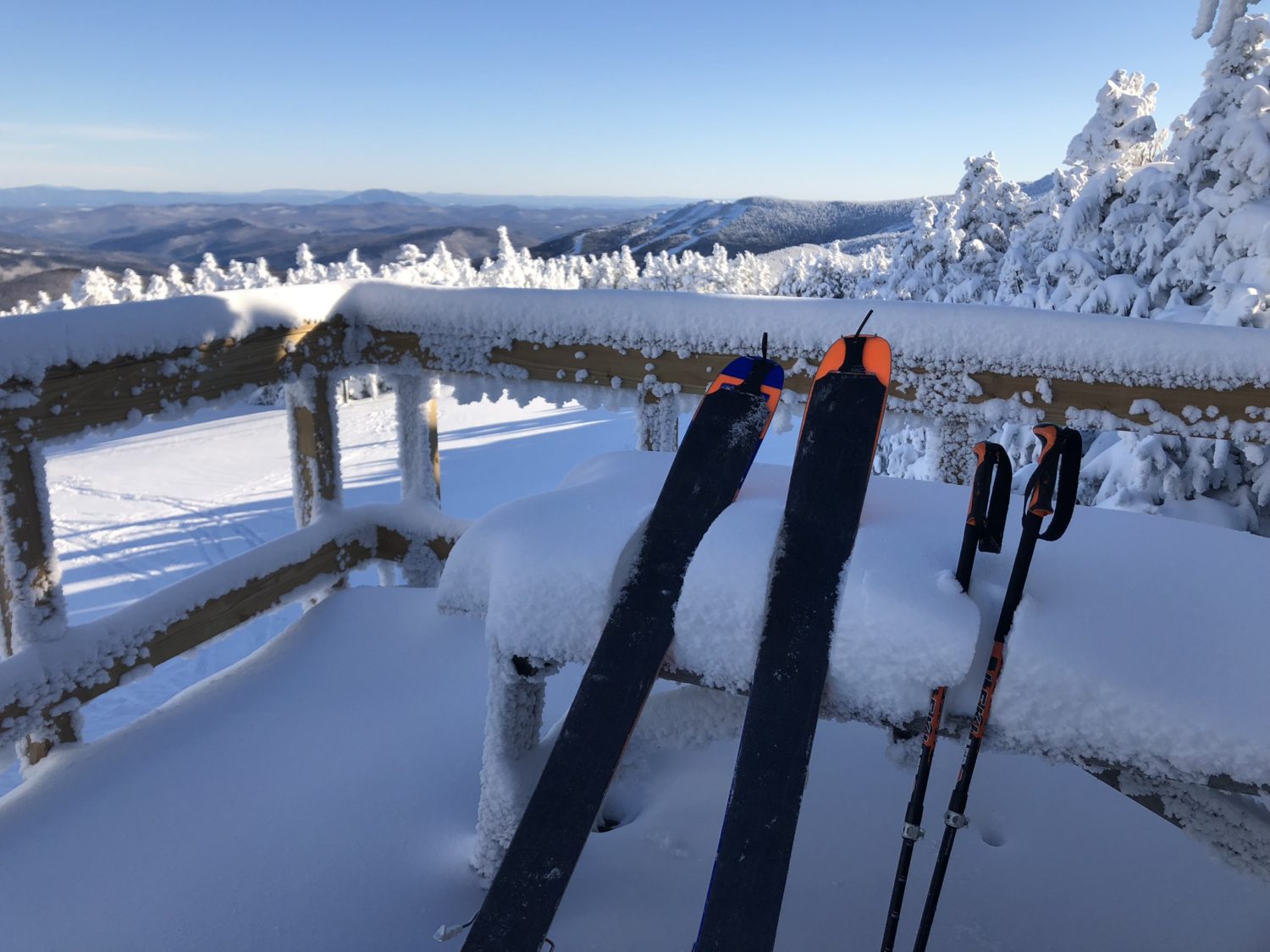 When we summited Pico, we were met with soft snow and mid-winter conditions. Having grown up skiing these slopes, we knew we had to take a look at our favorite run and an east coast classic, the Poma Line.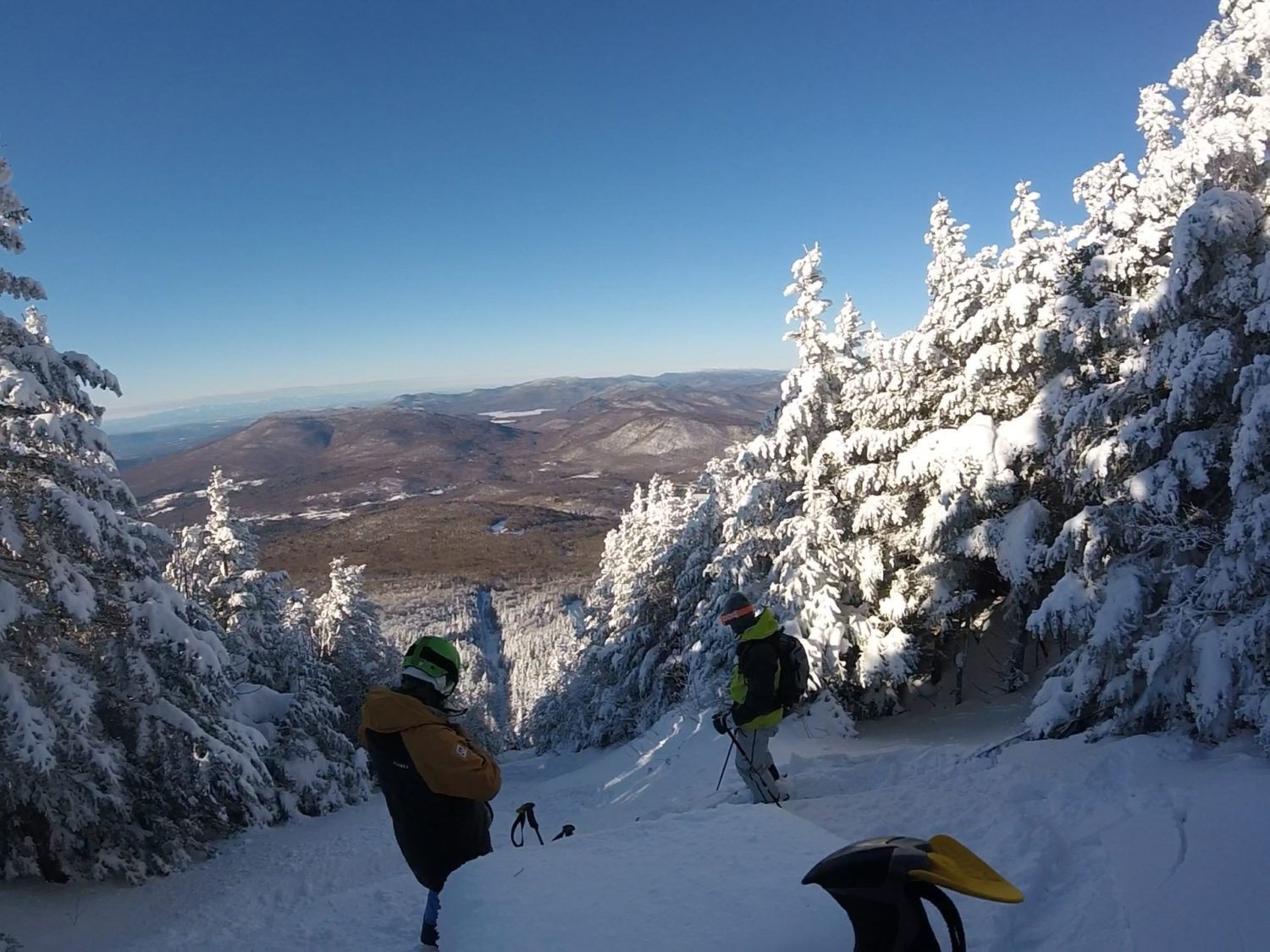 A few turns off the top of Poma line, Pico Mountain
The decision to ski Poma line was a good one, as it was sheltered from the high winds that swept through the area last week. This kept the snow from getting wind scoured and allowed us to score some fun turns.
Once we got to the bottom, we decided to take a quick lap over in the Little Pico Triple area. 
A few turns down A-Slope at Pico Mountain
The conditions lower down on the mountian were just as good as they were at the summit. Since the Little Pico Triple skin takes only about 15-20 minutes we lapped it a few more times before calling it a day. Below is a map of Pico highlighting our tour.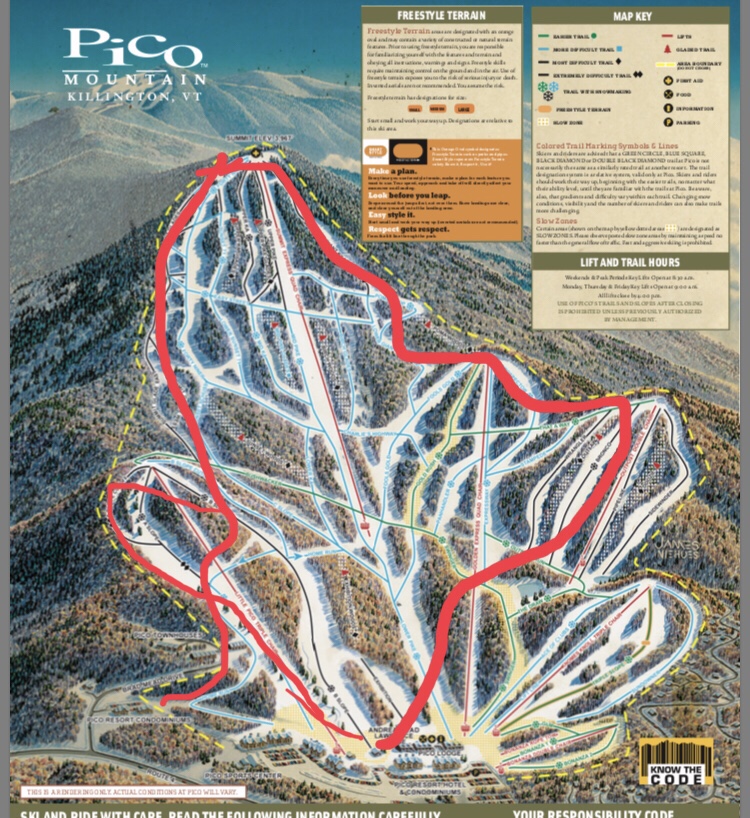 I've grown up as a Vermont skier, and I can't remember a time in recent memory when there was this much snow this early on in the season. With another 12+ inches forcasted for the next few days, it looks like Snowvember is going to continue to deliver goods to us east coasters. Stay tuned…