[Sponsored by Copper Mountain]
Copper Mountain's 2019/2020 season passes are on sale and it's one of the best deals around. Next year, Copper is giving other season passes a serious run for their money. Not only is the price right, but it also comes with amazing skiing around Copper Mountain, but the season pass has perks and tickets to other ski areas. If the season pass isn't for you, The Four Pack is coming back for next season and there are various other options. Let's examine this by the numbers.
The price is right! Copper Mountain season passes are on sale right now for the 2019-2020 season and are only $549. That blows me away… a season pass for only $549 is insane as that is the lowest price I've seen in Colorado. Worth it! Some of the perks that are included with the pass make this deal even sweeter (if you can believe it). Included in a 2019-2020 season pass are 10 friends & family tickets. Another massive perk with the Copper Mountain season pass is benefits at other resorts. You get 3 FREE days of riding at Powder Mountain (Utah), Purgatory (Colorado), Monarch (Colorado), and Taos (New Mexico)! You can also ski at Grand Targhee but you must book with Grand Targhee Lodging.
If you're not a hardcore skier, but still want to enjoy Copper Mountain, The Four Pack is your best alternative option. For only $249, The Four Pack is a 4-day lift ticket pack that also has amazing perks. Some of the perks include, 4 friends & family passes for 25% off the window ticket rate, if you are renewing your Four Pack you get one bonus day (if you renew by April 23), and 10% off food/beverage and regularly priced merchandise from Copper Mountain owned stores.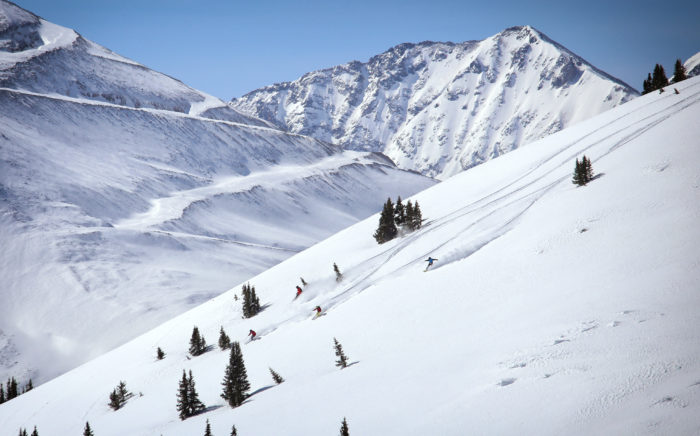 Do you know what is almost as impressive as the super low price, incredible perks, and other various options? Copper is announcing an update to their Kids Ski Free option. New for the 2019-2020 season, Copper Mountain has announced that they will be updating their Kids Ski Free program to include children under the age of 15. Originally, Kids Ski Free at Copper Mountain only allowed children younger than 12 to ski free. This year they have upped the age in an attempt to bring more families to the resort. How can you compete with that?! Not only will more children be skiing at the mountain for nothing, but kids will have the opportunity to meet tons of other shredders their age.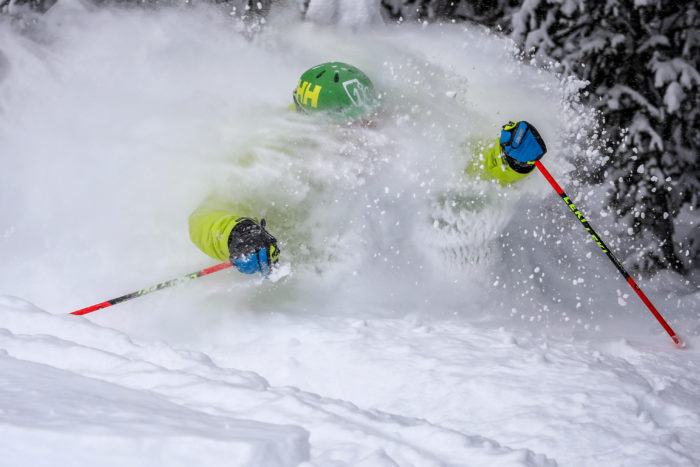 But wait there's more… Just when you thought it couldn't get any better, Copper added the option to upgrade the season pass with The Premier Pass and the Premier Plus Pass. The Copper Premier Pass is new for the 2019-2020 season and adds the most perks possible to your season pass, Ikon, or Four Pack for just an additional $399 (Copper Premier Plus Pass is an additional $499). Included benefits are eye-opening. You now can skip lift lines at six different chairs, ski American Eagle 30 minutes early first thing in the morning, and get a free high-performance demo rental. The Copper Premier Plus has the added benefits of free parking at six of Copper Mountain's lots and also access to the Copper Athletic Club with a free membership. Now you can sit in the salt water pool and hot tubs after a long day on the slopes. Learn more about this add-on on Copper's website.
Nonetheless, the 2019-2020 Copper Mountain pass has not only has an incredible price point, but also fantastic perks that make this a deal not to be missed.