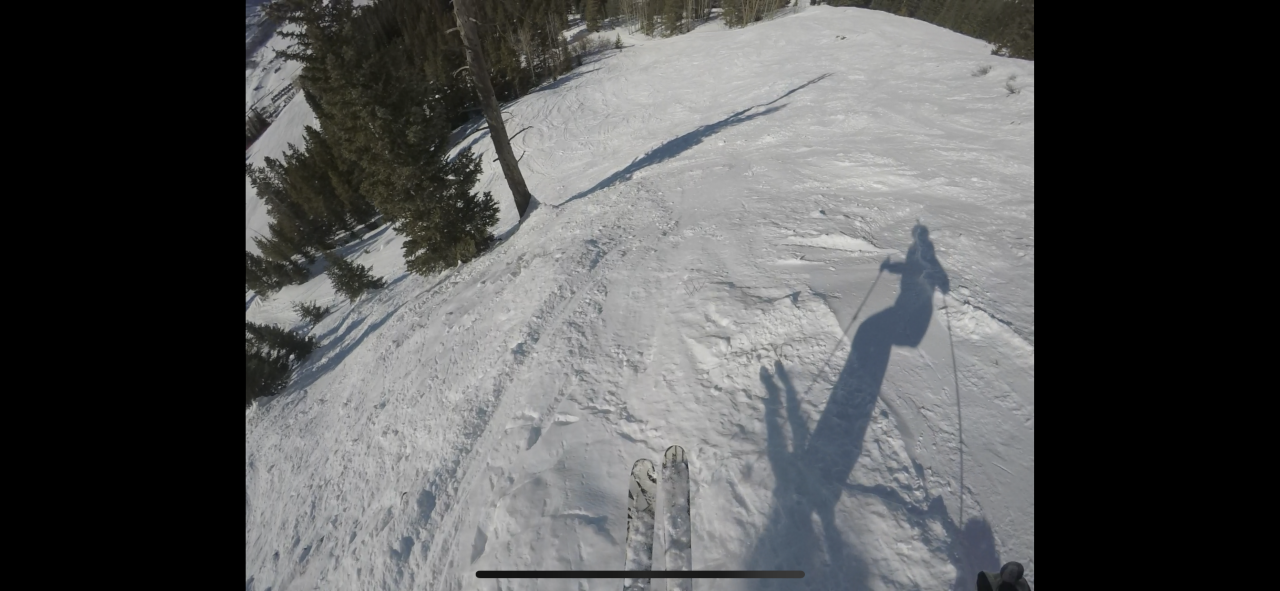 Report from 21st February 2020

We rolled into Crested Butte late Thursday afternoon to get ready for what would be a great bluebird groomer day!
Temps were cold and the snow was a perfect firm packed powder base.  Reynold North Scott III and crew had the corduroy laid out like the red carpet.
We started out on Silver Queen for an endless top to bottom cruise.  
It was smooth, fast, and fun!  Our warm-up lap seemed never-ending!
SNOW REPORT: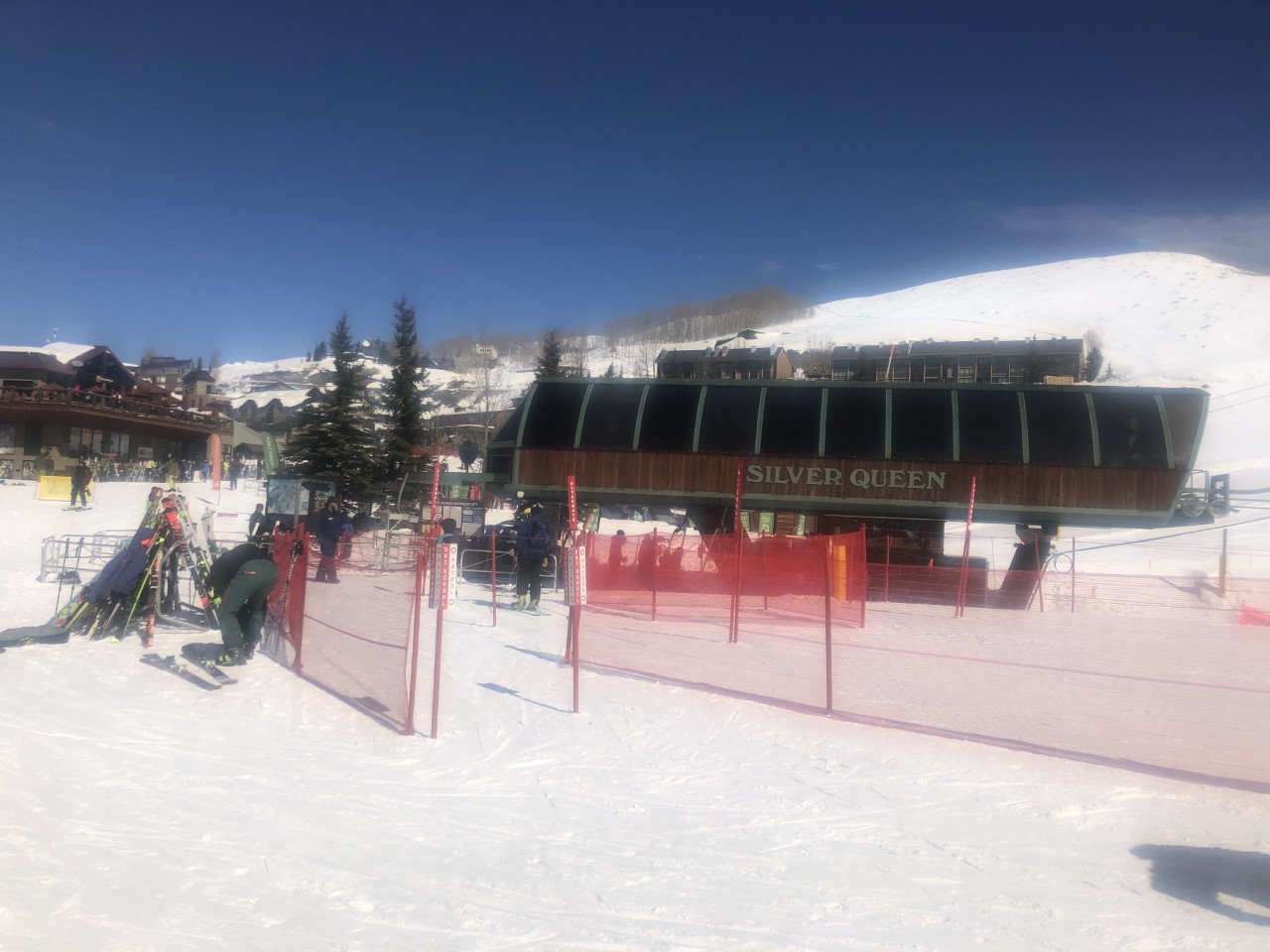 There were no lift lines!  We didn't wait all day.  Crested Butte is definitely the place to be if you want to avoid the 'Vail' crowds.
The Prater Cup was in town, and the 'Groms' were killin' some time in the park!  Killer spread eagle!
There's nothing better than stopping to sun yourself at Ulley's Cabin and enjoying a cocktail.  The scenery was top-notch today from the sun deck!
It looks like the next couple of days should remain cold and refill with some fresh snow.
FORECAST: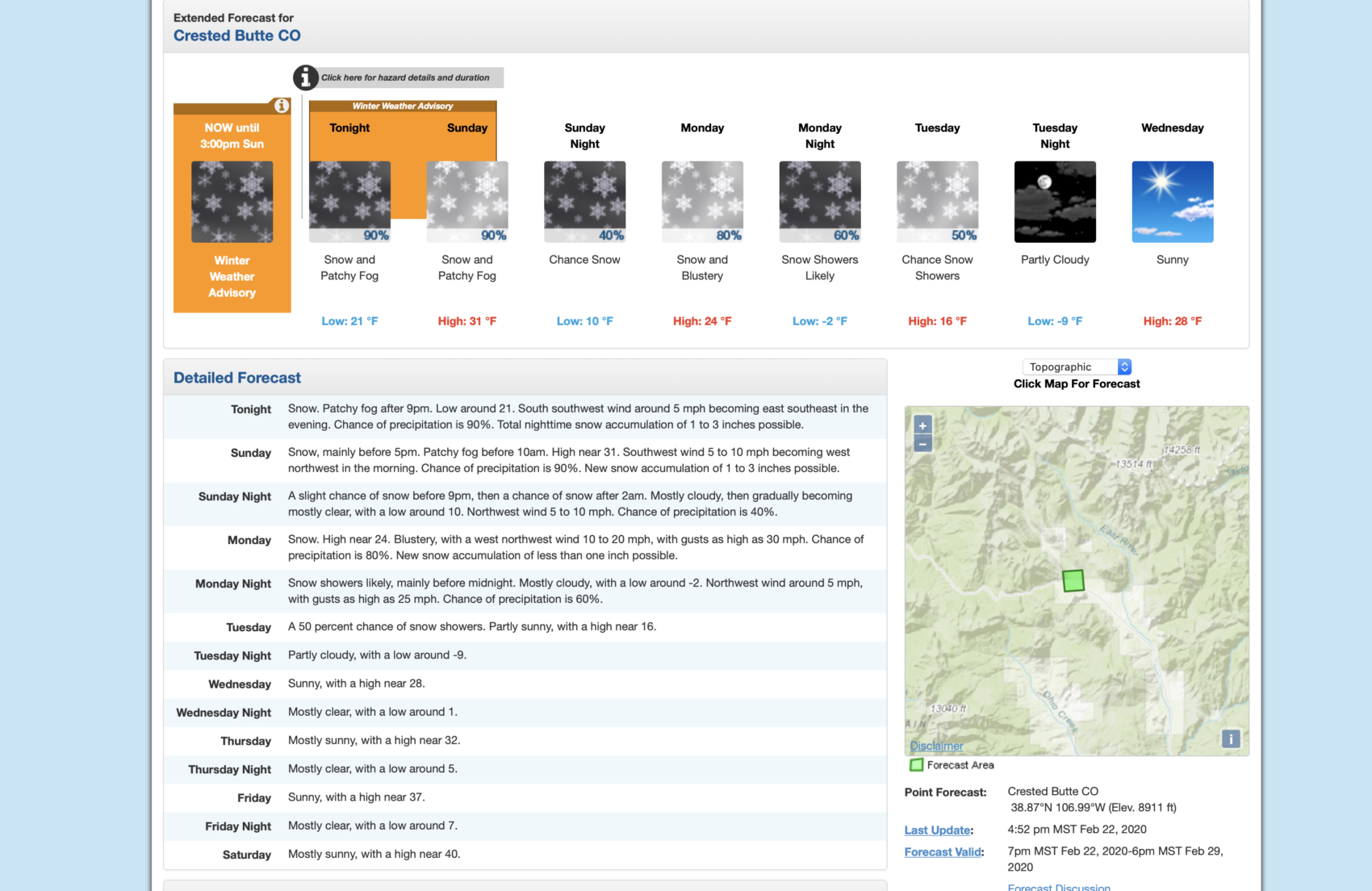 PHOTO TOUR: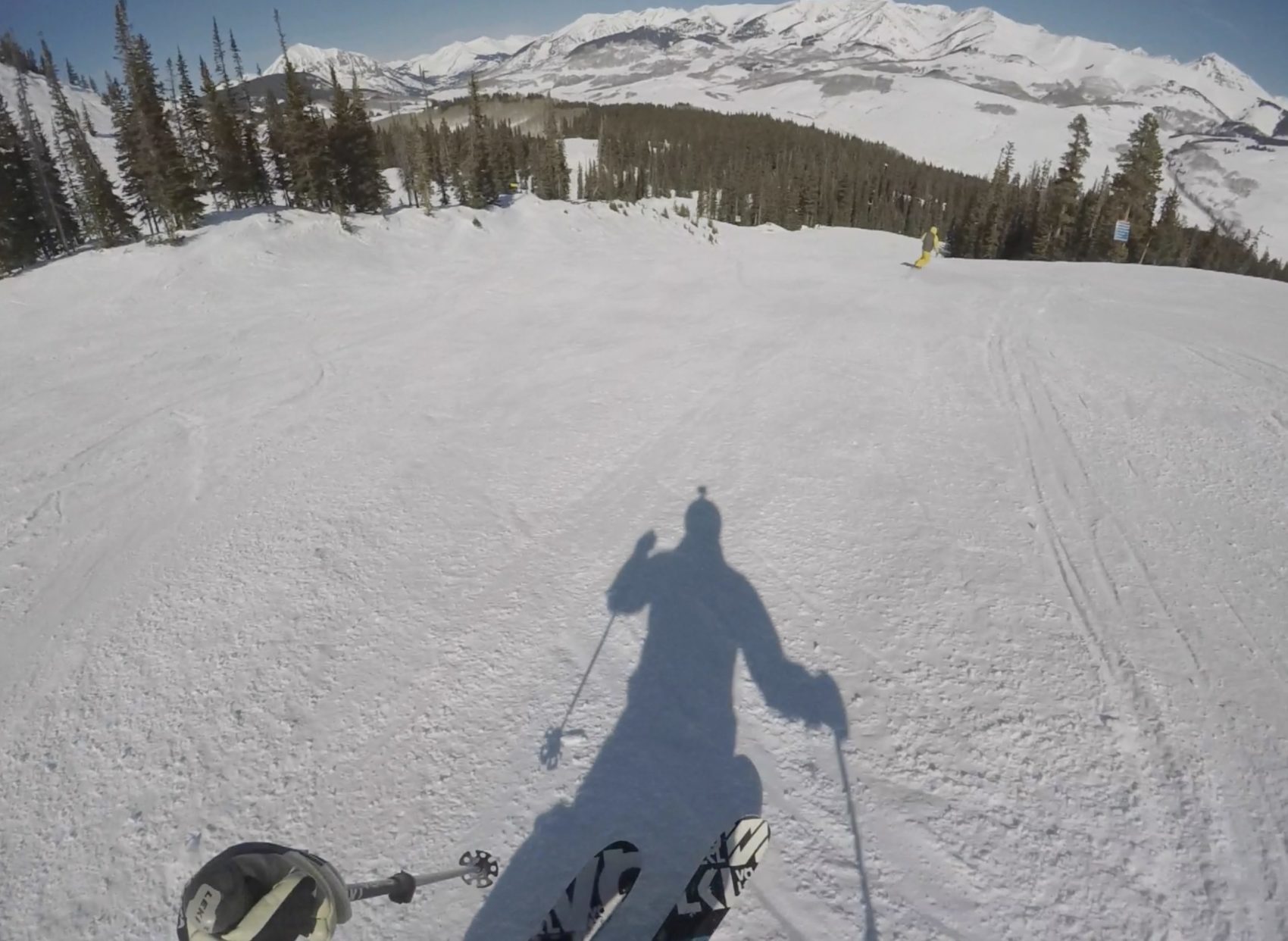 We will be in town for the rest of the week and keep you posted on what the storm brings.  
Thanks to Will Shoemaker and friends at Crested Butte Mountain Resort for welcoming us to enjoy their mountain with them.  This place is truly one of the last 'hidden gems' in the world of corporate amenities matched with a small mountain feel!  Don't tell your friends!