It's spring, and that means that the UCI Downhill World Cup is looming in the near future. Top notch riders have spent the offseason training and getting strong for the 2013 season. With the season nearing, and all the best riders out competing in smaller local races, speculations on who could be on the top block this year are growing. With so many great riders, it could be anyone. Last year saw Aaron Gwin take the World Cup after winning four races on the circuit, but Greg Minnar swooped the World Championships for his second time since nine years ago showing that experience is everything and anyone can take home a win and anything can happen. We decided to narrow down the field to the top three contenders for this years UCI World Cup Downhill winner.
1. Aaron Gwin | Keeps on "Gwinning"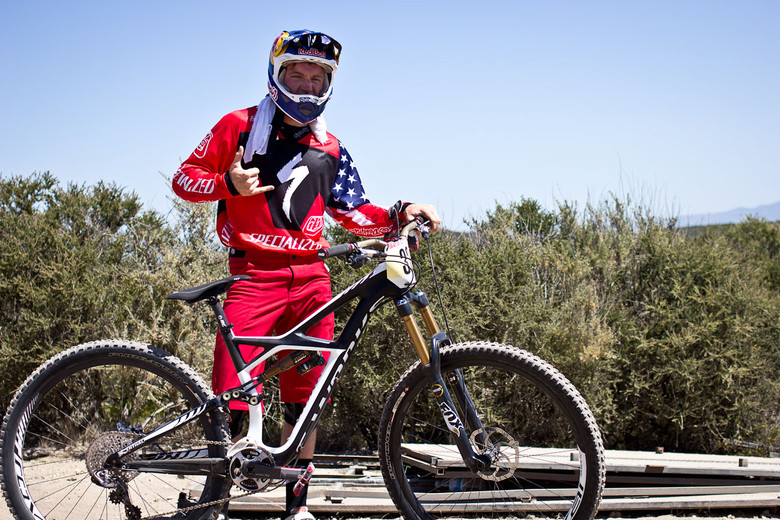 Aaron Gwin was a machine in the 2012 UCI Downhill World Cup. His four victories easy placed him on top overall and the term "Gwinning" was coined as a household term for cyclists. His recent move from Trek Bicycle to Specialized Bicycles sparked controversy in the off season, but could this change move to one of the most notoriously successful bikes in the business keep the powerhouse on the podium? So far this season Gwin has taken top spot on his Enduro 29er at the Sea Otter Classic Downhill (which often seem as far too tame) but only broke fourth place at the Underworld Cup and took second at two ProGTR events. Could others be on the rise as Gwin has finished his peak? Likely not, but it may not be so easy this year for the 2012 World Cup winner.
2. Steve Smith | The Year for Canada's Boy?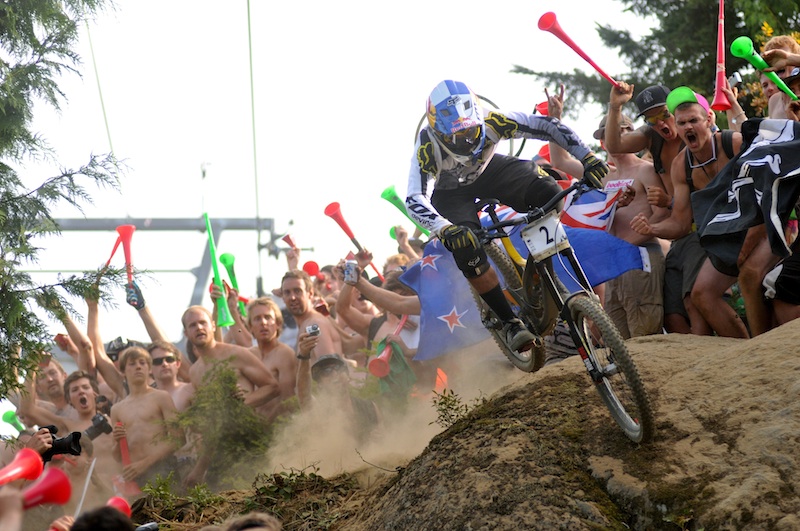 Steve Smith has been in the top ten for years now and took his first World Cup win in Hafjell in 2012 as well as being crowned the "Crankworx King" after taking every downhill race at Whistler Crankworx. His results have been climbing up the ranks and after taking a recent first place finish at the Underworld Cup in Port Angeles beating out Aaron Gwin, Brook MacDonald and others, Smith is showing no signs of slowing. Could this be his year? Smith will make Canadians proud no matter his results, but the Devinci Cycles' downhill beast is sure to be an entertaining rider this World Cup season.
3. Danny Hart | The Little Brit That Could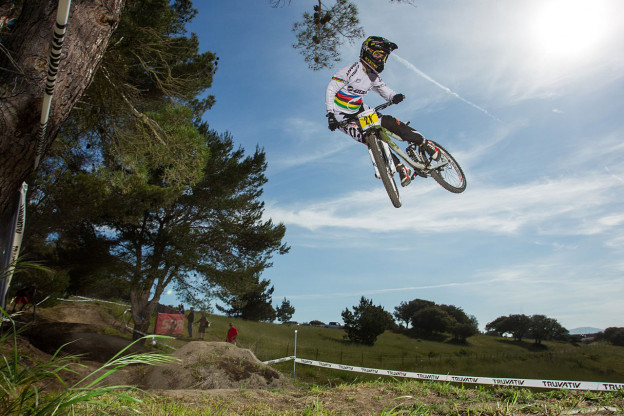 Danny Hart suffered a shoulder injury after Crankworx Les Deux Alpes leaving him sidelined for the remainder of the 2012 season. After taking the 2011 UCI World Championship title with a spread of eleven seconds at the age of just 19, Hart became a clear contender around the World Cup circuit.  Missing out on a good portion of his 2012 season, it's unknown what Hart could have in store this season, but with a first place win this last weekend at the British Downhill Series beating out the likes of Gee Atherton and Greg Minnaar, Hart has proved he is still a contender for the top spot this year.
Who is your 2013 UCI World Cup pick?