According to the National Oceanic and Atmospheric Administration, 2015 was the second-hottest year ever recorded for the United States, thanks to a December heatwave that plagued the eastern half of the country. Both NOAA and NASA are expected to announce that 2015 was the hottest year on record globally, which was helped in part by one of the strongest El Ninos on record that was attributed to by manmade global warming.
"The U.S. temperature ranking is emblematic of what will ultimately be the warmest year for the globe," Deke Arndt, chief of NOAA Climate Monitoring Branch, said during a press conference.
Prior to December 2015, the U.S. was having its fifth hottest year-to-date, but December 2015 was 6°F (3°C) above the 20th century average broke the previous record holder (December 1939) by a full degree. 2015 was 2.4°F (1.3°C) warmer than the 20th century average and only fell short of the record held by 2012 by 0.9°F (0.5°C). This was the 19th consecutive year that the overall U.S. temperature exceeded the 20th century average.
"December 2015 really blew away the competition," NOAA climatologist Jake Crouch said.
December's warmth was due to a combination of El Nino, climate patters over the North Atlantic and manmade warming, as winters have been heating up as time goes on. During the month, record warm temperatures outpaced record cold ones by an astounding 21-to-1 ratio, and 29 states had their hottest December on record. December 2015 was not only the warmest on record, it was also the wettest, which is the first time a month has set both records simultaneously.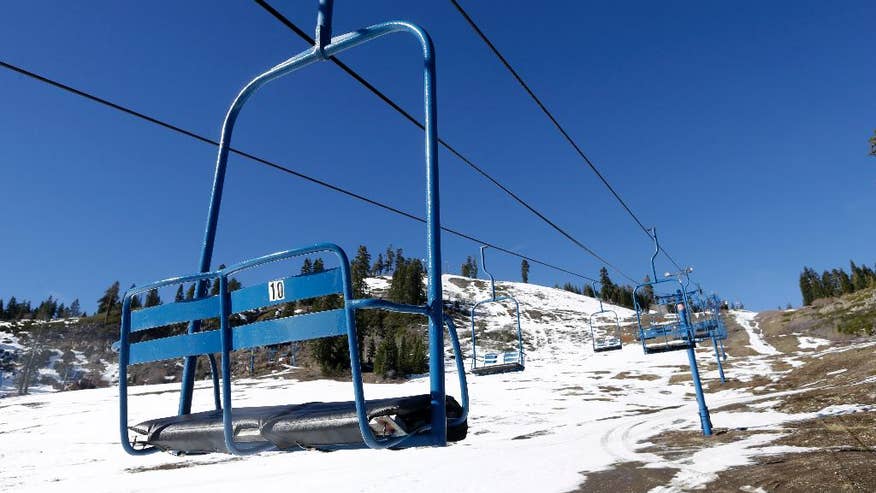 The eastern half of the U.S. baked in December, while the west was relatively cool, which was the opposite of the weather that prevailed during the spring of 2015. During those months, the West roasted under a high-pressure ridge that helped fuel record-breaking drought while the East took repeated blows from outbreaks of arctic air. The weather pattern flip resulted in above-average temperatures for every state. The record setting likely wont occur year-after-year, but it is evidence of how Earth's temperature has soared.
"The fact is that we live in a warming world. We're going to be dealing with more extreme heat events and more extreme rainfall events, and I think that really showed up in the results from the year as a whole," stated Arndt.