Colorado has arguably the most diverse mountains in the American West. Known to most people as just the Colorado Rockies, so many individual mountain ranges and subranges round out what makes the mountains of Colorado special. The complexity of all the mountain ranges is fascinating, and a cool little tidbit to know the next time you are driving through the state.
From the San Juans to the Sawatch Range and to the Front Range foothills, the mountains are endless. The Sawatch houses the famous Collegiate Peaks and Mount Elbert which is the highest point in the state and the second highest in the contiguous United States after Mount Whitney, California. The Elk Mountains have the Maroon Bells, while the Sangre de Cristo rises high above the San Luis Valley and is home to the tallest sand dunes in North America.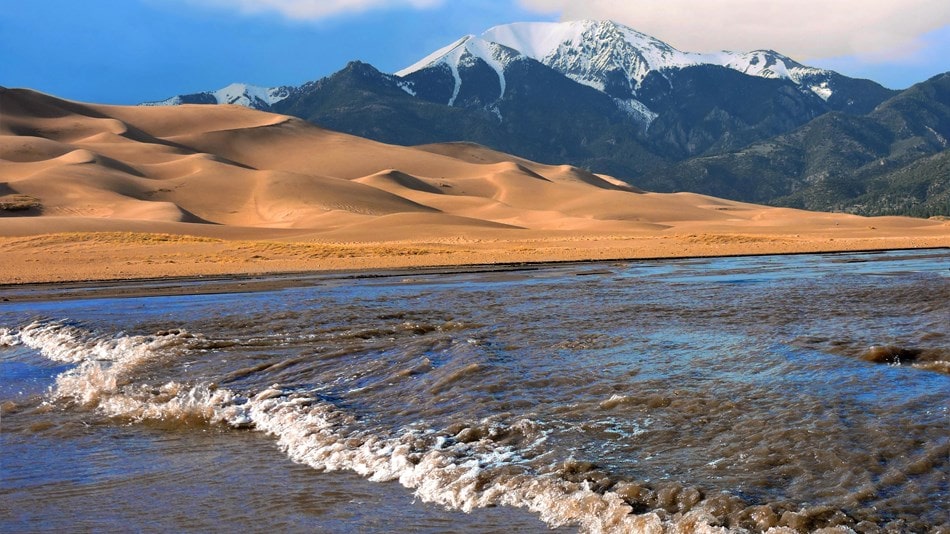 The Palmer Divide and Cheyenne Ridge are major drivers of the weather for millions along the Front Range Urban Corridor. These two features come into play frequently during winter storms along the Front Range and influence the weather in two drastically different ways. Given the east-west orientation of the Palmer Divide, a north or south wind will provide "upslope," leading to elevated snow totals in and around areas of the Palmer Divide. With the Cheyenne ridge, a wind out of the north will provide a "downslope" wind in Fort Collins and Greeley.  When this happens, snow totals from a storm can be much less in the Fort Collins area compared to Boulder and the greater Denver area.
Yes, South Park is a real place. Along with South Park, Middle Park and North Park round out the "parks" of Colorado. "Parks" is the term used for the three large mountain valleys immediately west of the Front Range.  These valleys range from 8,800 feet above sea level in North Park, 8,000 feet in Middle Park, and from 9,000-10,000 feet in South Park.
Colorado has mountains that seemingly never end.  During ski season, weather forecasts often mention specific mountain ranges.  Each range typically has varying snow amounts forecast during a storm, and this graphic can help you understand what mountains will get the most snow.  So the next time you are trying to make a decision on what ski area will get the most snow, reference the top graphic to help you better understand the topography of Colorado so you won't miss out on a memorable powder day.