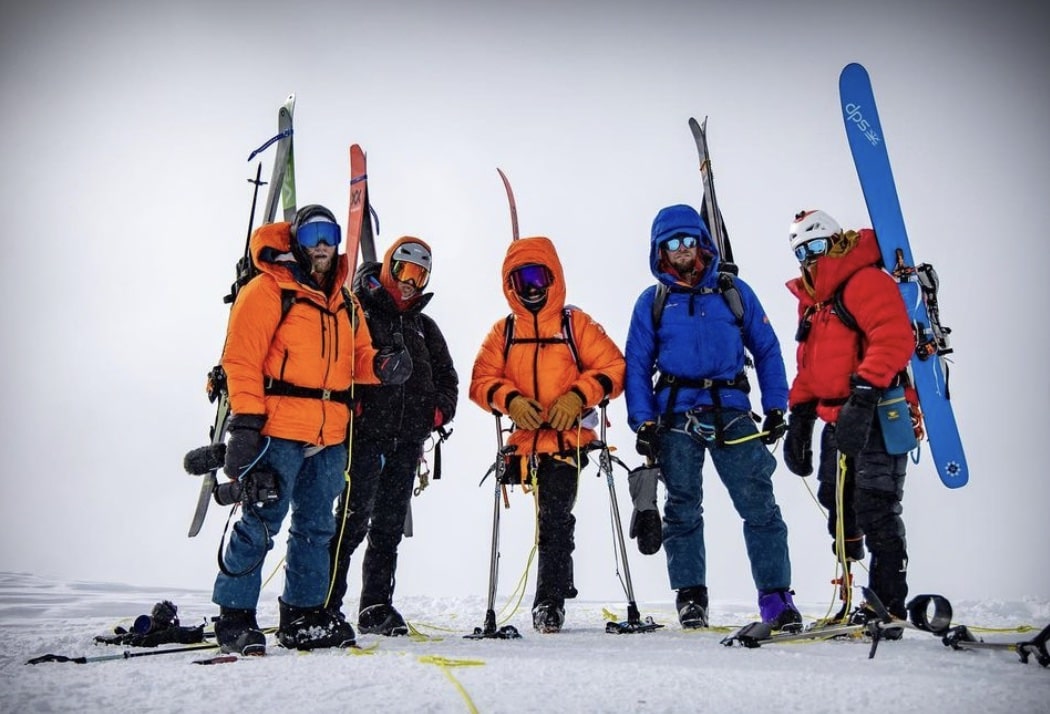 On June 20, 2021, Vasu Sojitra and Pete McAfee made ski mountaineering history on Mount Denali. Although adaptive athletes have reached the summit of the 20,310-foot Alaskan peak before, Sojitra and McAfee believe they are the first to ski the descent.
This isn't the first of the pair's accomplishments. Sojitra, who lost his right leg as a baby to a blood infection, holds the title for many first disabled ascents and descents in his home of Montana. He is also the first adaptive athlete to sign with The North Face. Similarly, McAfee, his partner for the Denali trip, has an impressive list of summits under his belt, despite having his right leg amputated as a child.
Conditions were less than ideal during the climb. Severe storms, lots of wind, and low snow levels threatened the group's progression through the Alaska range. Fortunately, the pair was accompanied by an experienced climbing and filming crew of four others: Erich Roepke, Stein Retzlaff, Ted Hesser, and Ben Farrar.
Despite the poor weather, the group successfully completed their trip, a story that will be documented in a short film releasing in 2022. And the pair of adaptive athletes aren't finished making history yet.
"I'm looking to ski Mont Blanc, and maybe put together and ski a First Disabled Descent of Cho Oyo, an 8,000-meter peak in Nepal. The adaptive backcountry scene is expanding heavily, so it's cool to be a part of that and put together a bigger team of adaptive athletes for these projects," Sojitra told Freeskier Magazine