This past summer the International Ski & Snowboard Federation ('FIS') issued warnings to several athletes sponsored by both Red Bull as well as Manner stating that their helmets would be in breach of FIS regulations and that continued use could incur a fine or even result in a disqualification from events. Now FIS President Johan Eliasch has back-paddled on that decision and declared in this month's Zurich meetings that the continued use of these sponsored helmets would be allowed.
Affected by the potential ban were athletes such as Marco Odermatt or Sofia Goggia, who have proudly been wearing the iconic blue and silver Red Bull helmet for several seasons. Also impacted were Manner-sponsored athletes with their pink helmets. The outrage in Austria was immense since both companies are Austrian and the ban seemed to only be enforced for these Austrian brands and not other helmet sponsors, such as Swiss company Helvetia, Italian company Barilla, or German sponsor Milka.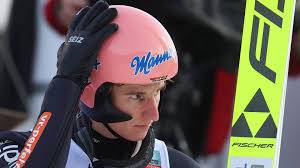 In the summer, many athletes, like Sofia Goggia, Marco Odermatt, or Alexis Pinturault were informed in writing by FIS President Johan Eliasch that their helmets would no longer be allowed in the existing design of their sponsor Red Bull. As a result, Odermatt had a new helmet designed that would be compliant with the rules. The crux of the matter was that while the actual logo was within the 50-square-centimeter (7.75 square inches) rule stipulated by FIS, the signature blue and silver color of the helmet, resembling the color of the Red Bull cans, breached this rule and according to FIS should be counted into the area calculations.
Fact of the matter is however, that many athlete's helmet sponsors color the entire helmet in signature colors, such as Mikaela Shiffrin's blue design which resembles the color of the Barilla past cardboard boxes, or Milka's purple packaging for its chocolate which is echoed in the purple helmet color. Singling out just a few sponsors was an odd decision by FIS and ruffled many feathers in Austria, home to Manner, a chocolate wafer manufacturer, and Red Bull, the drinks company.
The former president of Ski Austria ('ÖSV') Peter Schröcksnadel called the decision by FIS to ban the Red Bull helmets a "disaster" and expressed his concern the decision would have disastrous repercussions for ski and snowboard sponsorships. "If Eliasch prohibits the format-filling paint of the helmet in the Red Bull brand colors, he will have to handle it exactly the same with the other sponsors. And this in turn could lead to these sponsors withdrawing completely. Thus, skiing is threatened with an absolute disaster!"
While Marco Odermatt is now supposedly allowed again to use the controversial Red Bull helmet, the Swiss ski racer admits that he is worried the decision reversal is not 100% official. "I was told that Eliasch said that the handling of the helmet designs in the coming winter will now be left as in the years before. However, since I have not yet received this decision in writing, I will probably work with a freshly designed helmet in Sölden."