Review written by Bob Crowder; Aspen, Colorado.
Reviewer Stats:
Name: Bob Crowder
Days skied on the 2023-2024 WNDR Intention 108: 10
Height: 6'2"
Weight: 175lbs
Skiing Level: Expert
Boots Used: Scarpa Maestrale RS
Bindings Used: ATK Raider
Testing Location: Aspen, Colorado
Technical specifications:
Dimensions: 137-108-128mm
Radius: 21.5m @ 188cm
Weight: 2000 @ 188cm
Lengths available: 164, 170, 176, 182, 188, 194cm
Camber profiles available: Rocker-Camber-Rocker, Reverse Camber
Intended Use: All/Big Mountain – Mid Winter One Quiver
This past spring, I got the opportunity to get out on the new WNDR Intention 108 and test it out in a variety of conditions. Everything from some fresh powder, deep slush, and even some groomers.
My first time on them was a short skin in the evening to get some turns and a general feel for them. Upon going uphill, I did notice their weight. It wasn't excessive by any means, but it's obvious you aren't on an ultra lightweight touring ski. Fortunately, the lightweight ATK Raider bindings that I had mounted on them helped compensate. Like with any fatter ski, I had to force my stance to be a little wider than felt natural, but I was quick to adapt.
It hadn't snowed in a few days and the freeze thaw cycle had taken its toll on the snowpack. As I started down I wanted to just take it a little slow but was immediately greeted with a solid confidence-inspiring platform.
Usually when trying a ski for the first time it will take me a bit to figure out how a ski likes to turn, where the limits are, and just generally see what it likes and doesn't like. That was not the case with these. I immediately felt like they were an old friend I had known forever. I didn't need to hold back and test the waters, they just felt natural and eager to please.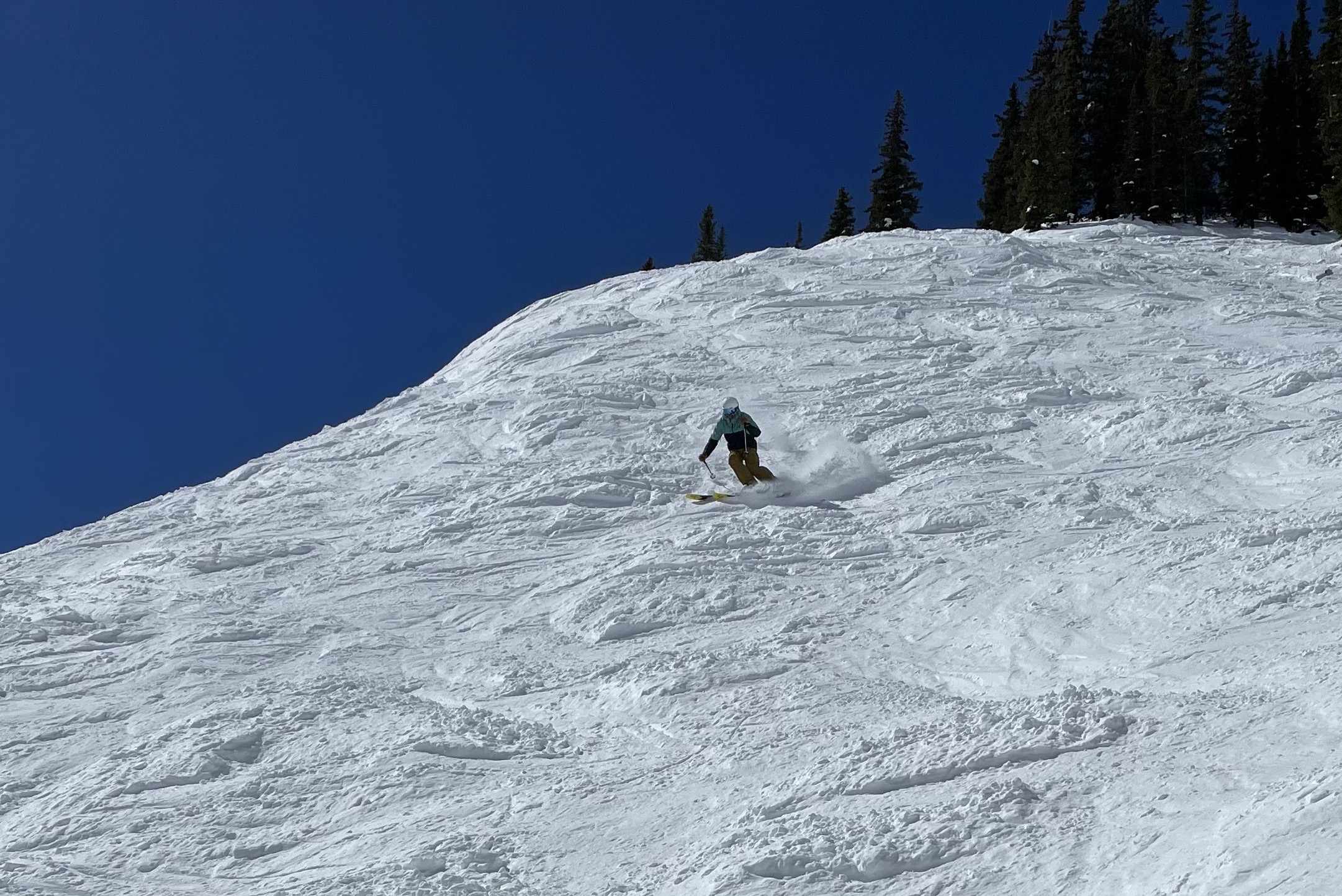 When on my usual touring setup, there are always situations where I know I need to just take things a little more gingerly, or know where the limits lie in certain situations. I did not feel that way with the WNDRs. Even in lightweight pin bindings and touring boots, I didn't feel as though I was making any compromises.
A few days later I was blessed with a late season powder day. I was immediately impressed with how effortless they were in deeper snow. It was almost too easy at times. It almost seemed like cheating. The float was a perfect balance of staying on top, yet still being able to get down into the snow in the turns. Not just surfing on the surface like so many fatter skis.
On one of the last weekends of season I decided to take them up on the resort and give them a bit of a shakedown. I'm personally a fan of larger turning radiuses, and 21.5 the Intention is at the longer end of skis in this class. I wasn't expecting the ski to be a superstar on groomers but was pleasantly surprised with how solid they feel on edge, while still being nimble and very quick edge to edge.
Their carving ability was honestly one of the biggest surprises. I really felt like I could lay into them and they were just enticing me to make hard and fast GS turns. I had to keep reminding myself I was using a touring setup. There was some chatter at higher speeds, but that's to be expected with a ski like these. It wasn't excessive, and mostly only noticeable if you were looking for it.
In crud and chopped up powder they were very stable and easy to control. Their heavier weight allowed them to blast throw even heavy spring several day-old crud with relative ease. I never felt as though I was being bucked around or got unsettled.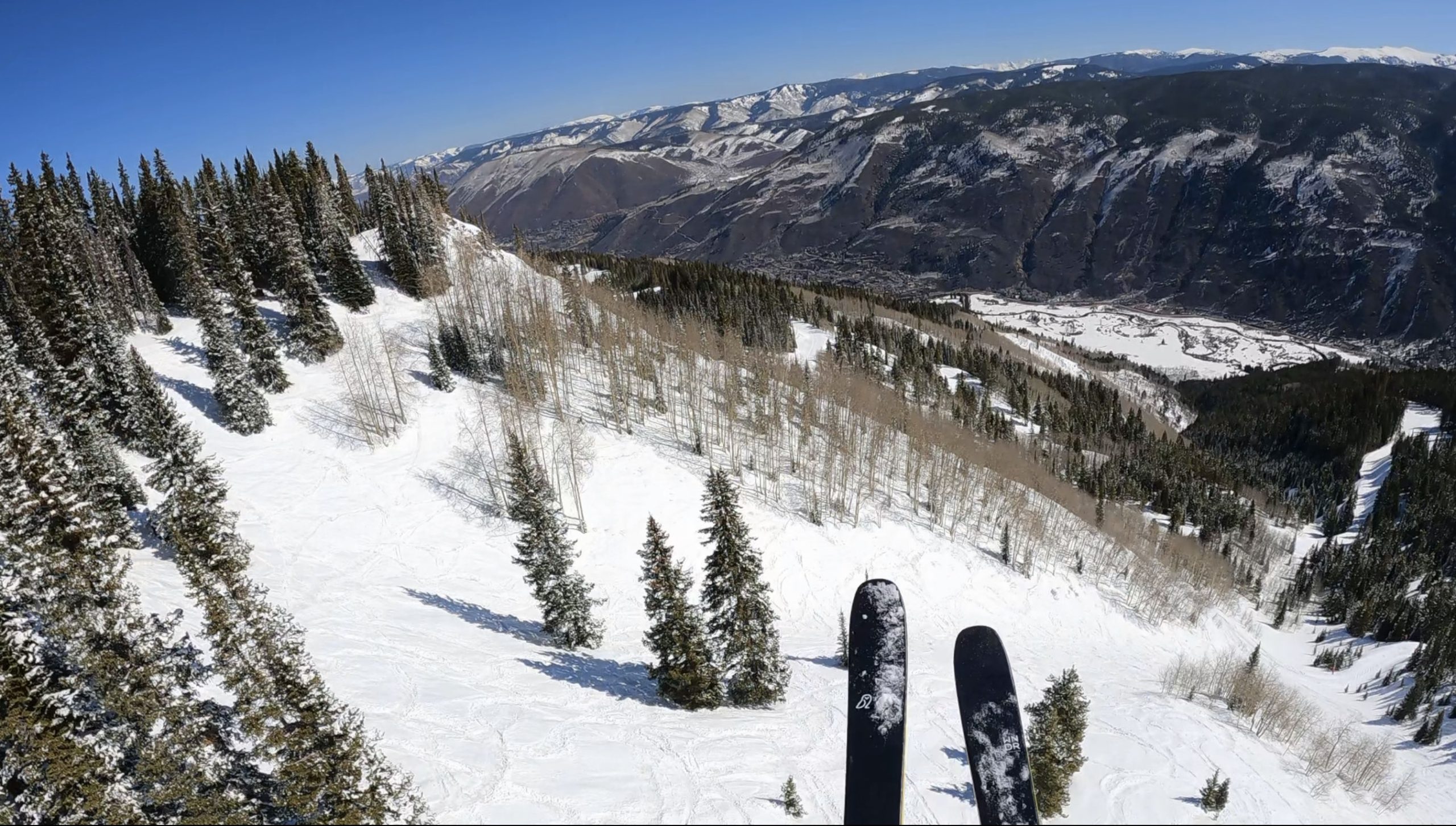 In reflection, the WNDR Intention 108 offers a remarkable fusion of adaptability and solid performance, excelling in all snow conditions and terrain. They balance float and descent effortlessly in deep snow, while proving surprisingly nimble and stable on piste. While there's some high-speed chatter, it's a small compromise for the exceptional versatility they offer. Their weight, heavier than typical touring skis, proves advantageous when plowing through crud and chopped up powder, bestowing a sense of confidence and stability.
The Intention 108 would be ideal for the skier seeking a touring setup that doesn't compromise performance across a range of conditions and terrains. This ski is a dependable, all-terrain companion for any ski tourer, making every turn feel like second nature in any and all snow conditions.