You may have found yourself there. First one to the top of a new line, or just an old favorite, completely untracked. A few people are now making their way towards you. With every step they take, the realization that line isn't staying untracked for long sinks in a bit further. You would've already dropped, but you're still just standing there, stuck in Goggle Hell.
Fogging is perhaps the most common circle of goggle hell. Fogging is caused when water vapor held in the warm/humid air inside your lens (from your body) cools off upon contact with the cold surface of the lens and condenses. It can also occur when snow gets inside your goggles and melts.
Condensation happens, which is why Dragon has implemented a number of features that help or completely resolve some of these issues that cause it. It's simple science that no goggle company will ever get away from. There's no true solution, only continued improvement, thus new advances in goggle technology are released each year. Some are just gimmicky, but some really work.
Dual Pane Lens – Two lens panes essentially create insulation through a thin layer of neutral air, helping separate the warm air from your face, from the cold air outside. Paired with an upgraded, super anti-fog coating, these lenses set the standard in resisting fog.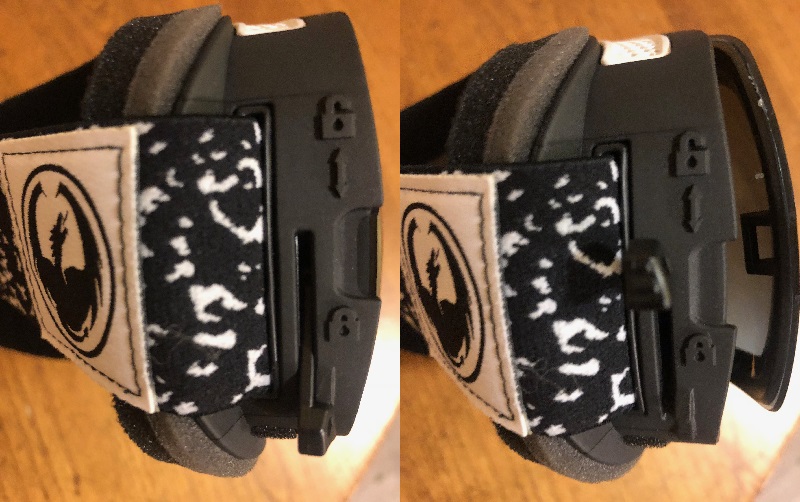 Swift-lock lens system – This system greatly reduces the amount of time required to switch between lenses, allowing lens changes while exposed to elements with minimal impact. On previous models, users were required to pull the lens off the frame. In extreme temperatures, this has resulted in the separation of lens panes due to a freezing of the adhesive. Once the lock is released, the lens will effortlessly fall out without any additional force, making it the fastest, easiest and most secure method for changing lenses available.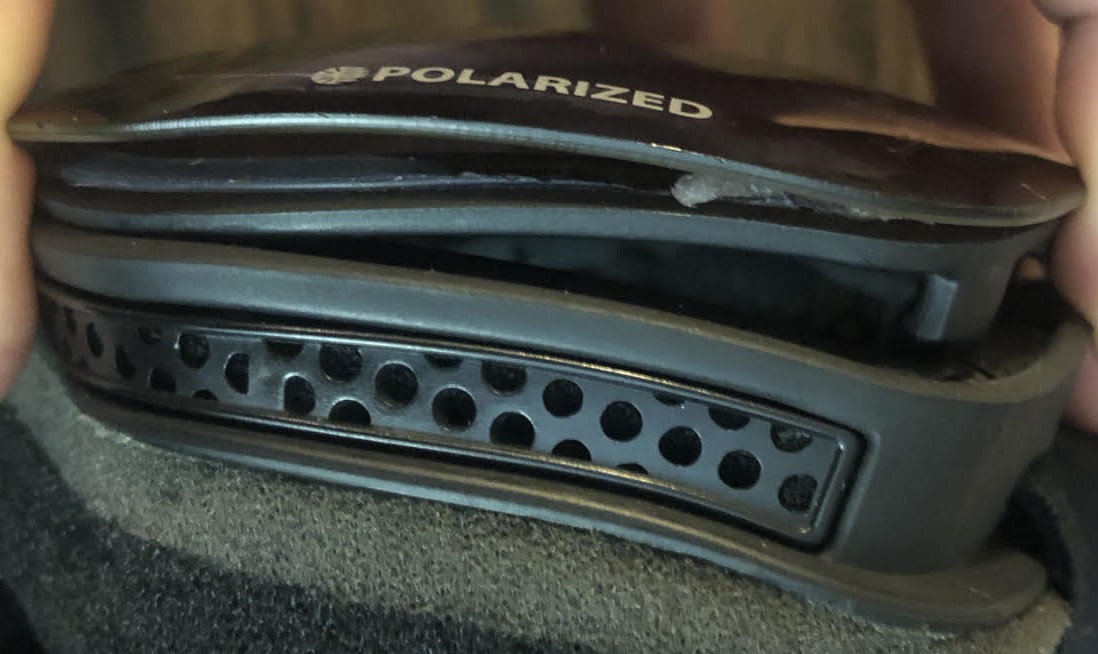 Armored Venting – There's nothing worse than an otherwise perfectly good pair of goggles that are rendered useless because the cheap foam venting has broken. There's a number of products or ski-bum hacks (IE: pantyhose… really?) that can be used to repair or replace these vents once broken. However, this is altogether a non-issue on Dragon goggles thanks to armored venting.
LUMALENS – This is less a feature to stay out of Goggle Hell than a bonus to finding Goggle Heaven. This color optimized lens technology offers ultra-high definition and is engineered to deliver superior color vividness, enhanced contrast, improved depth perception, and reduced eye fatigue.
The practical review of the goggles come to a sudden conclusion as soon as the three other people on the chair, all wearing a comparably marketed lens technology, agreed the light was flat. All I could respond with was,
"Wait. Seriously?" Immediately, I could see the hype around LUMALENS was well deserved.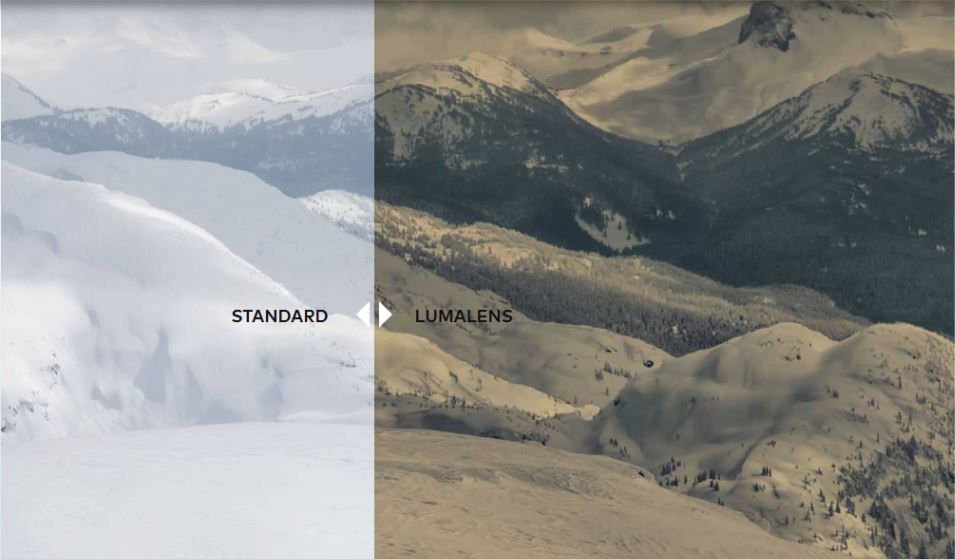 At $220-270 MSRP, these high-end goggles do come with a high-end price tag. However, when considering that sight is not only critical to performance but to your safety as well, it's clear that goggles aren't the place to shave costs in putting together a functional kit.  Throw in a second LUMALENS as well as a microfiber case and semi-rigid storage case to protect your investment, and the value you expect is definitely there.