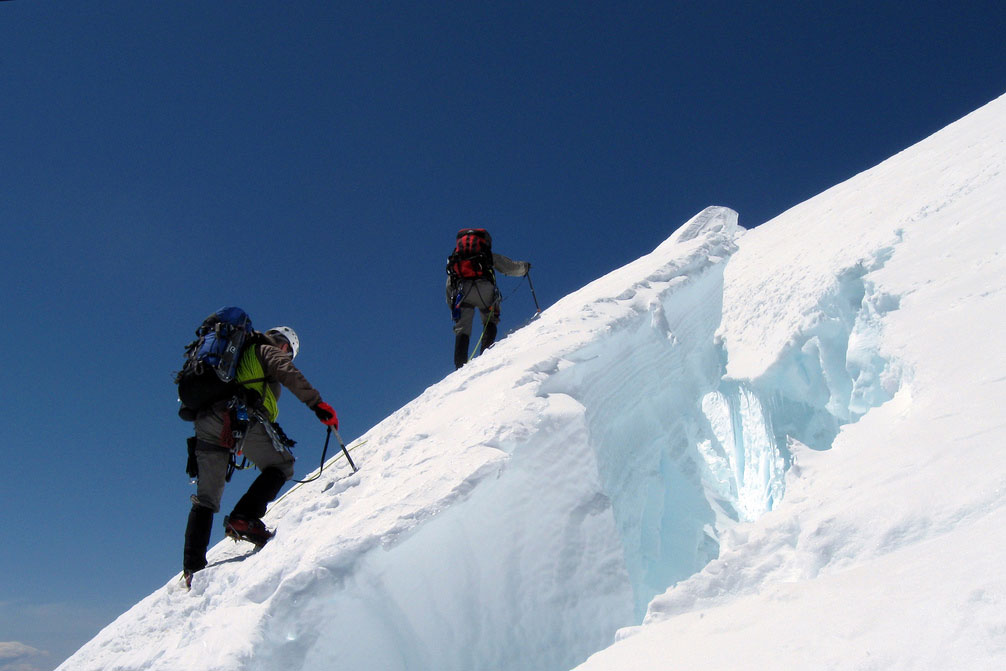 High-altitude pulmonary edema, or HAPE, is the accumulation of fluid in the lungs; and it is deadly. It generally occurs when one rapidly ascends from a low altitude, to above roughly 2,500 meters. Risk factors include, but are not limited to ascent rate, peak altitude, and how intense physical exertion is. In addition, men are at a higher risk than women for developing HAPE.  
If you are an athlete who often ascends to high altitudes, be sure you know the signs and symptoms of HAPE! If you have experienced a recent, significant altitude gain, look out for the presence two of the following symptoms:  
Shortness of breath when resting

 

Cough

 
Weakness

 

A tight feeling in the chest

 
Also be wary of at least two of the following signs: 
A crackling sound when breathing

 

Blue coloring of the skin

 
Rapid breathing

 

Rapid heart rate

 
If you exhibit these signs and symptoms, it may be time to get help. Luckily, there are ways to prevent HAPE.  
Stay safe and follow these easy steps to prevent developing HAPE. The Wilderness Medical Society also recommends not increasing your sleeping elevation by more than 500 meters a day and including a rest day with no elevation gain every 3 to 4 days.