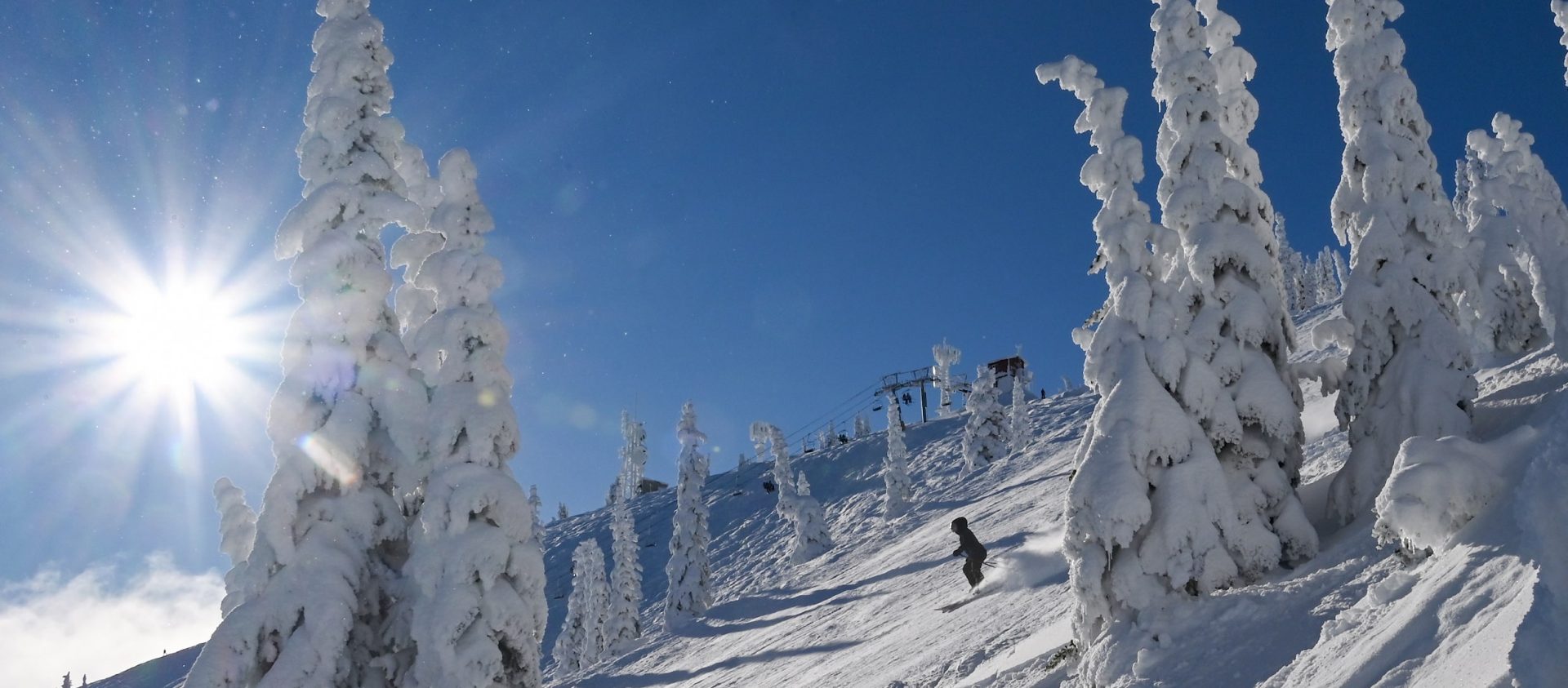 HomeToGo, the world's largest vacation rental marketplace, today revealed the results of its annual 2023-24 Ski Season Report. The report assesses the top 48 ski destinations in North America, evaluating them based on traveler interest and affordability. After shredding through bundles of snow-covered data ranging from lift ticket and accommodation prices to chairlift capacity and average snow depth, HomeToGo has unveiled this year's top destinations for fresh powder enthusiasts. The report also reveals additional insights, such as the average lift ticket prices for the season, the most expensive and budget-friendly destinations, the destinations with the highest slope count, and more.
"With the warm days of summer behind us, many travelers are starting to set their sights on snowy winter getaways. Crafting a successful ski trip today presents a challenge, considering factors like cost, weather conditions and estimated time on the slopes, so we have expanded this year's report to encompass aspects such as average snow depth and slope count to ensure travel planning is even more seamless for skiers looking to maximize their holidays this year."

– Mike Pearce, HomeToGo Spokesperson & Travel Expert

HomeToGo has compiled scores based on an array of factors for each destination featured in its 2023-24 Ski Season Report, encompassing 13 states in the U.S. and the provinces of British Columbia and Quebec in Canada. Here are the top 11 ski destinations in North America for the upcoming season (with two tied for tenth place):
#10: Sun Peaks, BC / Alta Ski Area, UT
#9: Mount Bachelor, OR
#8: Vail, CO
#7: Silver Star, BC
#6: Mount Hood Meadows, OR
#5: Palisades Tahoe, CA
#3: Mount Baker, WA / Whistler Blackcomb, BC
#2: Park City, UT
#1: Schweitzer Mountain, ID
The study by HomeToGo also revealed that among the showcased ski destinations in this year's report, the average price for an adult's daily ski lift ticket comes in at $198. For the budget-savvy, Sunday River, Maine (#18 in HomeToGo's Ski Season Report) offers the most wallet-friendly lift ticket at $65. In contrast, Deer Valley, Utah (#44 in HomeToGo's Ski Season Report) scales the heights with the most extravagant lift ticket price at $279.
For all details on the 48 ski destinations covered, view the full report by HomeToGo.