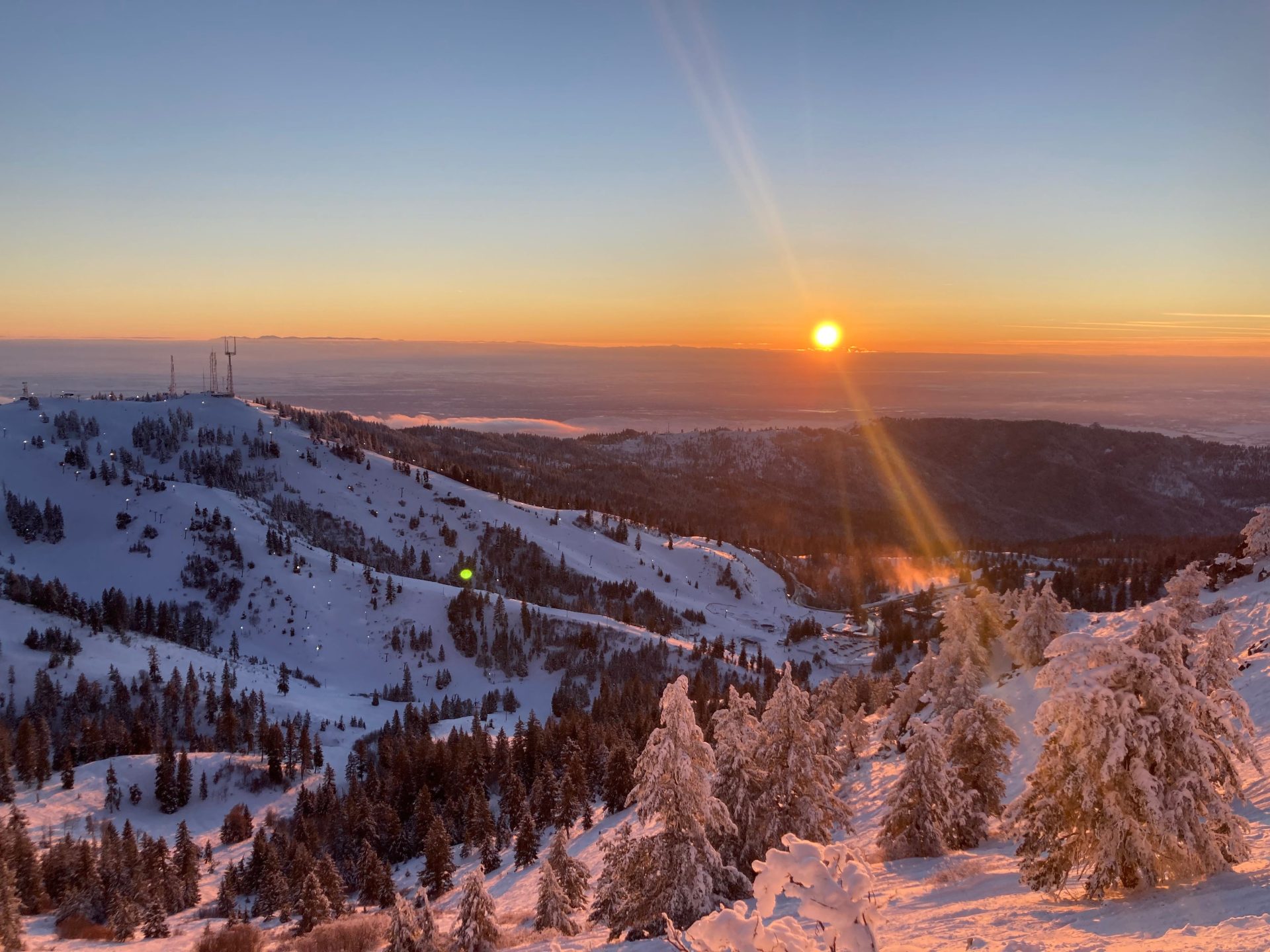 Bogus Basin sits just 16 miles outside of the thriving city of Boise, ID. This winter playground is one of the nation's few non-profit ski hills, and offers some of the best terrain in southwestern Idaho. With seven chairlifts servicing 1,800 feet of vertical, the opportunities to explore are endless. Bogus touts 90 named runs and 2,600 skiable acres, but most people will tell you that the best skiing at Bogus lies in the numerous off-piste areas with informal run names such as "ACL Ridge" and "Happy Platypus." These runs are not for the faint of heart, as many of them offer beautiful steep glades, but require tricky exits through thickening brush.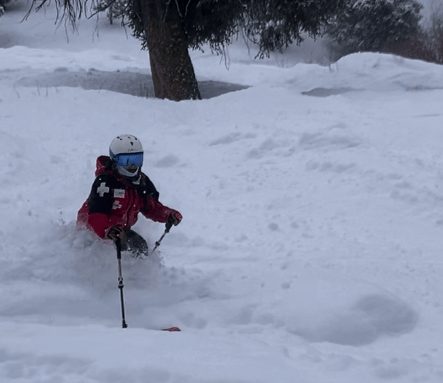 Bogus Basin sits on the leading edge of the Boise Mountains, resulting in less annual snowfall than other Idaho resorts, but when the storms do line up for Bogus, the skiing and riding is hard to beat. A 12-inch-dump overnight will typically cause a noticeable part of Boise's workforce to "come down with something" and race up to try and score first tracks on runs like "Lucky Friday", "Tiger", and "Omar's Inspiration", named for a Ski Patroller who gave 65 years of service to the hill. On these rare powder days, the trees almost seem alive with people hooting and hollering. The lift lines are filled with big smiles and even bigger stoke. Though other ski resorts in Idaho may bury their snow stakes a little deeper, the energy at Bogus is hard to compete with.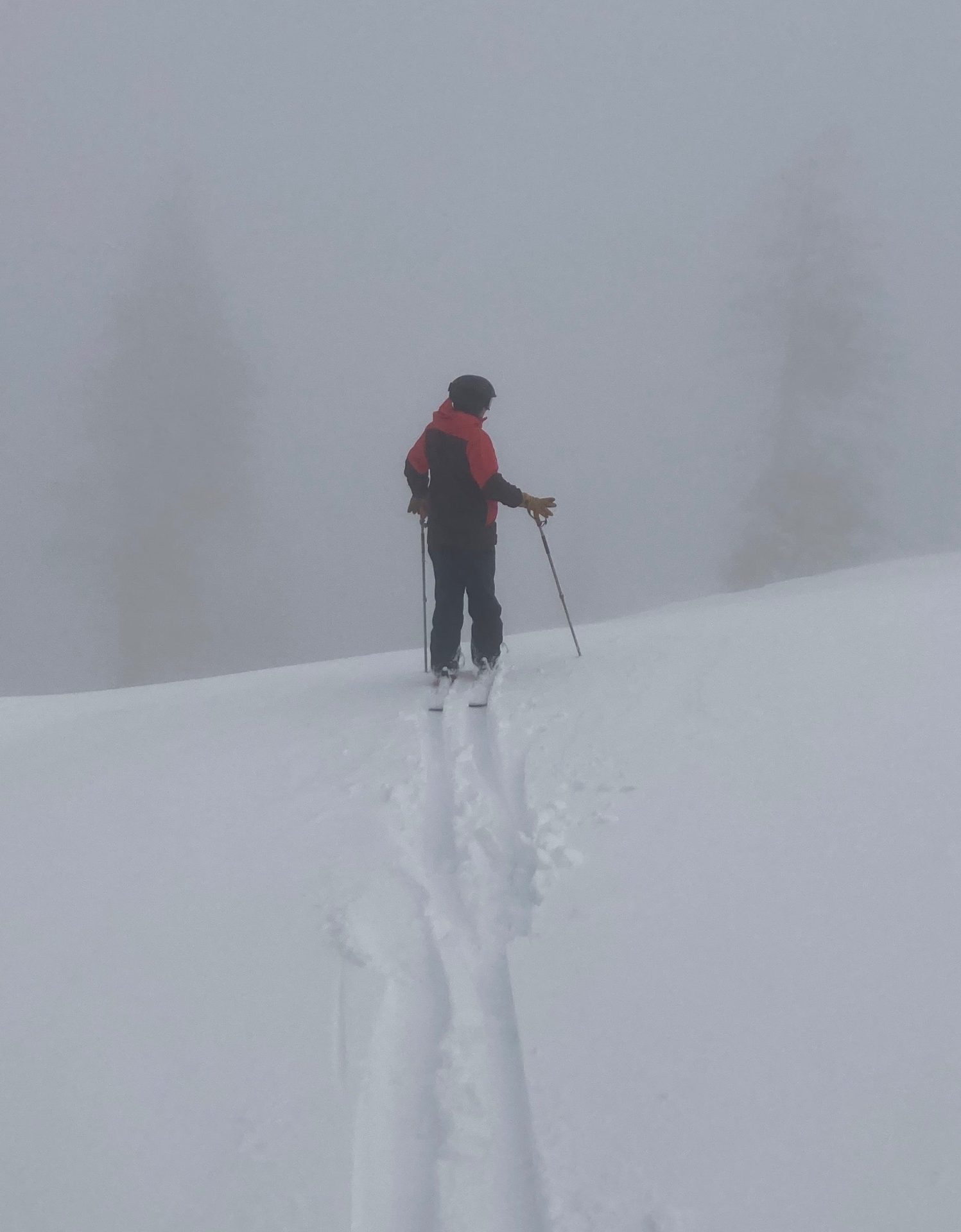 In between powder days, Bogus Basin frequently experiences a strong inversion effect. This means that a dreary cloudy day down in the Treasure Valley will be bright and sunny up on the hill with views of endless clouds dotted with peaks from the Owyhee and the Sawtooth mountain ranges. Last season Bogus Basin collaborated with Western Collective, a local brewery, to brew a session IPA named "Above the Clouds" to be the perfect après-ski following some hot laps in the sunshine. Last winter brought so many huge storms that there were very few inversion days to enjoy Above the Clouds with its namesake, but it proved to be an excellent après-powder day beverage nonetheless.
Bogus Basin is truly a special place to ski, where the people and the mountain provide good energy with every visit. Every day at Bogus is a celebration of this wonderful sport we all love, and just a few laps are guaranteed to put a smile on your face and send you home happy.