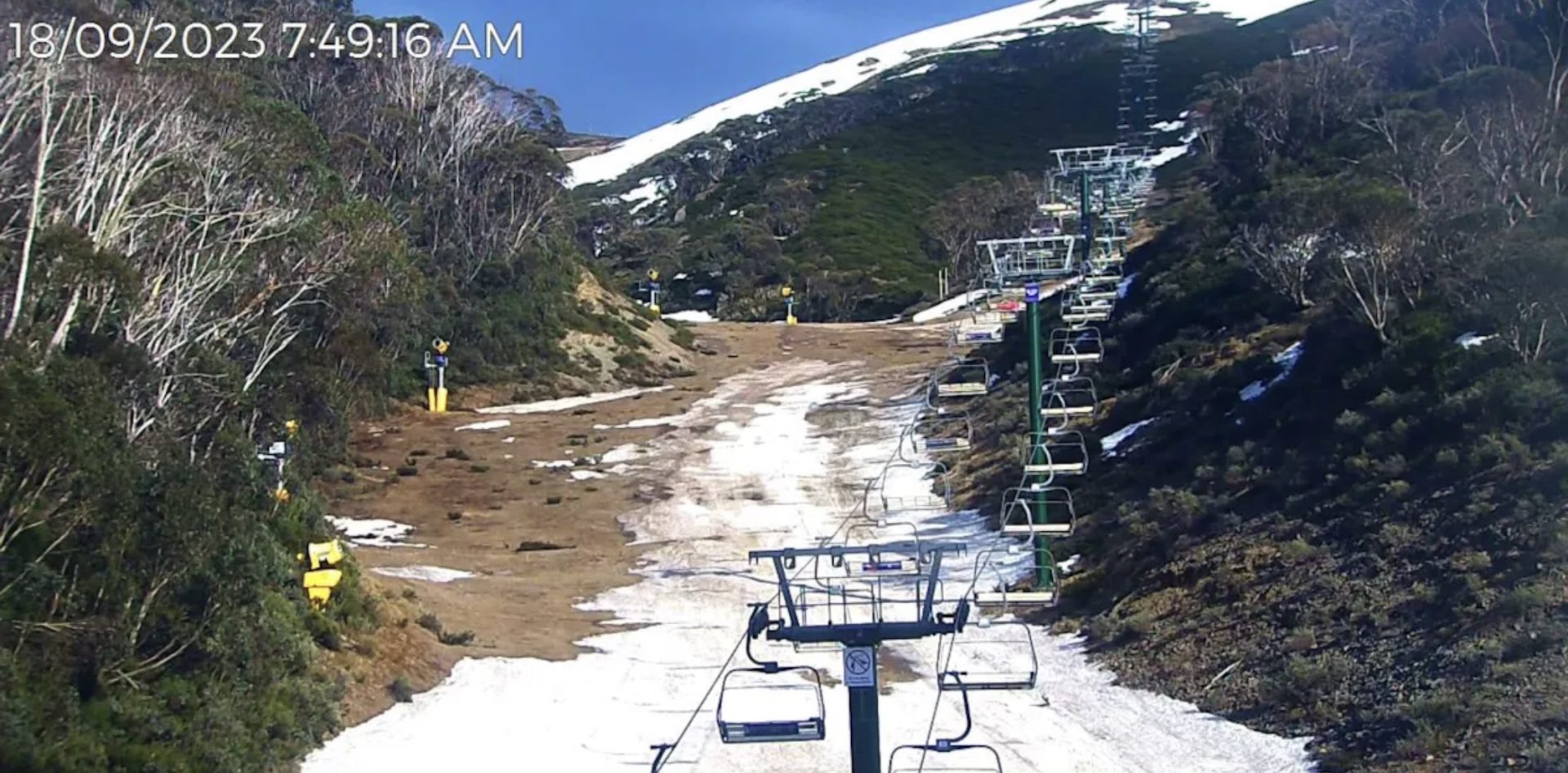 Hotham Alpine Resort in the state of Victoria in Australia made the announcement that the resort was closing for the season on Sunday, September 17, 2023. The closure comes two weeks earlier than the initially scheduled closing date of Sunday, October 1, 2023.
Australian resorts have been struggling to operate at full capacity this season due to unseasonably warm weather and below average precipitation in August. Mt Buller in Victoria announced their closure this week as well, leaving only Falls Creek operating in the state. Across the state border in New South Wales, Thredbo Ski Resort announced its immediate closure earlier today, as strong winds forced all lifts in wind hold, meaning that their last day had been yesterday, September 16, 2023. Likewise, Thredbo had been planning to stay open until October 1, but the conditions made safe operations impossible.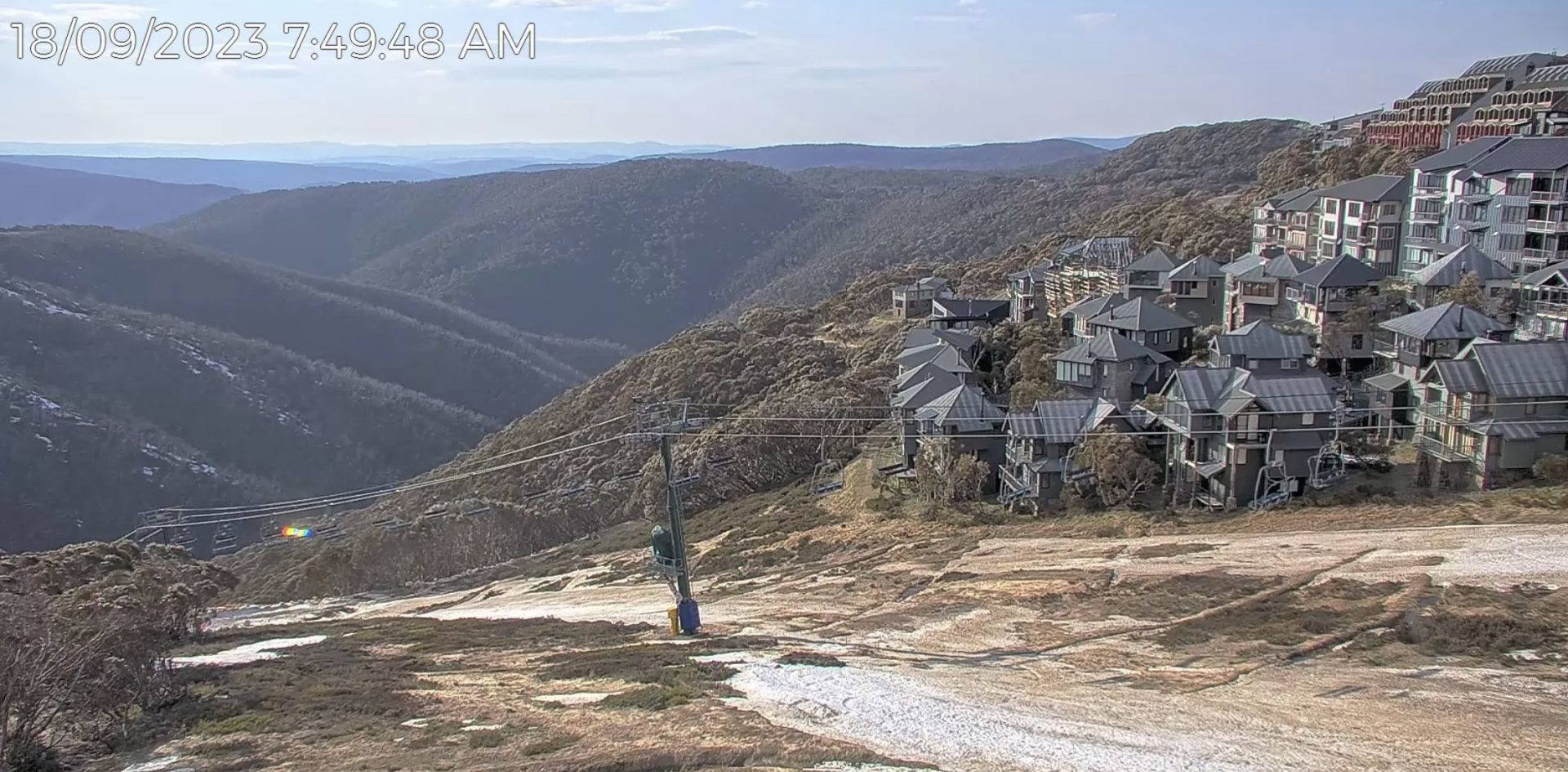 Mt Hotham's Vice President and General Manager Tina Burford stressed, "we did our best to keep operating as long as we could," but warm, windy conditions simply made operations unsafe. It was Bradford's first season as GM at Hotham, she replaced Nathan Butterworth who transferred to Perisher Ski Resort, both of which are owned by Vail Resorts. "We will work very hard over the summer months to make the 2024 season the best yet," Burford assures Victorian skiers and snowboarders.
Mother Nature certainly kept us on our toes this season. Sadly, we are celebrating the official conclusion of the 2023 snow season tonight but we are warmed by both the early spring sunshine and the knowledge that as we pack up our wintery luggage we are taking home with us many magical memories.

We would like to extend our heartful gratitude to our village of hardworking and talented staff who made this year's snow season an absolute cracker. While we roll into what is already shaping up to be an amazing green season here at Mt Hotham, we look forward to seeing all our wintery friends back on the hill when the snow starts to fall again in 2024!

From 5.30pm, Sunday 17 September – the Mt Hotham Snow Season will officially end.


From this time,
🔹Guests will not require a resort entry permit to enter the resort.

🔹Guests will not be required to carry chains.

We request that all road users continue to use common sense and drive to the current conditions; this may mean being prepared to carry and fit chains during inclement weather outside of the declared snow season. Please check conditions before any attempts to access the roads immediately post-season.

🔹Please note, the Hotham village bus service will run a limited service Monday 18 September between 8am and 5pm only. The Dinner Plain bus service will conclude Monday 18 September, after the 7.50am scheduled bus only.

🔹Guests with pre-purchased Resort Entry Day and Multi-day Permits beyond 17 September, will be contacted by Hotham Resort Management with further information this week.