When you first get hooked on skiing, you probably only own one pair of skis or even rent them. As you progress, you eventually buy something more advanced. You quickly notice how completely different one ski can feel from another.
This is why many advanced skiers often build up a "quiver" of skis. A quiver is an archery term used for the case that holds all the different types of arrows a bow hunter might need. For skiers, it refers to all the different types of skis they own.
Why should I consider a quiver?
Think of it this way; a golfer doesn't use just one club for a round of golf. Depending on if they are teeing off, hitting out of a sand trap, or trying to sink a putt, they need a specific club optimized for the situation. The same can be true for skiing. Snow conditions can vary from hardpack, powder, packed powder, ice, corn, and everything in between. Ideally, your ski quiver will have something built to handle the specific conditions of the day.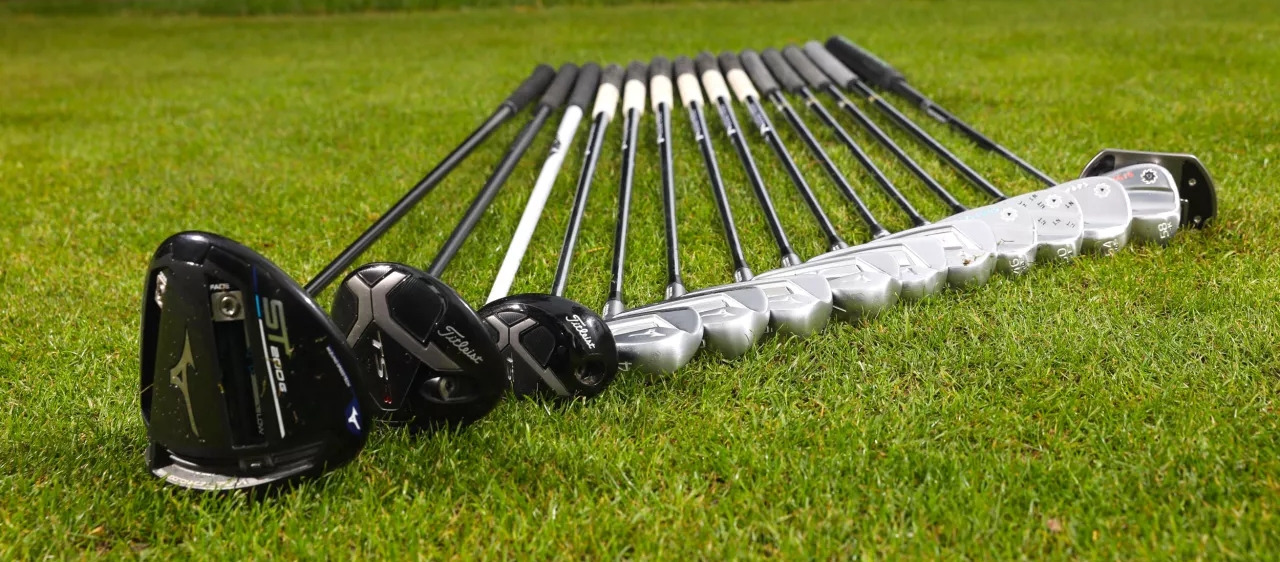 What types of skis can be in my quiver?
Although there are many classifications of skis, and many skis blur the lines, most fall into these main categories:
Carving Ski: These skis are designed to turn on hardpack snow. They have a narrower waist, stiff flex, and full camber, so you can easily lay them on edge to get the perfect carve. Skis in this category can range from race skis to skis that morph between carving and all-mountain.

All-Mountain Ski: Think of these skis as the swiss army knife of skis. They can do everything and be a daily driver. Powder, groomers, ice, steeps, and everything in between, they can do it all. They are not too narrow and not too wide, but just right. If you only own a "quiver of one," this should probably be it. They may not be the best at anything, but they are pretty good in most snow conditions.
Powder Ski: These skis are for the deep powder days. They are the widest skis you can buy so you can float on top of the snow. They will have rocker, or early rise in the tips and/or tails and have a softer flex. This will make them more enjoyable and easier to ski in deep snow.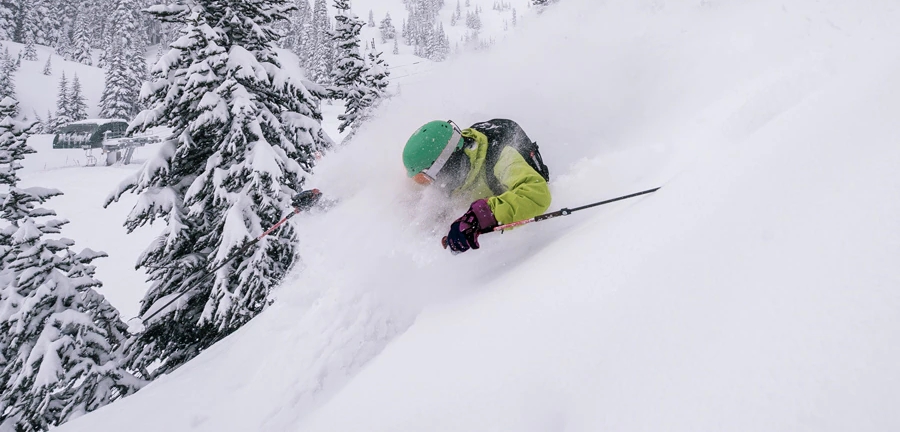 Backcountry Touring Ski: These are designed to ski uphill when you attach climbing skins to them. They tend to be built lighter to make the uphill easier. Skis in this category can range greatly. Wider and heavier models can be used for winter/powder touring or as a 50/50 ski for both the resort and the backcountry. Lighter, skinnier touring skies can be used for a dedicated backcountry setup or spring/summer touring.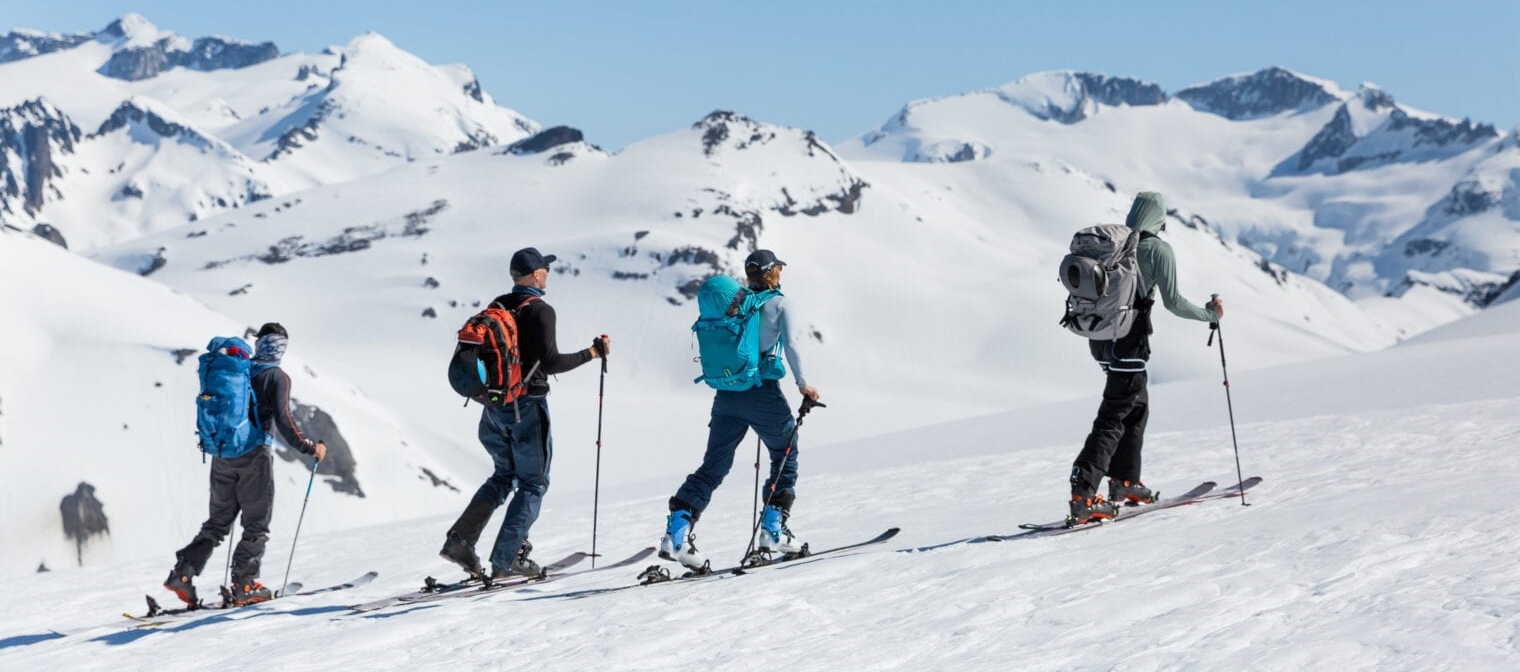 Park Ski: If you spend most of your time in the terrain park hitting the jumps, rails, and halfpipe, then this is a ski you want to have in your quiver. These skis traditionally have a narrower waist with twin tips for skiing switch (backward). They will also have a softer flex and have a mostly camber profile.
How do I know what's best for me?
To answer this question, you have to consider how you ski and where you ski. There is no one answer for everyone. Do you ski mostly the groomers and only occasionally ski off-piste? Are you constantly exploring the mountain looking for the best stashes? Do you live for the powder day? Are you located in a region (or traveling to one) that gets consistent snowfall or somewhere where hardpack or ice is more common?
The answers to the above questions will determine your quiver, but below are some potential scenarios.
If you like to ski everything, then a classic three ski quiver would be to own a carving ski, an all-mountain ski, and a powder ski. If you stay on the main trails and only occasionally hit the powder, then a two-ski quiver of carving and all-mountain would suffice. If you live for powder and finding stashes, then a good all-mountain and powder ski fits the bill. If you want to hit the backcountry, you must decide what touring ski to add to your quiver. Add a park ski if you plan to do that as well. The most obsessed skiers might have five or more skis in their quiver for more defined conditions.
Is there anything else to consider?
One more ski to consider is a rock ski. These are the skis you take out early season or when the snow coverage is thin. You don't mind if these skis take a core shot or two because they are already beaten up. Usually, this is an old pair of skis that is showing its age and gets reclassified. This opens up a pandora's box because now you can have your all-mountain rock ski, carving rock ski, powder rock ski – you get the idea.
I personally have a four-ski quiver. It includes my all-mountain daily driver, a carving ski, a 50/50 backcountry/powder ski, and an all-mountain rock ski. I could probably add a dedicated powder ski to my quiver, but I know that they would only get used on the deepest of days. Maybe I'll look for a deal for one online or at a ski swap soon.
I hope this helps you, and good luck building your perfect quiver.