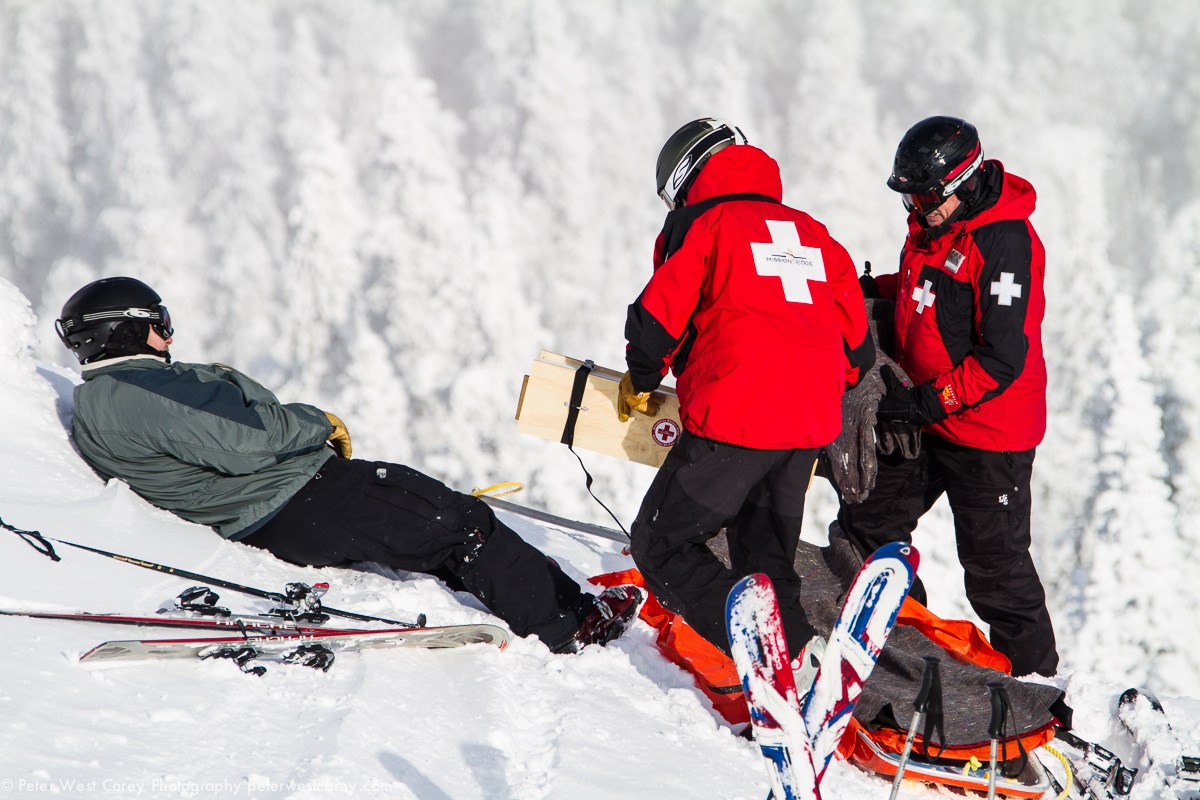 I've always been jealous of people who love sports that aren't dependent on season. Baseball, for example, might have a season, but enthusiasts can still throw a ball around in the winter. Snowboarding and skiing are over once the snow is. It is precious. And it is a burden. My life during the snowboarding season is different to my life the rest of the year – there is this urgency to be on the mountain because, before you know it, there will be no more snow. That's why injury during the snow season seems so horrific to me.
I have only been seriously injured once. I fractured my pelvis overshooting a jump. I denied it until the doctor showed me my X-Rays. Waterfalls erupted from my eyes as he told me that I would have to stay off the mountain for two months. I couldn't control it. All I could think was "you able-bodied son of a bitch – you still get to wake up and make turns." I healed and was back on the mountain in the promised 8 weeks. But the experience has made me cautious in entering the season and more sensitive to other's pain.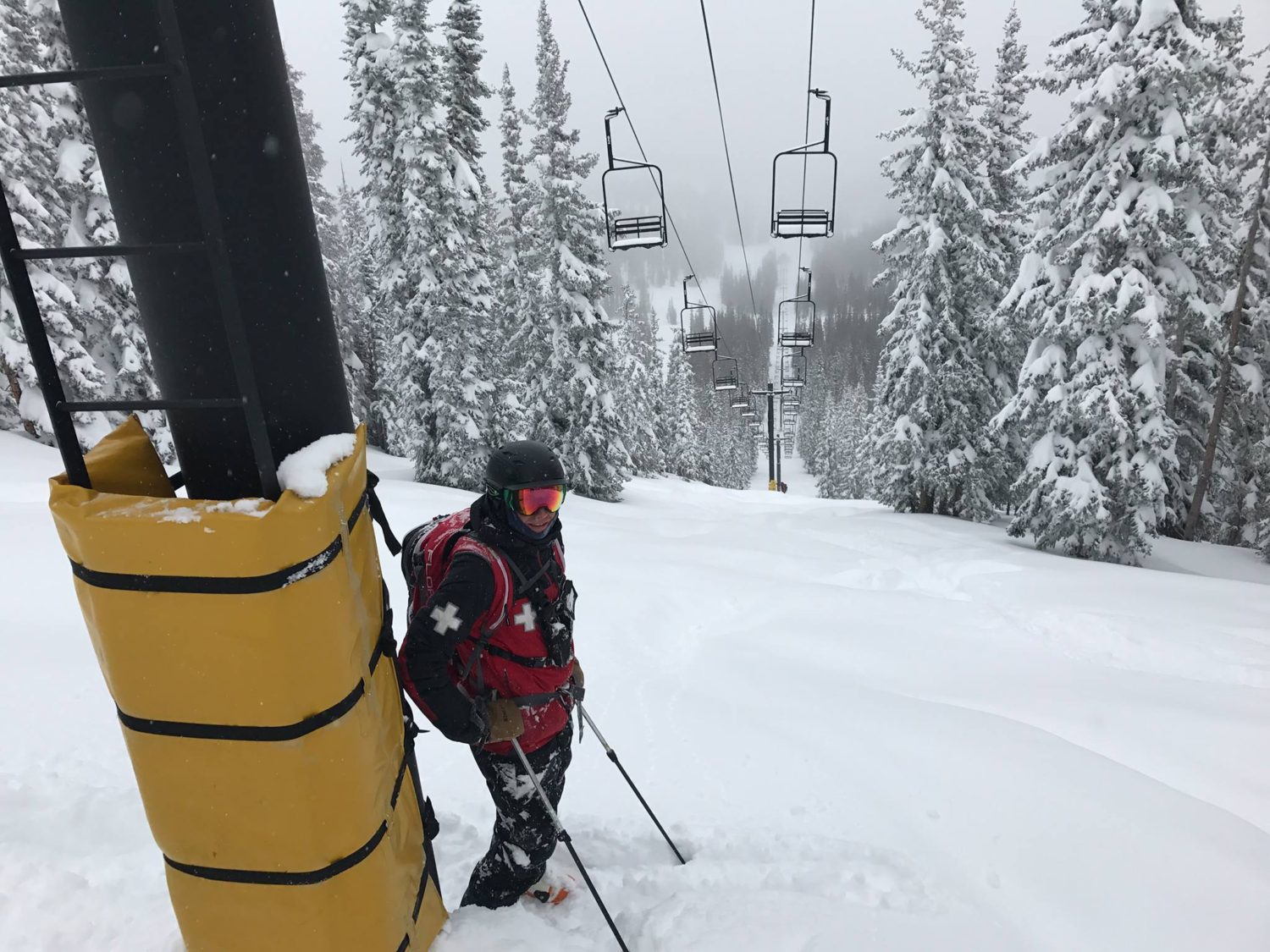 When my friend, Francesca, who worked her entire life to ski race, tore her knee apart in her final year of collegiate skiing and competitive racing my heart ripped in half. I remember visiting her. It was January 25th. The house was dark and she was there, stuck on the couch, body disengaged but tense, trying to talk to me when I felt like all she wanted to do was scream and cry. I felt like someone died.
"I just couldn't believe everything finished like that," she said. She went on in circles about the snow conditions and her regret. She was angry at their coach for making the team practice in such bad snow. She was angry at herself for not turning fast enough or maintaining her skis well enough. She was regretful she didn't perform better at her last race. She felt alienated by her team, who would go on to place where she should have placed. She felt powerless. She said it "felt unfair, because I still had so much to put into it. "
I tried to imagine I was her to have a better understanding of what to say and how to help. I too felt powerless and guilty, I felt like I should have a magical, knee-healing wand to fix it right there. Imagining her pain made my head began to spiral into its own depression. I knew what taking two months off felt like – sad, angry, isolated, frustrated, and compete denial of snow's existence – but taking a year or more off, I couldn't comprehend. The only certainty would be me and my injury pressed far into a corner with a bottle of whiskey and a gallon of ice cream.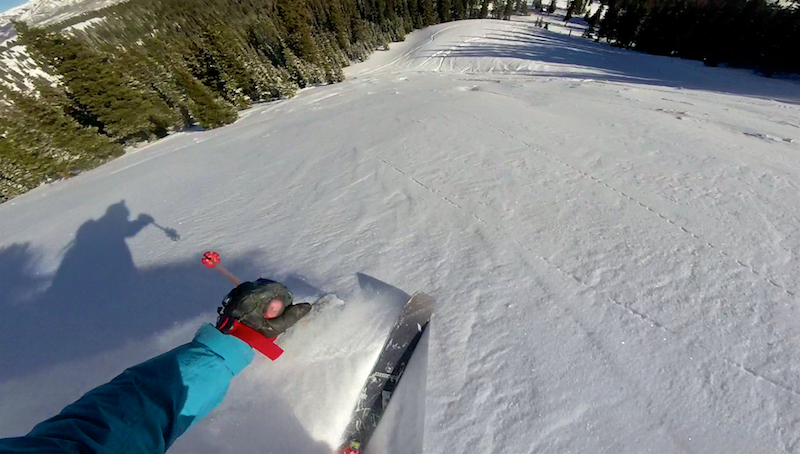 So how did Francesca cope? "I can't say I fully learned how to cope…I think having the goal to being back [on skis] and working daily in PT and rehab is what helped me fill the gap of skiing. It helped having a dear person with me."
Goals and support are very positive steps in coping with injury. Healing mentally should be a regimen of any injured athlete, starting with great support. Having support is one the most important things highlighted by the NCAA in "Emotional Responses of Injury." After an injury that prohibits activity that is regular (or something that is anticipated half the year), the emotions expected are sadness, isolation, irritation, lack of motivation anger, frustration, changes in appetite, sleep disturbance, and disengagement.  This is all before the depression hits, mind you. And when major depression comes, if it comes, it is very important to seek help.
Support comes first like an ER visit. Goals, and other coping tools, come second like physical therapy. American Orthopaedic Society for Sports Medicine suggests that "the use of psychological strategies such as goal setting, positive self-statements, cognitive restructuring, and imagery/visualization is associated with faster recovery." The key of these techniques: reducing stress. With less stress, your body can operate and heal better. Preventing re-injury (a common fear of injured athletes) might also be helped with these positive, stress reducing actions.
Injuries are always treated physically, but not often mentally and it is unwise to ignore that aspect of rehabilitation. Even though a fleeting season conjures up a frenzy of desire, injury won't mean the last day ever. Cope by accepting emotional support and implementing a positive mindset. Keep your chin up, you'll be back before you know it.