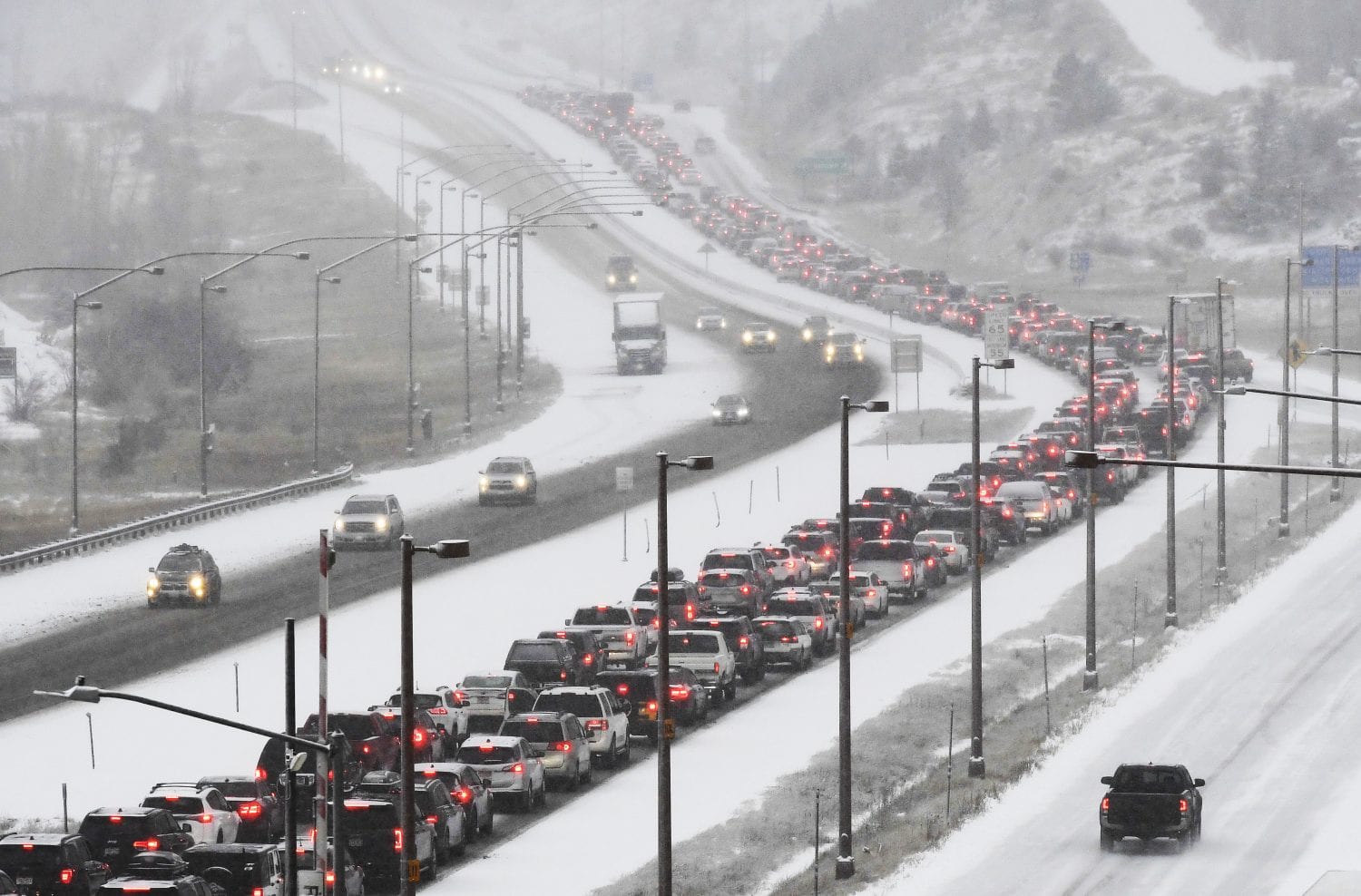 Interstate 70 notoriously has terrible traffic. Weekend Warriors heading to Vail Resorts from Denver, Colorado are known for clogging up the highway. Friday evening and Saturday morning have the worst traffic, especially during a storm. In a strong snow year like this winter, I-70 is riddled with delays from car wrecks and avalanches. Some of the avalanches even reached the Interstate and buried cars.
The Denver Post just announced the expansion of Colorado Department of Transportation's (CDOT) new bus route called Bustang. The new route will begin at the Denver Bus Station and travel to Grand Junction, Colorado. By making a stop at Vail on the way, CDOT hopes to alleviate some of the congestion that adds hours to the drive. A typical 90-minute drive can turn into 4+ hours of traffic.
Interstate 70 is not the only ski resort to encounter traffic problems in the last few years. Little Cottonwood Canyon, just outside of Salt Lake City, takes visitors up to Alta/Snowbird, Brighton, and Solitude ski areas. Despite the ease of carpooling through Snowbird's R.I.D.E. App, the convenient carpool parking, and very efficient shuttle service up to the resorts, traffic has persisted.
The addition of a shuttle service to Interstate 70 will help, but may not make a huge difference. The 10-mile shuttle up to Alta/Snowbird costs $4.50, while the Denver – Vail shuttle will cost $17, and as we can see above the drive up to Alta/Snowbird still gets congested. Financial incentives and more perks of carpooling will hopefully increase the use of ride-sharing and make skiing a little easier for everybody to enjoy.