Brought to you by Jackson Hole Mountain Resort
The summits of Wyoming's Teton Mountains are powdered white, and the thrill of winter can be felt all-around picturesque Jackson Town Square.
Opening day for winter 22/23 is on November 25th, so it's the perfect time to plan that ultimate trip to Teton Village and famous Jackson Hole Mountain Resort [JHMR].  
Better still, booking your JHMR getaway early means scoring VIP-style access at an unbeatable bargain.
With a well-deserved and heartwarming reputation for good old western hospitality, Jackson Hole Mountain Resort is a premier family adventure destination. JHMR is iconic around the world for its excellent amenities, epic recreation, and stunning scenery. (There's even a photo of Jackson by Ansel Adams aboard the US spacecraft, Voyager II on a journey across the cosmos.)
Famed for its skiable kingdom, JHMR sprawls 2,500 rip-able inbounds acres across Rendezvous and Après Vous mountains; it spikes to nearly 11,000 ft of elevation and offers up over 4,000 vert feet of all-time terrain, which includes its crown jewel, the proving ground Couloir known as Corbet's. And here's the icing on the cake: the region receives roughly 500 powdery inches of Wyoming white gold, annually, which is lift-accessed by ten chairs, two gondolas, and one unmistakable tram–lovingly known as 'Big Red.'
Jackson Hole Mountain Resort is an ultimate treasure trove of good times for the whole family. Plus there's a steep discount for anybody rocking a season pass—from any mountain, anywhere.
JHMR entices all the more with the aptly named Golden Ticket, an eye-popping online promotion waiting just for you.
Between November 25th and December 16th 2022 or March 14th and April 9th 2023, anybody holding a current season pass to any resort on Planet Earth, is eligible for a day pass to JHMR—at only 50% of the daily window rate.  
Considering the amazing opportunity of a Golden Ticket, and the already super-high popularity of JHMR, it's advised to reserve your ski days in advance. To help spread visitation and improve the guest experience overall, Jackson Hole Mountain Resort is keeping to its successful system of advanced ticketing.
That means in-the-know purchasers of daily lift tickets as well as skiers or snowboarders on the IKON or Mountain Collective passes are wisely reserving ahead all the dates they feel like dancing at Jackson's premier powder snow party.
The species of smile native to Jackson Hole Mountain Resort is plenty-wide in part because skiers and snowboarders can glide straight onto a chair or stroll right to the gondola door, minus the wait time. Lift rides this seamless absolutely add shine to any day in the mountains.
 "We believe our proven strategy of managing capacity at [JHMR] will ensure that every guest gets the most out of their experience this winter. We look forward to introducing the high-speed quad replacement for the Thunder lift, snowmaking on the Crags Run, and a number of other mountain improvements when we open for the season."

– JHMR President Mary Kate Buckley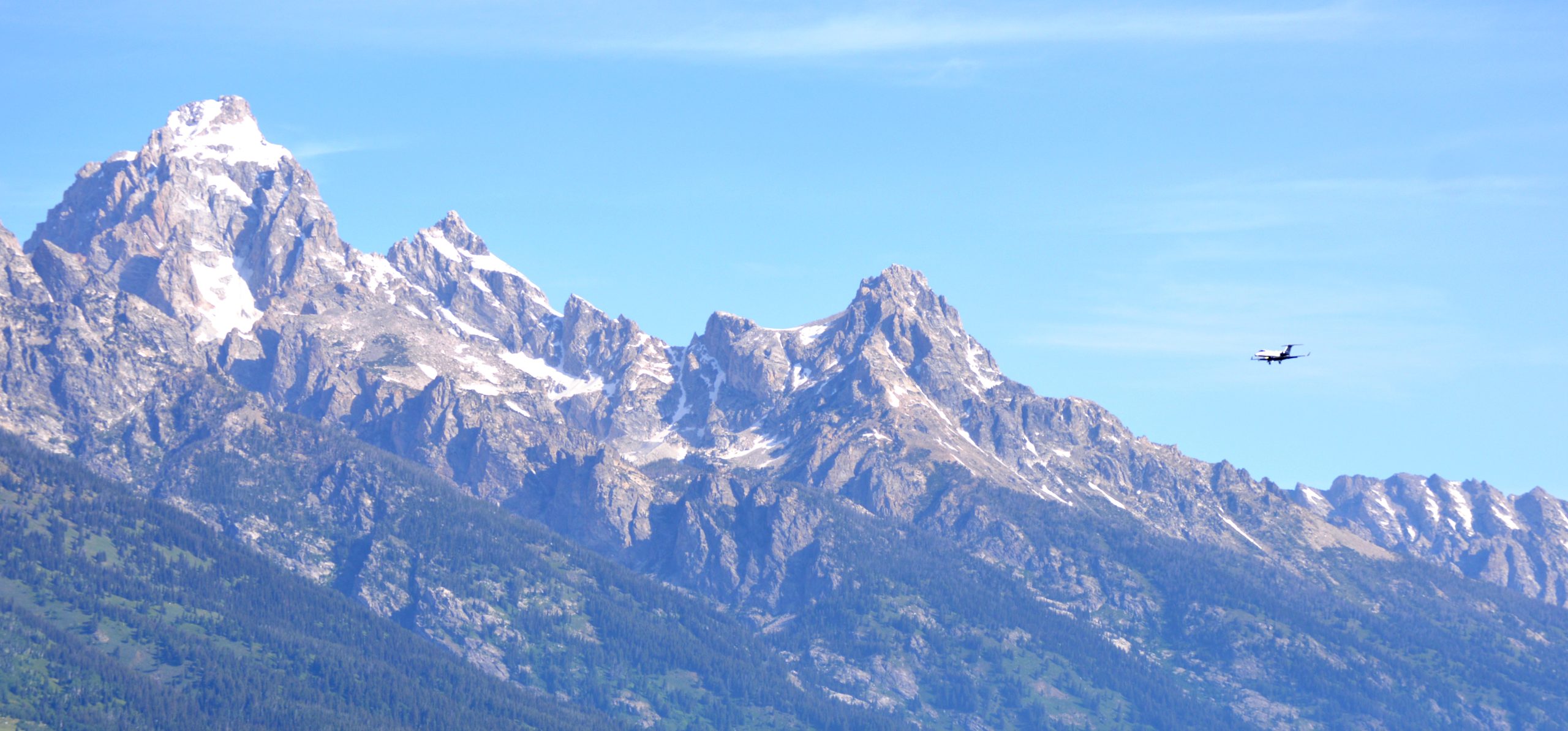 Jackson Hole Mountain Resort may be a hideaway for family fun within a mountain fortress, but it's surprisingly easy to reach. There's a domestic air hub about twenty miles down the track with direct services to thirteen main vein US cities, coast to coast. And for a limited time only there's a seriously big bonus for booking airfare early.
From now until November 30th savvy travelers are reaping the reward of a $400 Air Credit per person (or up to $1,600 per family) simply by booking roundtrip flights with lodging, and a qualifying dollar amount of activities. This incentive amounts to getting paid to explore one the most amazing destinations on the planet; a good deal.
All that remains is to book the perfect cozy accommodation, which happens to be a specialty at Teton Village and Jackson Hole Mountain Resort. JHMR rolls out the red carpet on a variety of lodging packages that evolve with the season itself, and always offer just the right touches to highlight much needed rejuvenation after dazzling days filled with huge adventures in Jackson high country.
Said simply: JHMR is personalized good times, for family memories to last a lifetime.
That's what it's all about, so see you & crew for opening day, November 25th at Jackson Hole Mountain Resort!