Brought to you by 10 Barrel Brewing
Report from January 21, 2021
A tempest is coming.
We got to Jackson Hole around 9:30 this morning and it was storming.
The snow increased in intensity as the hours rolled by.
By the time I left around 1 pm, it was dumping. 
The snow was hard with a soft, couple-inch blanket of new snow on a lot of Jackson's slopes that made the skiing look better than it was.
It was like a six that looked like an eight because it was surrounded by fours.
But the skiing was still good because the snow was fast and not a lot of people were skiing the steeps due to the flat, challenging light.
Storm days are always fun.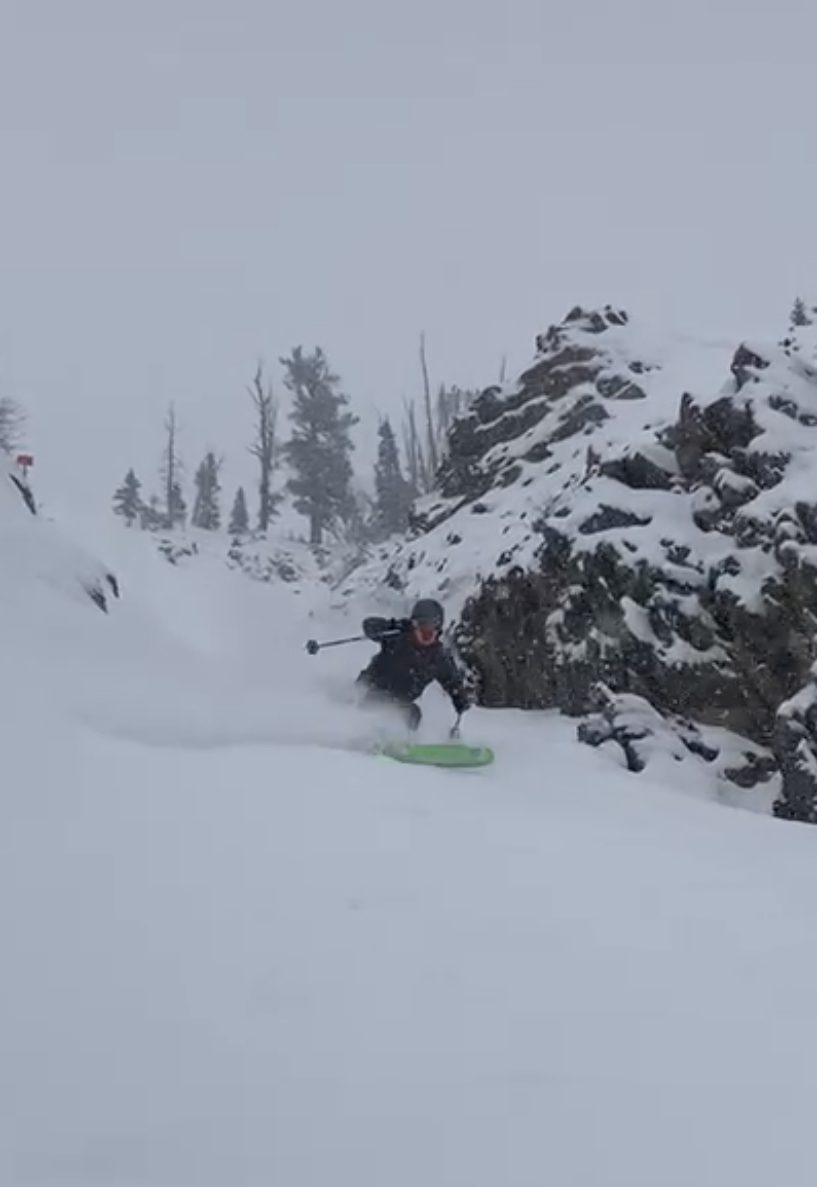 We started by ripping Paint Brush off the Thunder Quad chair.
It was steep, fast, and soft in spots.
Somehow someway I got two face shots on the way down which fired me up.
Surprise, muthafucka!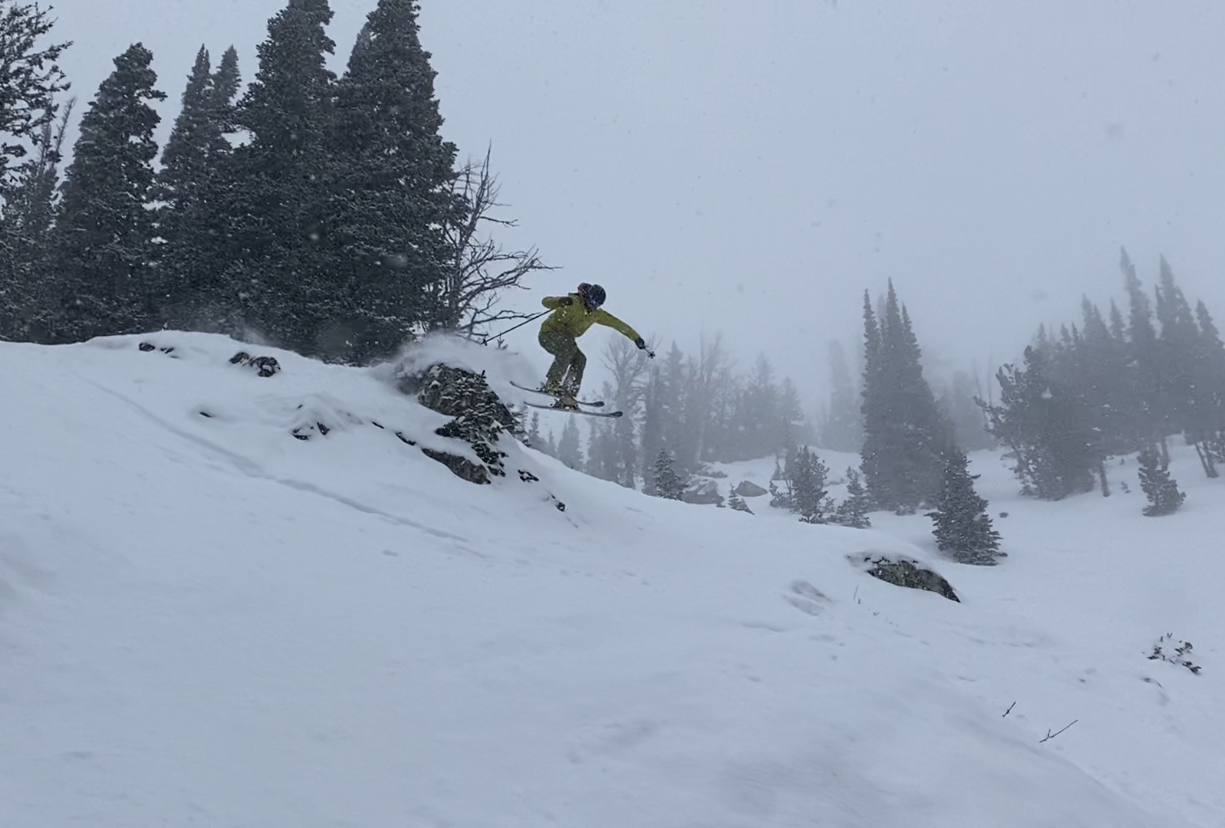 The snow was soft and then crusty and then soft—it took me by surprise at one point and I almost ate it.
It was surprisingly fun.
After a couple of laps on Paint Brush, we traversed over to the Expert Chutes where we saw someone skiing the Downhill Chute.
From the chair, the chute looked challenging and tight—we had to have a taste.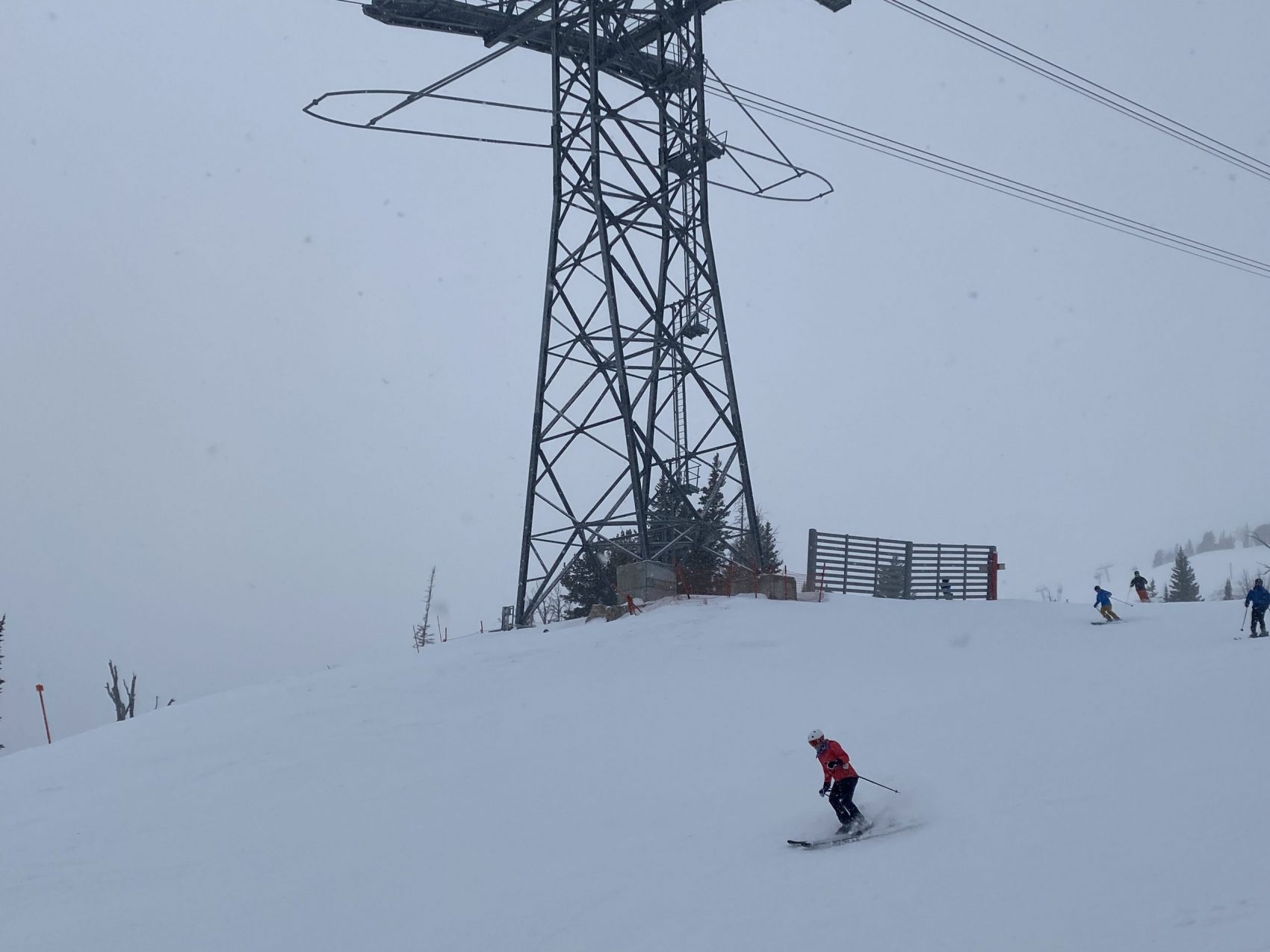 One at a time, we entered into the belly of this short, thin, and playful chute. 
It was almost too narrow to ski and you could barely make turns in it. 
We hit it twice: the second time around, I was able to get some speed and make three quick turns down it.
After skiing the Downhill Chute, we booked it to the Sublette Chair.
Here we skied tight trees in the Alta Chutes and Wally World that had soft pockets of cream in between stiff moguls fields.
If you knew where to look, you could find snow that would put a smile on your face—but if you didn't you might have skied ice all day.
And it just kept dumping all day—Jax has reported 3″ since 6 am today. 
Tomorrow is going to be GOOD.
And we'll be there.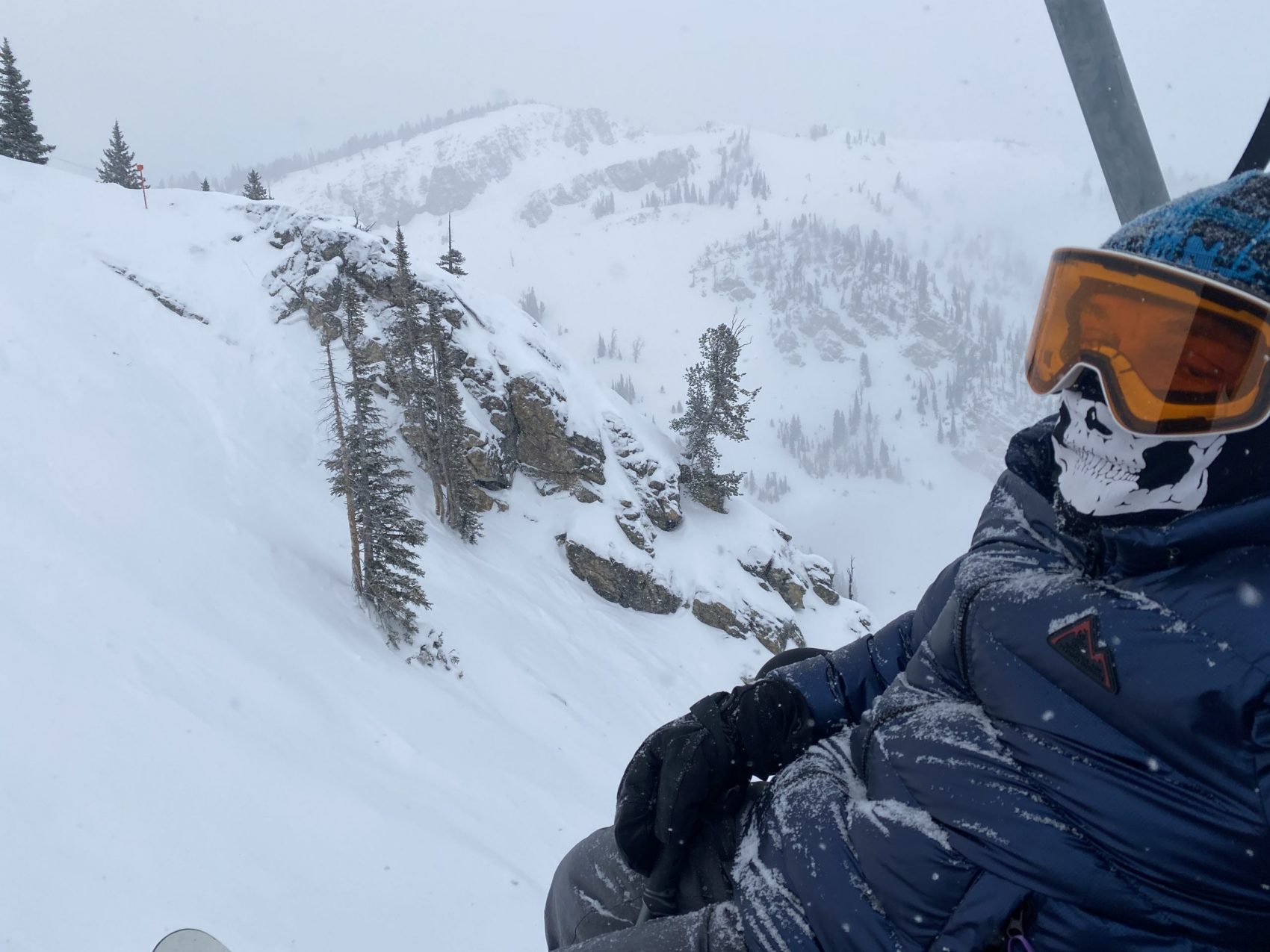 Snow Numbers
Forecast