Lemon Lodge Ski Bar, the newest attraction in downtown Colorado Springs, has unveiled the state's first public Olympic-grade ski and snowboard simulator, delivering an immersive snow sports experience alongside an innovative food and drink menu. Lemon Lodge is an easy day trip from most parts of Colorado near other noteworthy destinations such as Garden of the Gods and Pikes Peak 14er. This attraction is unique and blew me away the second I stepped inside.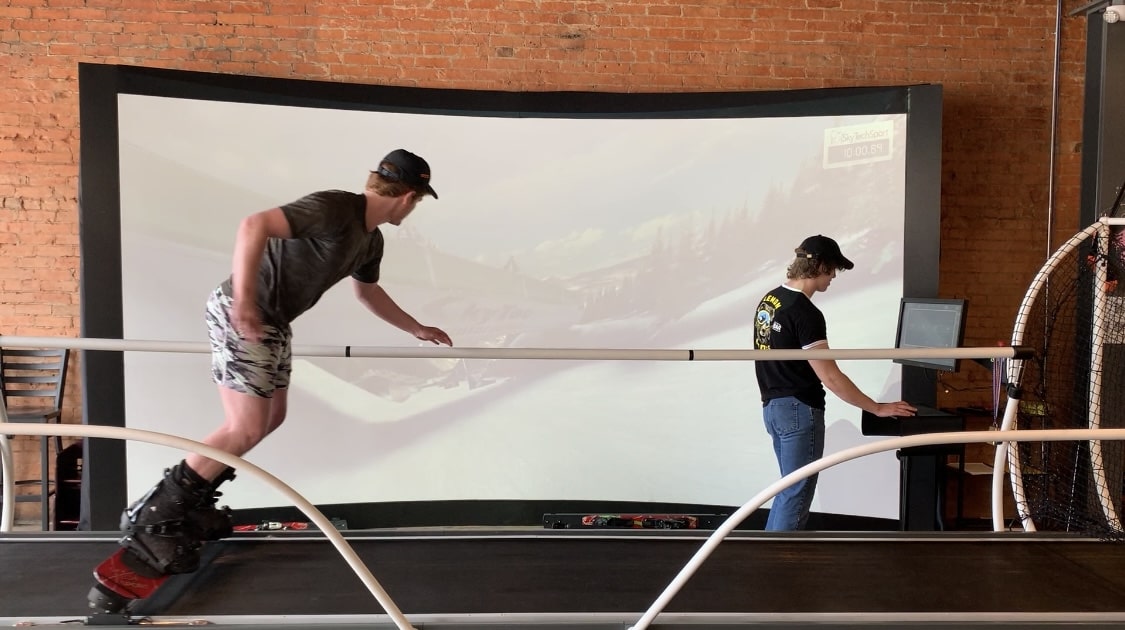 https://pagead2.googlesyndication.com/pagead/js/adsbygoogle.js?client=ca-pub-8046357598108762
The simulator, manufactured in Germany by Sky Tech Sport, is an impressive feat of progression within the world of snow sports. The machine allows for both skiing and snowboarding and can be used year-round. The U.S. Olympic Ski & Snowboard Team uses this for their offseason training, which reassures the average rider that this piece of equipment is failsafe and designed for the best. There are handles in front of and behind the rider for boosted support and confidence, as well as nets and stoppers on either side. The screen in front is reactive and guides riders through their turns at their choice of course between PyeongChang, Sochi, Beaver Creek, and other mountains. Additionally, statistics such as total turns made, edge angles and relative speed can all be accurately tracked. Simply put, this simulator is ridiculous.
Being a snowboarder, I loved how the board simulation felt, but I had just as much fun on the skis. Either way you go, it feels unexplainably realistic, is a tough workout, and will be the most fun you've had in a long time. The size and length of the turns on the course resemble gates in real-life ski races and can be adjusted by your coach to become long, slow turns or very quick, fast turns. Every first-time rider is gifted a Lemon Lodge cowbell that the entire place seems to go wild with once a rider finds their flow, adding to the already high-energy environment. All of the coaches who help out the riders and run the simulator are qualified to operate the equipment and are PSIA-AASI certified in the same way as on-snow instructors. Shoutout to Lincoln for getting me up and going; I found my groove pretty quickly.
https://www.instagram.com/p/CwQtbZlJqoh/?hl=en
After I was done riding, having made about 1000 turns on the snowboard and skis, I sat down to indulge in better-than-average Ski Lodge food. I ordered the California Ski Bum as a wrap, the Evergood Wine Flight, and the Bunny PB&J drink. Typically, when I'm out on the mountain, I stay away from the bland and overpriced lodge food, but at Lemon Lodge, the food and drink are delicious, reasonably priced, and 100% worth trying. The PB&J drink was one of the most unique I've ever had, and all of the Lemon Wine was great, but the Skier Pee was especially tasty. It is worth noting that before the idea of the simulator came along, Lemon Lodge was still originally going to open as a wine bar, so when visiting, it is necessary to try the drinks. Lemon Lodge is worth the visit, regardless of whether you go for the full experience, grab a quick drink, or take out food.
https://pagead2.googlesyndication.com/pagead/js/adsbygoogle.js?client=ca-pub-8046357598108762
On top of the delectable menu and freeriding sessions, Lemon Lodge also offers ski & snowboard school packages. These beginner packages include four sessions of instructing and learning skills that will directly translate onto snow for $75. Typically, a freeriding session here costs $50 for 20 minutes, equivalent to about a half day on the slopes, and is a great deal. I rode for about this time and quickly found myself dripping sweat and being adequately exhausted. I understand the skepticism behind learning to ski or snowboard on an indoor machine where zero snow is involved, but I cannot stress enough how realistic this simulation felt. Not to mention, when factoring in the prices of buying lift tickets and lessons and the overall hassle of traveling to the snowy mountains, it is significantly cheaper and more convenient to learn the sport at Lemon Lodge and then take your skills straight past the bunny hill.
Besides coming here for the thrill or to learn the basics, their Sky Tech Simulator has many other benefits, specifically for professional athletes and regular riders. When it comes to extreme snow sports, unfortunately, they often result in injury, and getting back onto snow can be nerve-wracking and unsettling. The simulator eliminates all external variables such as visibility, wind, ice, rocks, and everything else so that a rider can get back into shape confidently and in the sport's most quintessential form. Also, winter athletes can now keep their legs in mid-season condition year-round. Yes, doing squats and developing a gym routine to prepare for the winter is crucial, but Lemon Lodge identically replicates the sensation of skiing and boarding and activates the exact muscle groups that will soon be utilized on snow.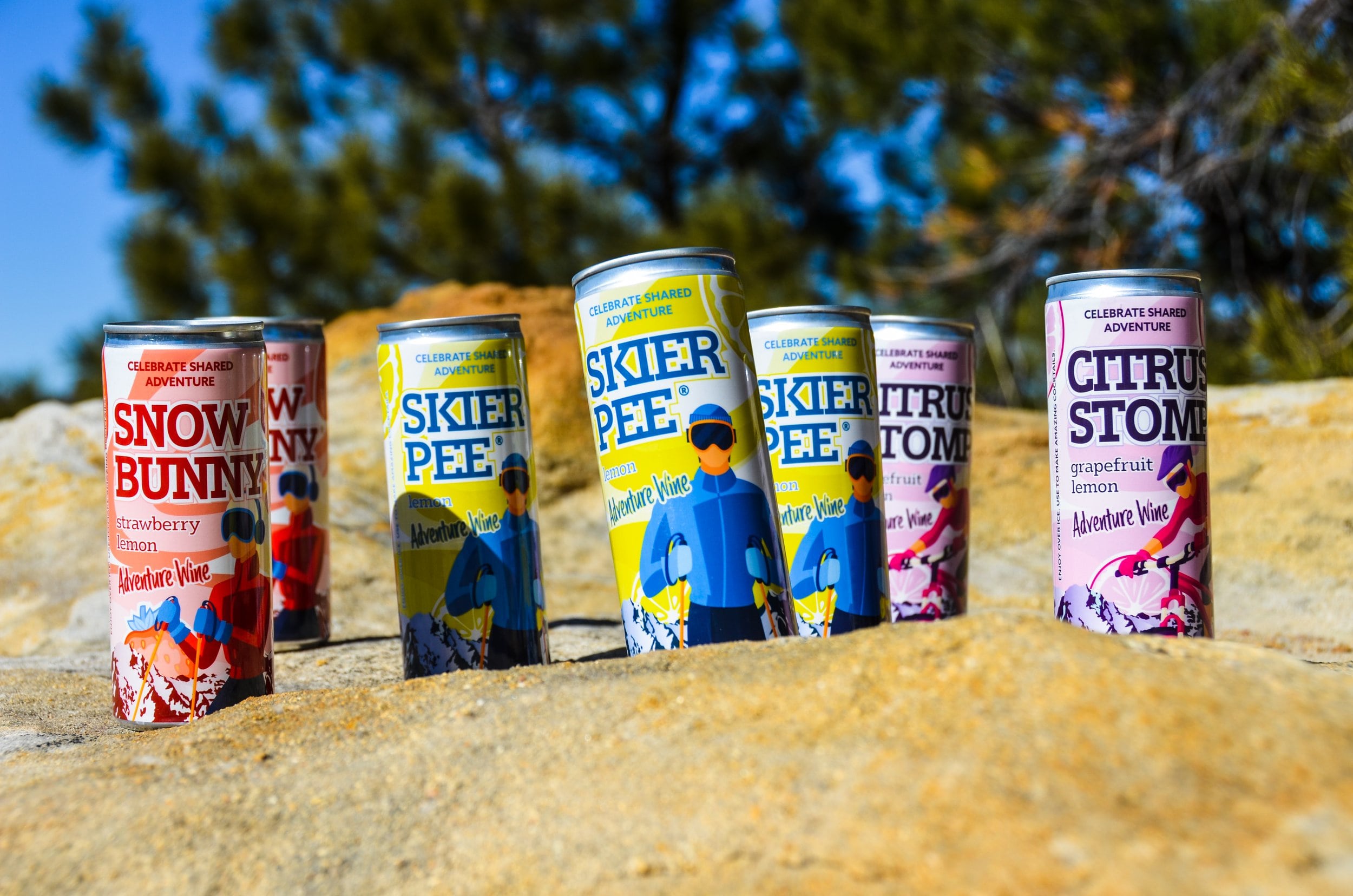 Lemon Lodge Ski Bar and its simulator is a great experience and a challenge, but most importantly, it is something new to do in Colorado. Not only is this a new form of entertainment, but, as the staff called it, skiertainment that delivers on all levels. The food and drink alone made me want to return for more, and the staff was welcoming and excellent from the jump. While located in the heart of Colorado Springs, the Lodge holds true with an authentic, local atmosphere and makes you wonder why there aren't Lemon Lodges across the country. Lemon Lodge Ski Bar is open year-round, and if you are in Colorado or are planning a trip to the state, it is an absolute, must-visit destination. I am already looking forward to my next visit!