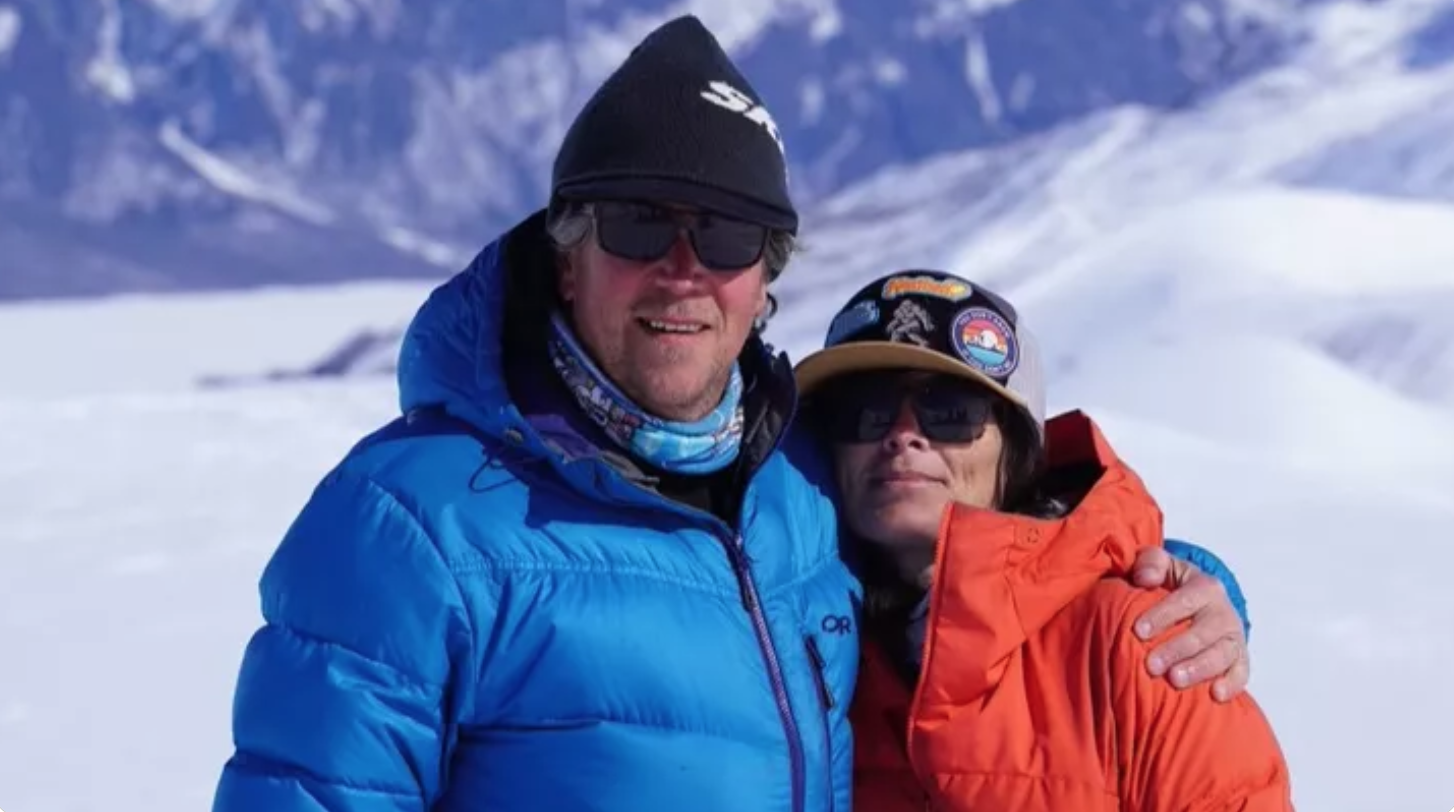 A sad day for Alaska's heliskiing world: one of its legends, Mike Hamilton, 46, was the victim of a fatal avalanche on Monday, April 25, in Alaska's Chugach Mountains. Details are currently limited, however, we know from the Valdez Avalanche Center that an avalanche occurred at approximately 5,800′ on a northwest aspect in the Pencil Glacier region, 35 miles south of Valdez, in which Hamilton triggered a storm slab avalanche near a ridgeline that carried him over cliffs. He did not survive his injuries.
The Valdez Avalanche Center described Hamilton as a local legend who worked at Valdez Heli-Ski Guides and said his death left a "huge hole in the community," according to Anchorage Daily News.
Heart is broken for friends, family of a giant in the world of Alaska heliskiing … a master of his craft who shepherded countless skiers thru the best days of their lives. I'll never forget the awe-drenched days spent under his watchful eye … pic.twitter.com/eV7zfpHYb8

— Jason ☀️ Blevins (@jasonblevins) April 27, 2022
According to a written statement shared by Alaska State Troopers, Hamilton was scouting a line for clients he was guiding on Monday when he "inadvertently triggered an avalanche that carried him approximately 1,500 feet down the mountain and over a steep cliff." Troopers wrote that Hamilton deployed his airbag and was discovered at the bottom of the cliffs in an unconscious state before being flown via helicopter to a Valdez hospital where he was pronounced dead
A gofundme donation page has since been organized to give Hamilton's wife support and has raised over $136,000 by the time of this writing. The fundraiser describes Hamilton as such:
"He lived a magical life with Sunny, the love of his life, roaring down mountains and rivers all over the World– Alaska, Argentina, Chile, Turkey. He lived life on his own terms 100% of the time. He was real, authentic. If you knew Mike, then you KNEW Mike. There was no pretension. No posturing. His honesty, love, and strength were startling, humbling, and inspiring. We all want to be like Mike."
Condolences go out to Hamilton's surviving family and friends. The full statement by Alaska State Troopers detailing the incident is provided below.
Location: Valdez

Type: Fatal Avalanche

Dispatch Text:

On April 25, 2022, at approximately 6:00 pm, the Valdez Police Department was notified of a heliski helicopter en route to Valdez with an injured heliski guide. A preliminary investigation revealed by the Alaska Wildlife Troopers determined that 46-year-old Valdez resident Michael Hamilton was serving as a guide to a heliski party in the Thompson Pass/southern Chugach area. Hamilton was on the mountain scouting a run for the guests when he inadvertently triggered an avalanche that carried him approximately 1,500 feet down the mountain and over a steep cliff. Hamilton was able to deploy his avalanche airbag system and was equipped with appropriate avalanche mitigation equipment. The heliski helicopter rescued Hamilton who was unconscious when he was recovered and flew him to Valdez for advanced medical care. Despite the life-saving efforts of the heliski operation and medical staff in Valdez, Hamilton was declared deceased in Valdez. Next of kin have been notified.

Avalanche danger is elevated in the backcountry as Springtime temperatures cover much of Alaska. The Alaska State Trooper and Alaska Wildlife Troopers encourage anyone that is heliskiing, backcountry skiing, or snowmachining to use extreme caution. There have been a series of dangerous avalanches in the last week in Southcentral Alaska and the Copper River Basin. If you must be in the backcountry ensure that you have avalanche mitigation equipment such as a probe, avalanche beacon, avalanche airbag system, and shovel. Always carry a communication device that will work wherever you are going, and bring along clothing appropriate for the conditions. Always check weather and avalanche forecasting before you depart, and tell a trusted friend or family member where you are going and when you will be back.