Brought to you by Visit Idaho and Ski Idaho
Report from Friday, February 26, 2021
"Chair 3 just opened! Chair 3 JUST opened!" A lifty shouted from the top of Chair 1 right as I was unloading.
So I bulleted straight towards Chair 3.
I skied the liftline which was belly-deep and fluffy—it was hero snow, the kind where you don't have to hold anything back at all and can just charge. 
Today was likely one of the deepest days of my life, and easily the best day I've skied this season so far (Day 86).
Everywhere I went off-piste I was making waist-deep turns in light, dry, fluffy snow.
This is the stuff dreams are made of.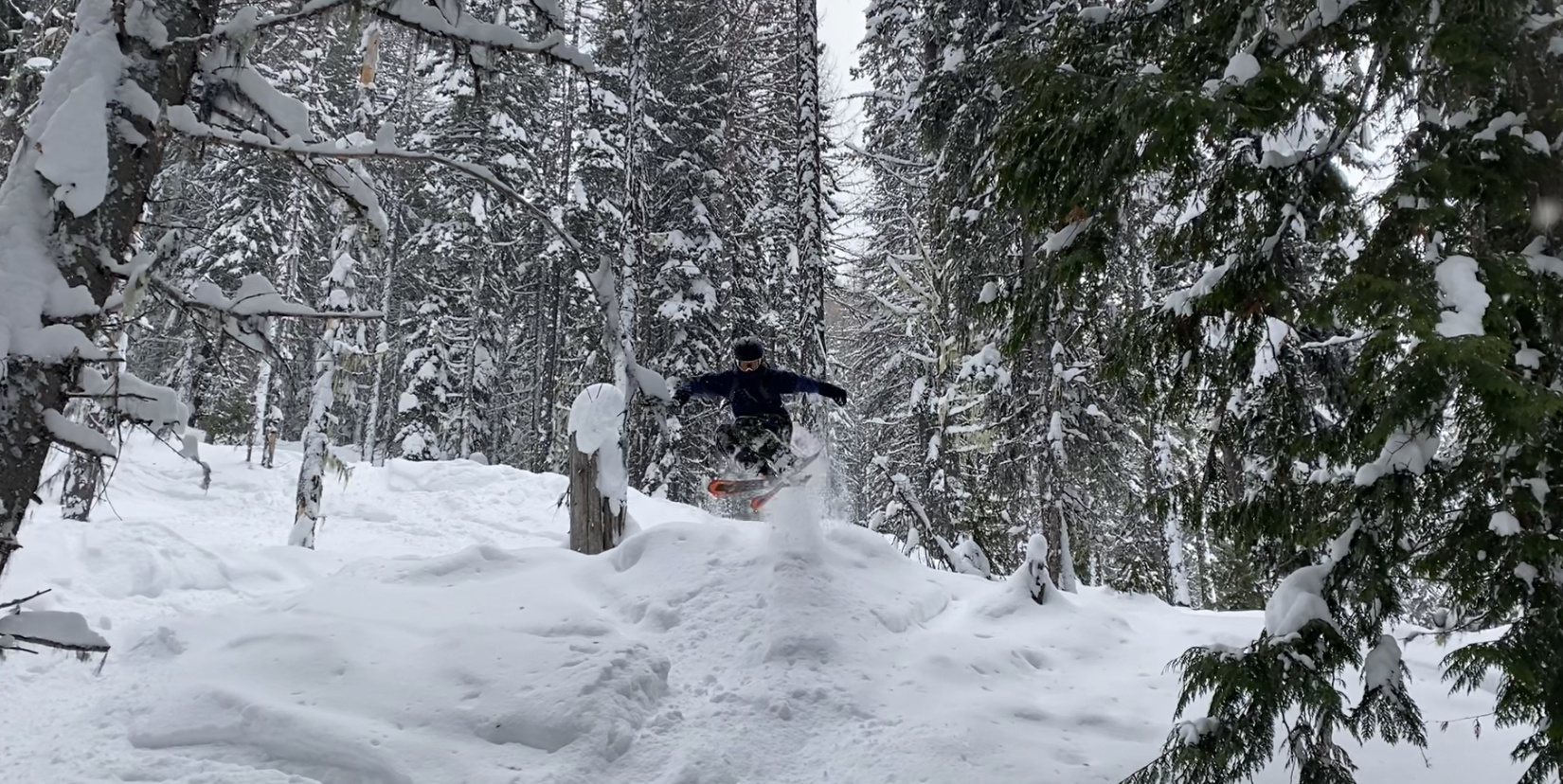 Lookout Pass is located on the Idaho/Montana state line, with the front side of the ski area in Idaho and the backside in Montana.
It is Idaho's oldest ski area, celebrating 85 years this season.
We got here yesterday afternoon to eight-inches of new snow and had a downright epic afternoon skiing fast, friendly powder.
Then it kept snowing all night.
When I woke up this morning, the report said 16-inches in the last 24 hours.
I skipped breakfast and drove straight to the mountain.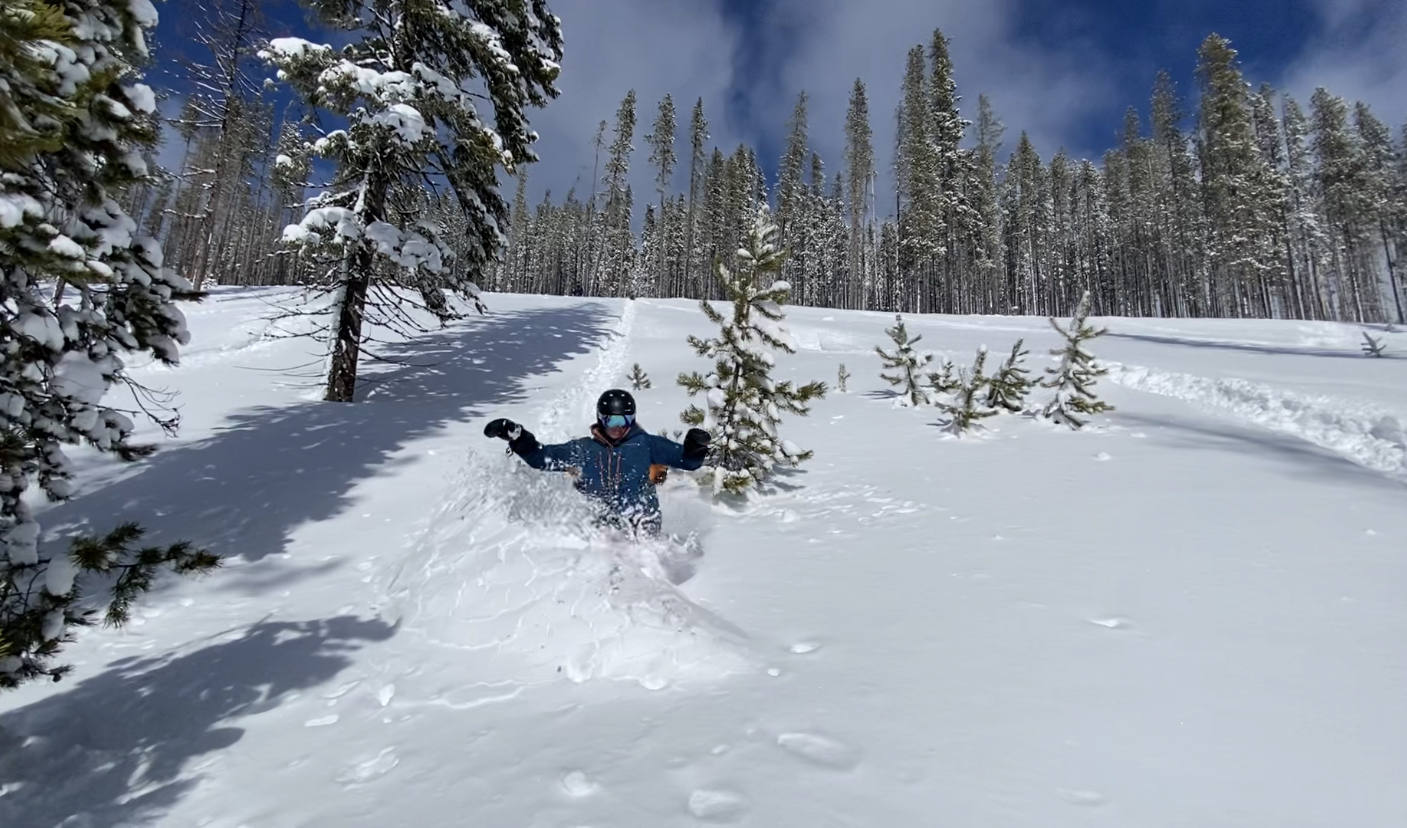 Lookout is located off the side of the interstate at exit 0—you literally pull off the highway into the parking lot and can start skiing.
My first lap was around 9 am under the Chair 1 liftline.
You know it's deep when you're struggling to see through all the face shots.
Then I went skiing in the trees off Little Dipper which had me feeling like I was in the British Columbia backcountry, making fresh turns the whole way down and jumping onto pillows everywhere. 
"Poppin' pillows the whole way down!" A very stoked skier on the chair said, whose name I didn't catch.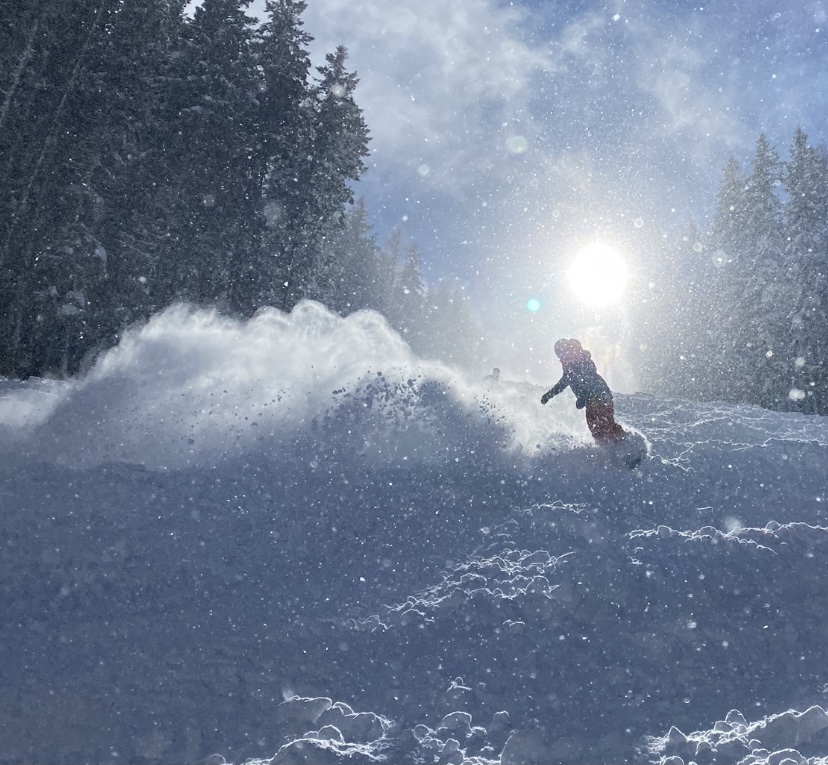 And then I saw it: a pristine-perfect pillow zone near the bottom of the run that just needed to be sent.
I had a duty to ski it. 
So I took Chair 3 back up and swam through thick trees and a nipple-deep entry to get on top of this pillow zone.
I scoped my exact line, took a deep breath, and pointed 'em straight.
Pop, pop, pop—face shot after face shot after face shot!
Each pillow sunk me chest-deep and shot big snow over my head.
I couldn't see halfway down the line but I knew which way to go.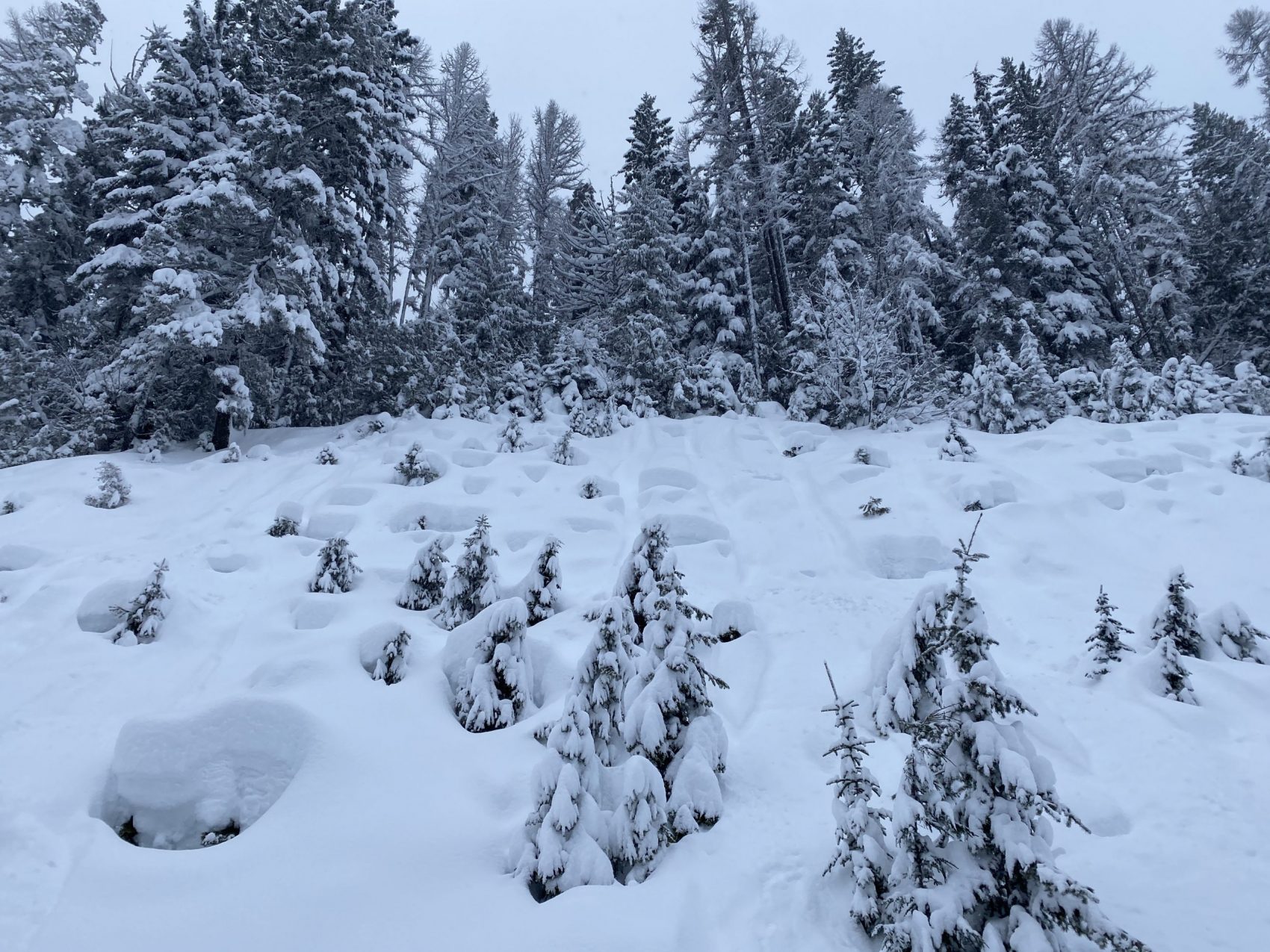 I reckon this is what heaven is like if there exists such a place.
We went back and skied this pillow zone two more times.
Then we went over to Chair 2 right as the sun popped out, giving way to blue skies.
We took a deep lap in the sunshine on skier's right of Chair 2, making an untracked line not-so-untracked anymore.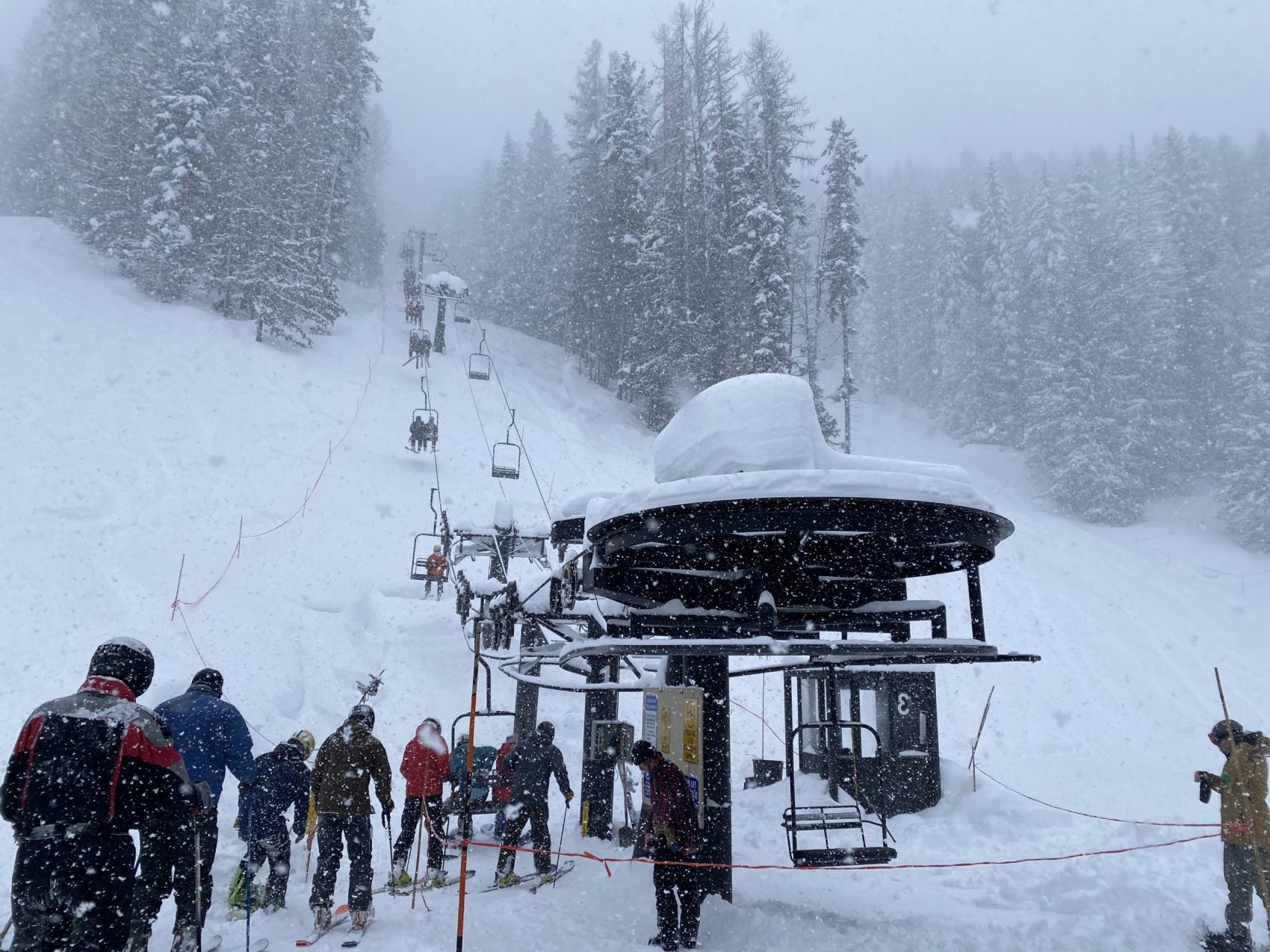 Nothing will quite relax the mind and spirit like fresh, deep snow and sunshine.
We hit it one more time before going to get delicious Bloody Marys at 'The Loft' down at the base.
All in a day's work.
Tomorrow, we take on Lost Trail Ski Area out of Salmon, Idaho.
It never ends…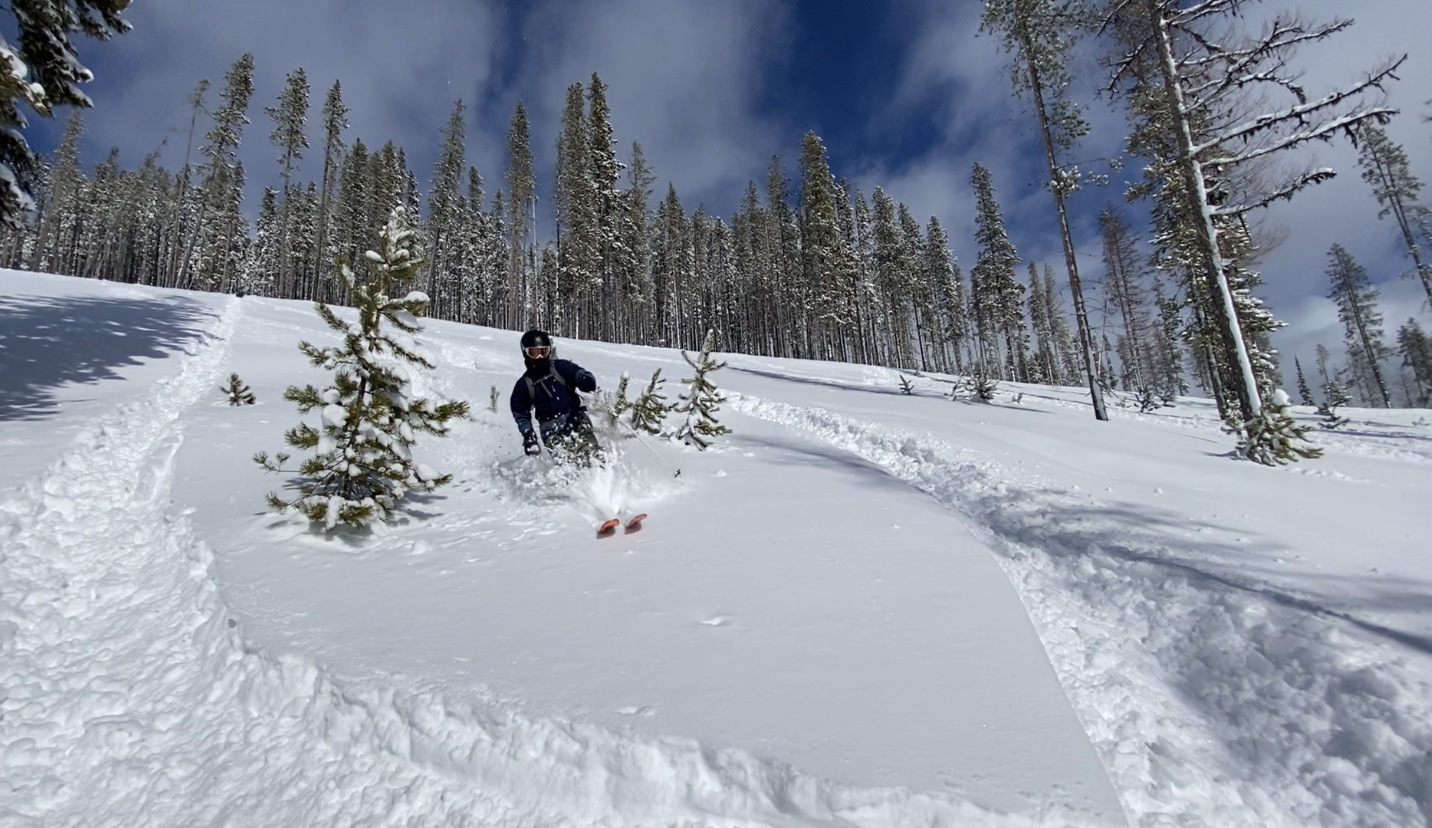 Snow Numbers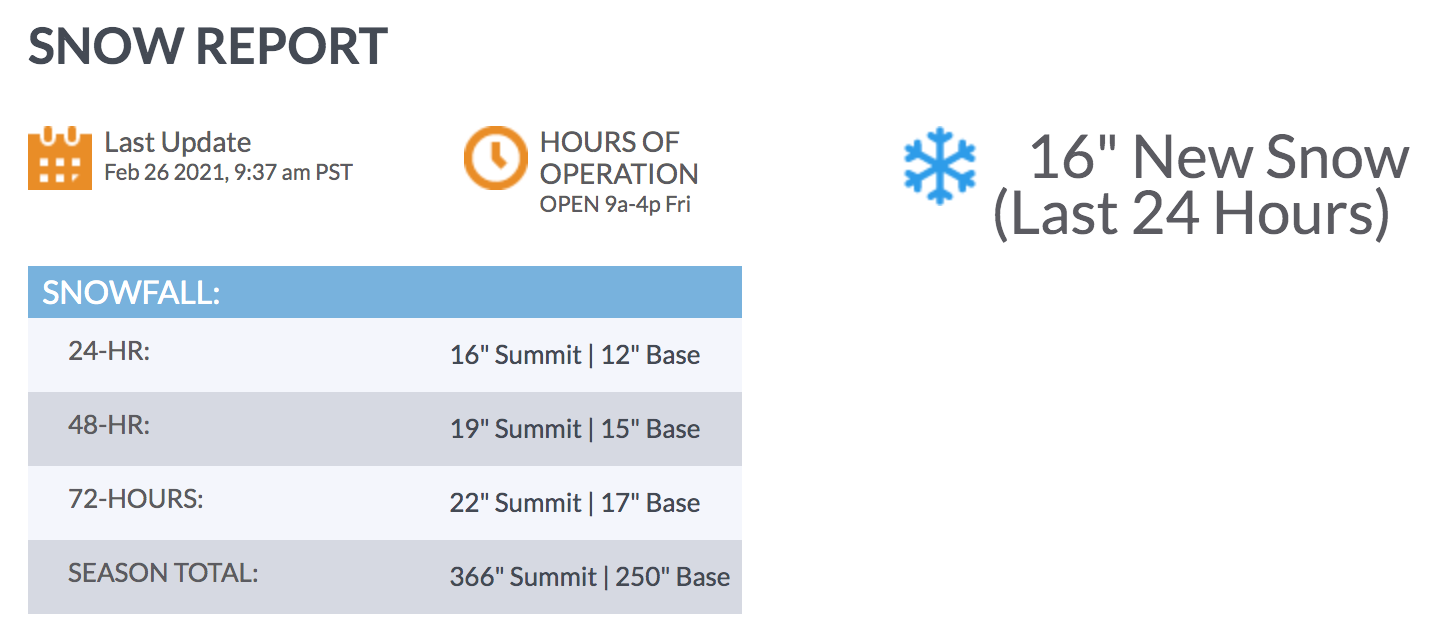 Trail Map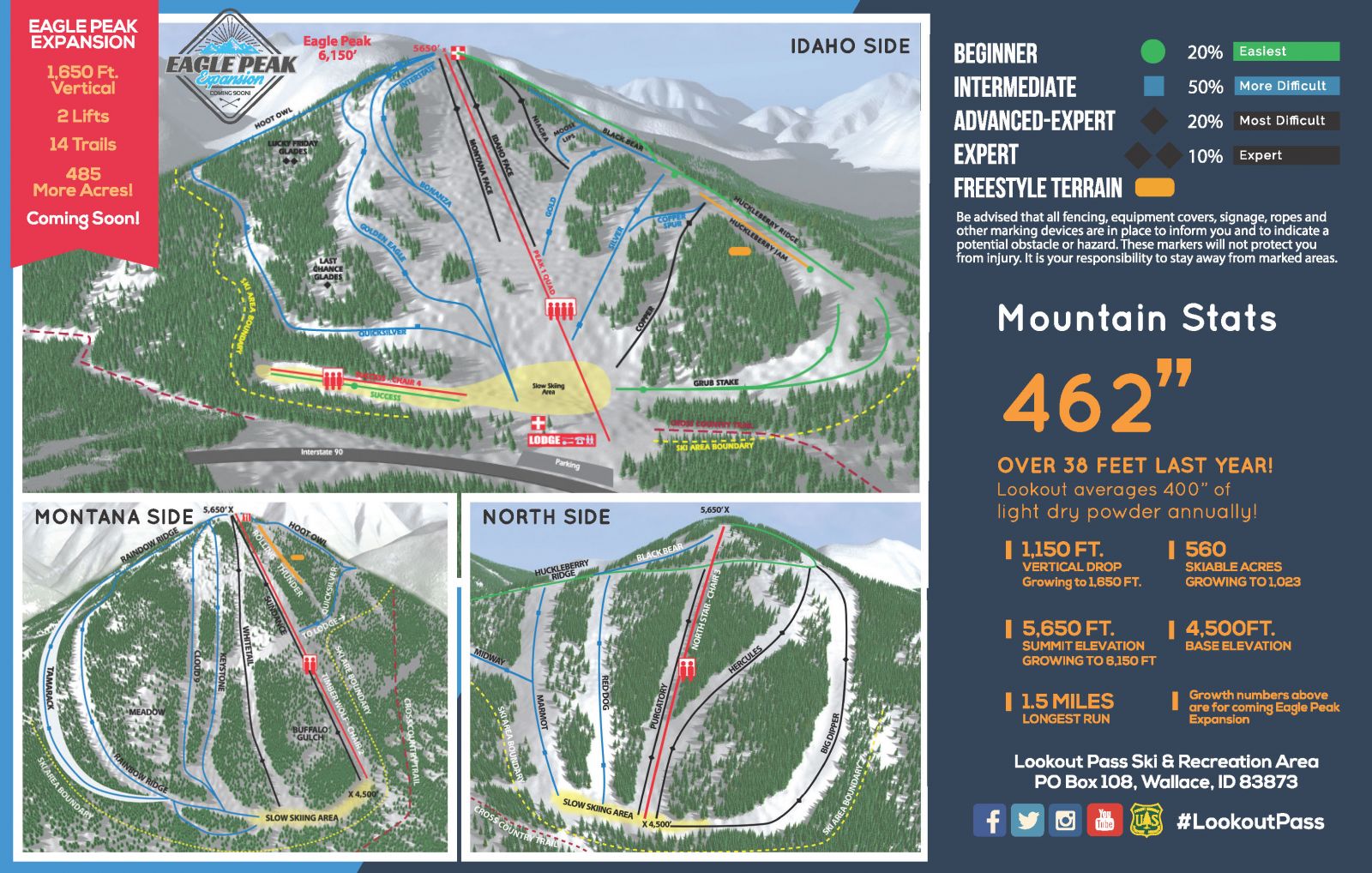 Forecast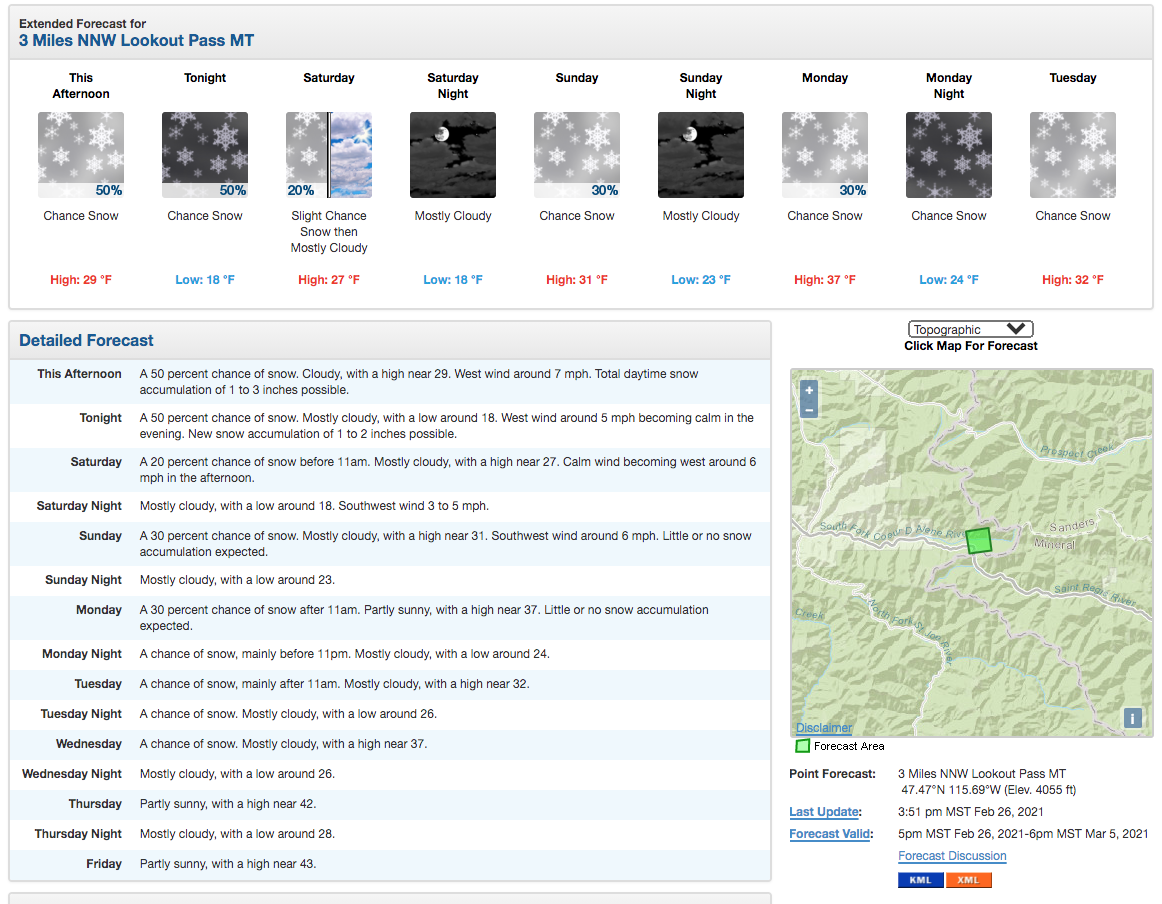 Photos