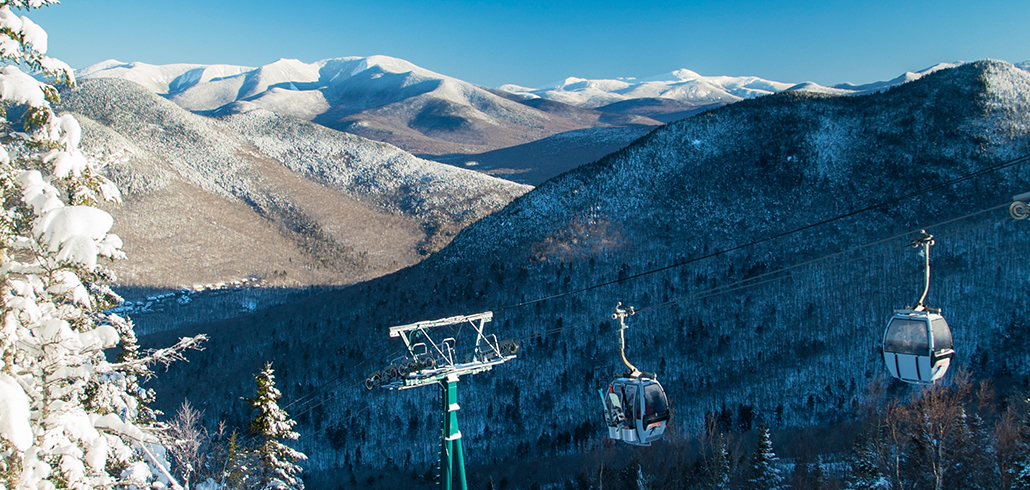 There have been so many ski resorts that have been upgrading facilities, lifts, and expanding terrain this off-season. Hundreds of millions of dollars have been spent to enhance ski resort's abilities to provide guests with the best experience possible. Last week, Deer Valley Resort in Utah, announced its plans to double its size and add 16 new lifts to its resort. It seems every ski resort in the country is planning, upgradin,g or improving something on its mountain this off-season. 
Loon Mountain Resort in New Hampshire is the latest to announce major expansion and improvements to its mountain. The new South Peak expansion will add eleven new trails, a quad chairlift, and thirty new acres of skiable terrain. The new trails will be geared towards beginner and intermediate skiers and will feature fully automated snowmaking capabilities. 
Brian Norton, Loon's President and General Manager stated in an announcement on Loon's website:
"These winding and wide-open trails are purposefully designed for guests learning to ski or snowboard. Terrain like this does not currently exist at Loon and I'm excited to finally be able to offer this to our guests."
The new Timbertown Quad is scheduled to open in December and will give guests access to the current South Peak trails and the new terrain in about six minutes. "Adding lift service just a mile and a half from Interstate 93, in the center of Lincoln, improves the guest experience immensely and is something we've been focused on for many years," said Norton.
The new expansion will involve some tree clearing to allow for more access to the new South Peak terrain and Loon will account for this. Loon stated in the announcement that for each tree removed from the property, more will be planted thanks to One Tree Planted, a tree-planting non-profit. This ensures that for all the trees removed for the expansion, more trees will be planted overall than removed. 
Loon is installing fully automated and semi-automated snowmaking at its new South Peak expansion area as well. The installation of the snowmaking equipment will be finished on six of the trails before this winter. The remainder of the installation will be completed in the fall of 2024. 
The new South Peak expansion at Loon is another example of resorts around the country investing millions of dollars to enhance their capabilities, services, and guest experiences. When finished, the South Peak expansion will increase Loon's skiable terrain to over 400 acres and add beginner level terrain by over 50 percent with a total of 12 lifts and a vertical drop of 2,190 feet.
For information check out Loon Mountain Resort's website.
Additional Photos