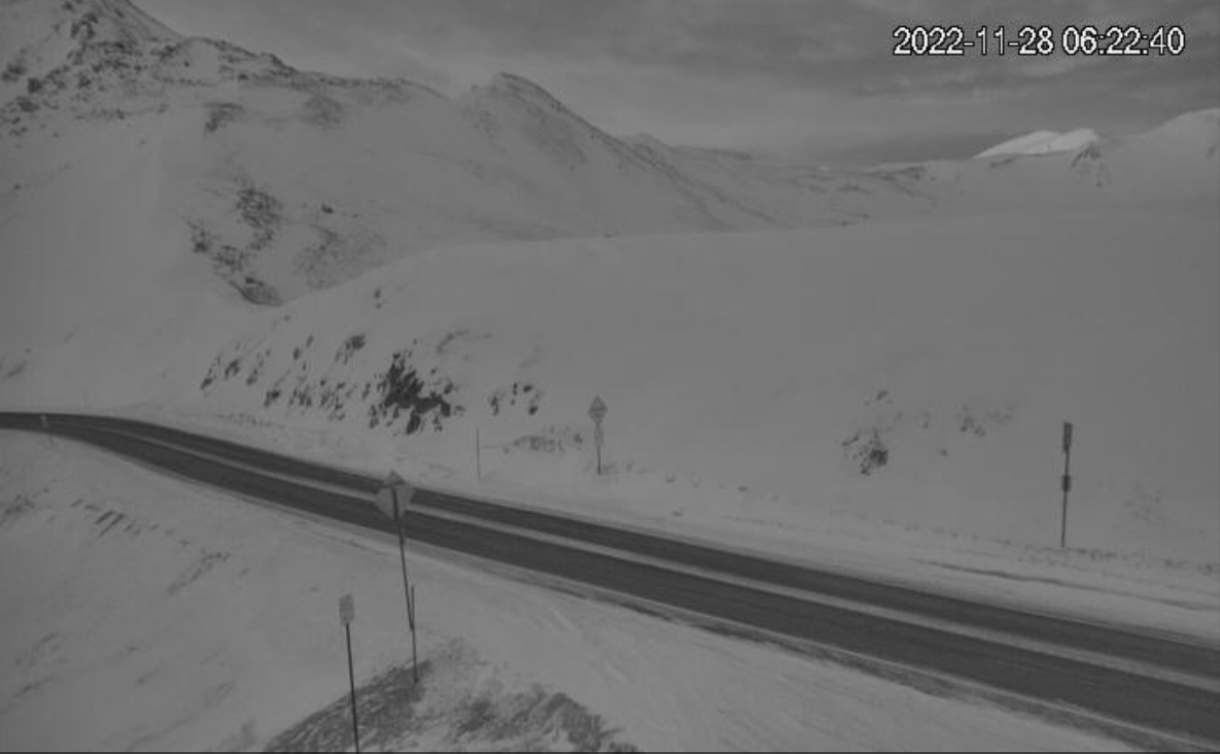 Big snow in Colorado this week means that the avalanche danger is increasing. Loveland Pass—home to two Colorado ski areas and an area infamous for avalanche activity—was reportedly closed for four hours on Monday morning after a large avalanche buried a section of highway.
The closure was announced at about 2:35 AM between Mile Point 222 and I-70, roughly located between Loveland Ski Area and Arapahoe Basin Ski Area, according to OutThere Colorado, a Colorado-based online news outlet. The pass was reponed at 6:32 AM, according to the Colorado Department of Transportation (CDOT).
CDOT did not specify whether any vehicles were caught in the slide, but it's unlikely based on the time and location of the occurrence. No injuries have been reported.
An 'avalanche watch' has been issued by the Colorado Avalanche Information Center (CAIC) on Monday ahead of a storm that could bring up 18 inches of new snow to Colorado's mountains. When traveling on highways or through the backcountry this winter be sure to check road conditions and the current avalanche forecast to stay up to date with potential hazards.