Report from May 20 & 21, 2022
This past weekend at Mammoth was a hoot!
We skied around with the legendary Speedo Man, who told us he already has over 50-days skiing in a speedo this season.
We learned a lot about him, including that he's a nudist and is absolutely ripped at 65-years-old.
We rallied around with him for an hour or so on a cool Saturday when he eventually had to go in to warm up.
We kept ripping around and eventually called it at about 1:30 pm to eat and rest before the Lazy River.
The Lazy River was $$$ but cooler than normal with higher flows and a stiff breeze.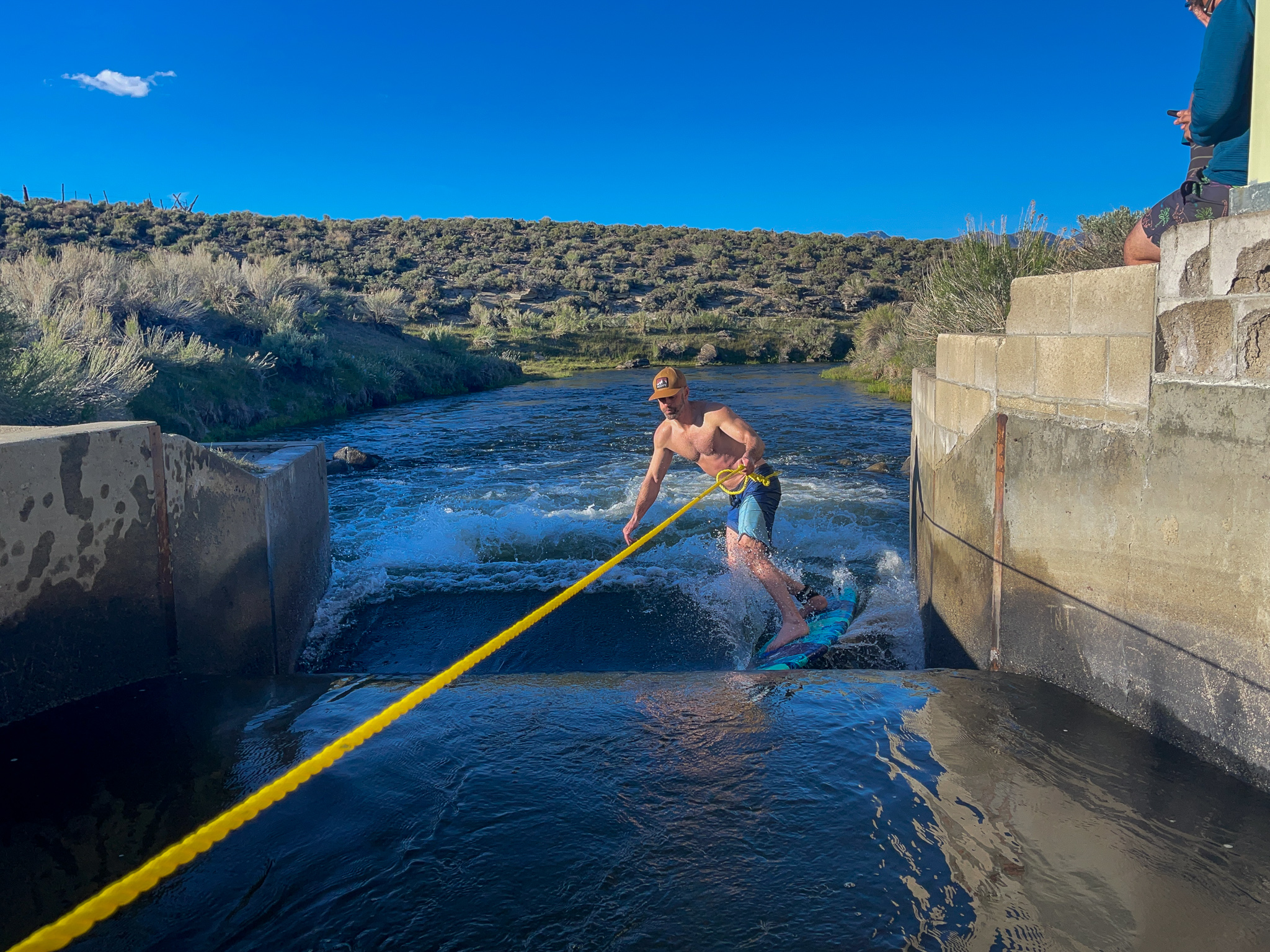 We surfed, ate, drank, laughed, and relaxed at the river until almost sunset when we went for a rowdy 4×4 adventure through the desert and nearby hills.
On Sunday we hit Mammoth again nearly all day but were too tired to hit the river again.
Mammoth skied great again with another hard freeze overnight.
The jumps have still been to big for me with my bad knee but today (Monday) it appeared they'd be building a smaller jump so I'm looking forward to having my first park skiing day of the year now that my knee is doing better.
It didn't hurt that the Warriors went up 3-0 in the final four of the NBA on Sunday night.
I love watching the Warriors in May in Mammoth!
All in all, it was an incredible, exhausting, fun, and rowdy weekend here in Mammoth.
Mammoth is open 7:30am – 2pm daily until at least June 5.
Snow Numbers
Forecast
Photos