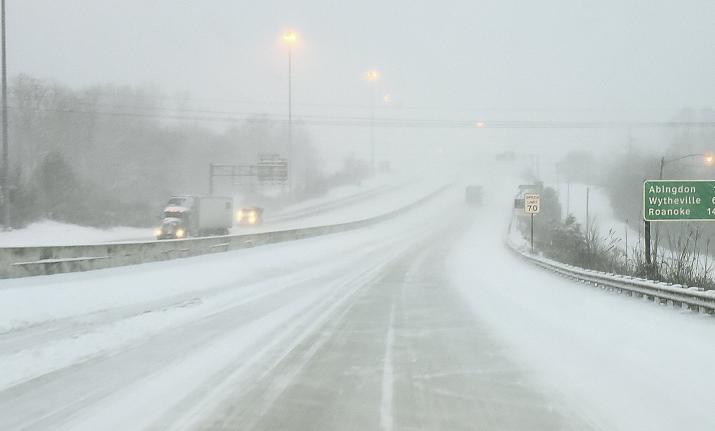 A massive snowstorm brought snow, sleet and freezing rain to the southern United States, killing one person and causing dangerously icy roads, record snowfall and power losses to hundreds of thousands of people.
Governors and local officials in several states declared emergencies ahead of the storm crossing several southern states, which hit portions of North Carolina and Virginia particularly hard. Meanwhile, more than 300,000 power outages were reported across the region with the majority of those — about 240,000 — in North Carolina, according to PowerOutage.US. Parts of Alabama, Georgia, South Carolina, Tennessee, and Virginia also saw outages.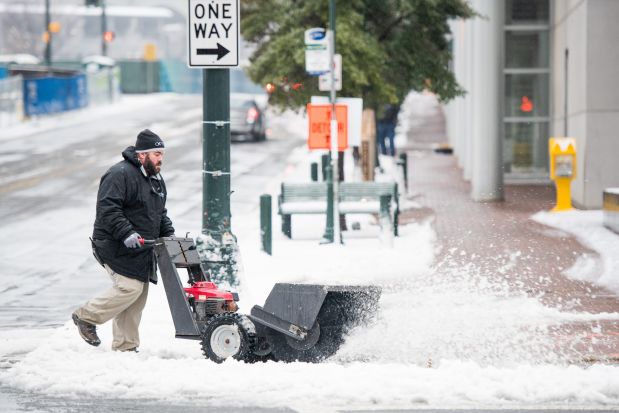 Snowfall accumulations were expected to continue rising across mountainous regions in the Carolinas Monday afternoon, with the National Weather Service warning it would continue to be "a dangerous system".
North Carolina Governor Roy Cooper strongly urged residents to stay off the roads yesterday, asking drivers not to put lives of first responders needlessly at risk. Mr. Cooper said emergency crews, including the National Guard, worked overnight to clear traffic accidents on major roadways.
"We're preparing for days of impact, not hours," the governor said, urging caution. "This weekend isn't the time to head out to see the winter wonderland. Stay safe where you are. Getting out on dangerous roads could put your life at risk."
The National Weather Service said a "prolonged period of snow" began late Saturday and would last until Monday in the region, with the heaviest snow expected in northwest North Carolina and southern Virginia.
Richmond, Virginia, had its second-snowiest December day on record and double-digit totals were reported in South Carolina, Tennessee and as far west as Texas. Some areas of North Carolina and Virginia saw more than a foot of snow by Sunday afternoon. Parts of West Virginia saw 20 inches of snow, and even Georgia got 8 inches.
A driver died in Matthews, North Carolina, on Sunday after a tree fell on a car and the car plowed through the front lawn of a church, hitting the building, local police said. In Virginia, state police said they responded to over 1,000 car crashes on Sunday.