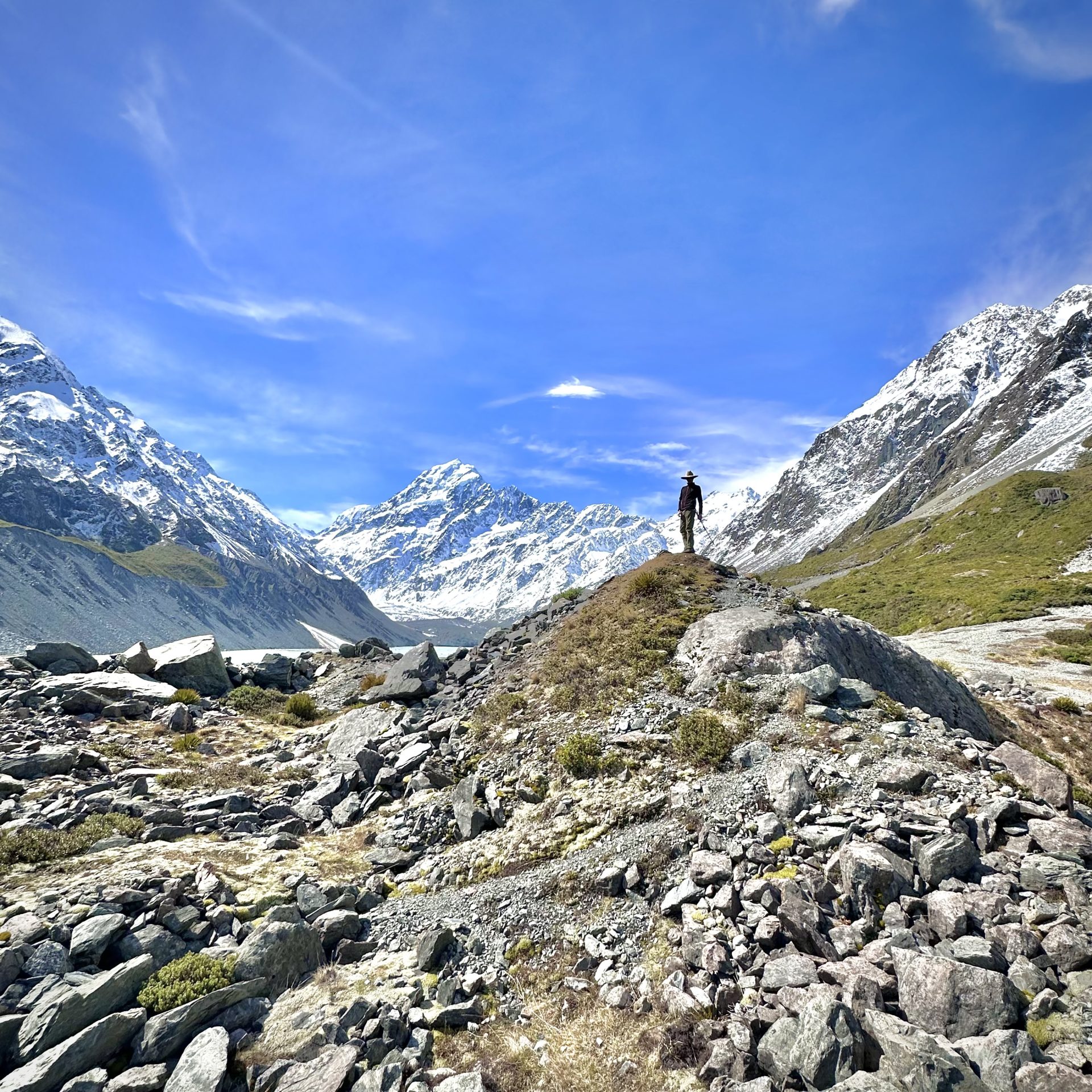 October 24, 2023
A straight-laced outdoor option—and insta-classic New Zealand trek.
A roundly approachable and oh-so-popular track in Aoraki / Mt. Cook National Park, Hooker Valley offers a full menu of all-ages fun at only sample platter effort.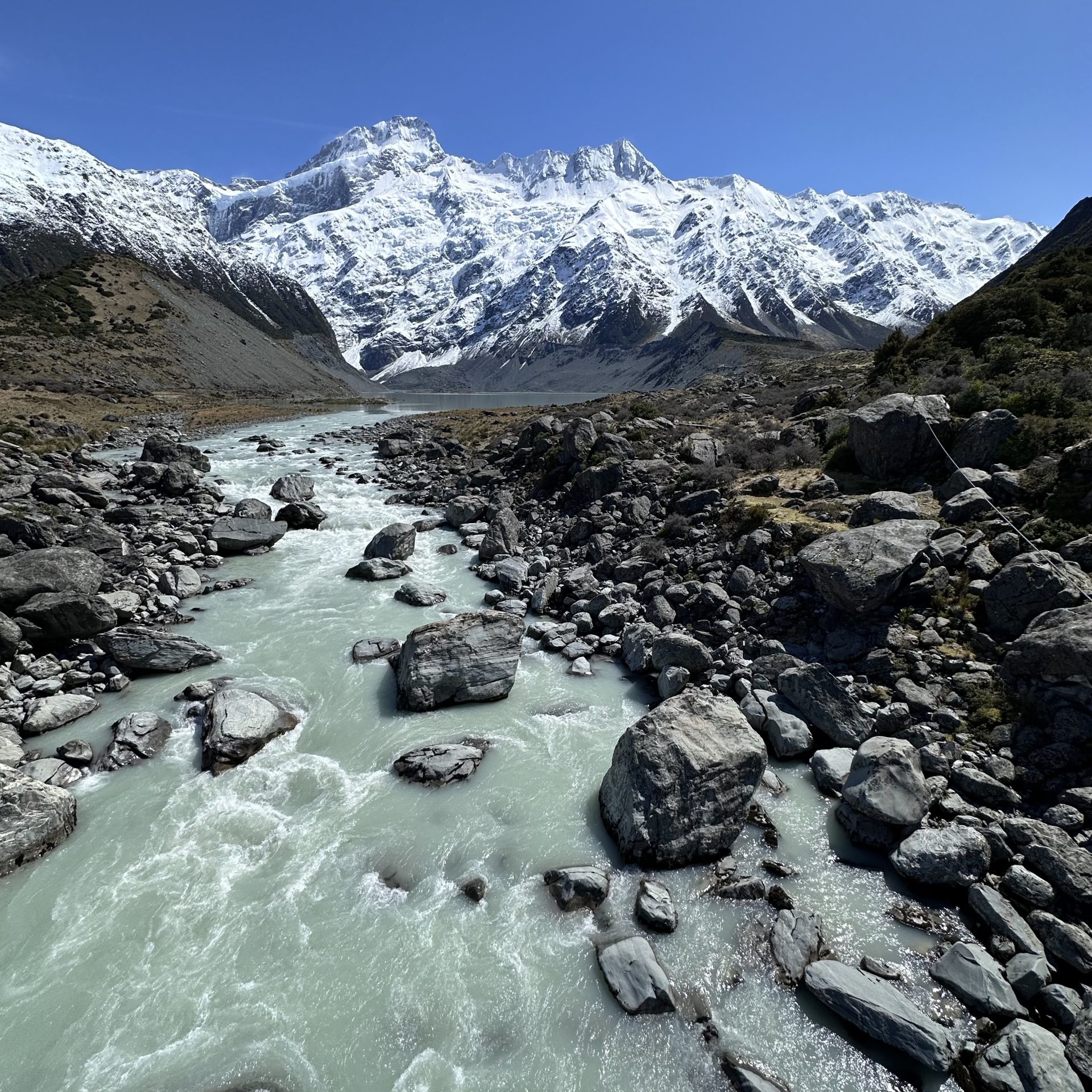 With an aim to continue trail training the micro-groms in our number, the group decided to knock out this picturesque icon during a rare window of sun in an otherwise windblown, soggy New Zealand spring.
Alluring for more than its eye-popping scenery, Hooker Valley unfurls a respectable 5km track (that's 3+ miles). The amicable distance indeed is peachy for getting the muscles pumping yet, all told, the trail fails to rise more than 100m in elevation gain, making the Hooker an ideal option for either an adult's only half-day stroll, or a family-friendly full-day excursion.
Think of it as a pick-your-prize box, made of glaciers.
Full disclosure: there's going to be cross-traffic. And we're not just talking couples of Paradise Duck.
This is a well-known trail, and all that entails applies. But there's good news: once past the carpark, the punters dissipate pretty quickly.
Three high-tension swing bridges connect the length of Hooker Valley. Each offers stellar view of hanging glacial ice, silt stream below, and valley beyond. We utilize each of the three as a milepost of sorts; a recognizable position which doubles as a celebrated achievement…as well as an indicator of shrinking distance until the ultimate goal, a terminal lake at the very foot of Aoraki / Mt. Cook itself.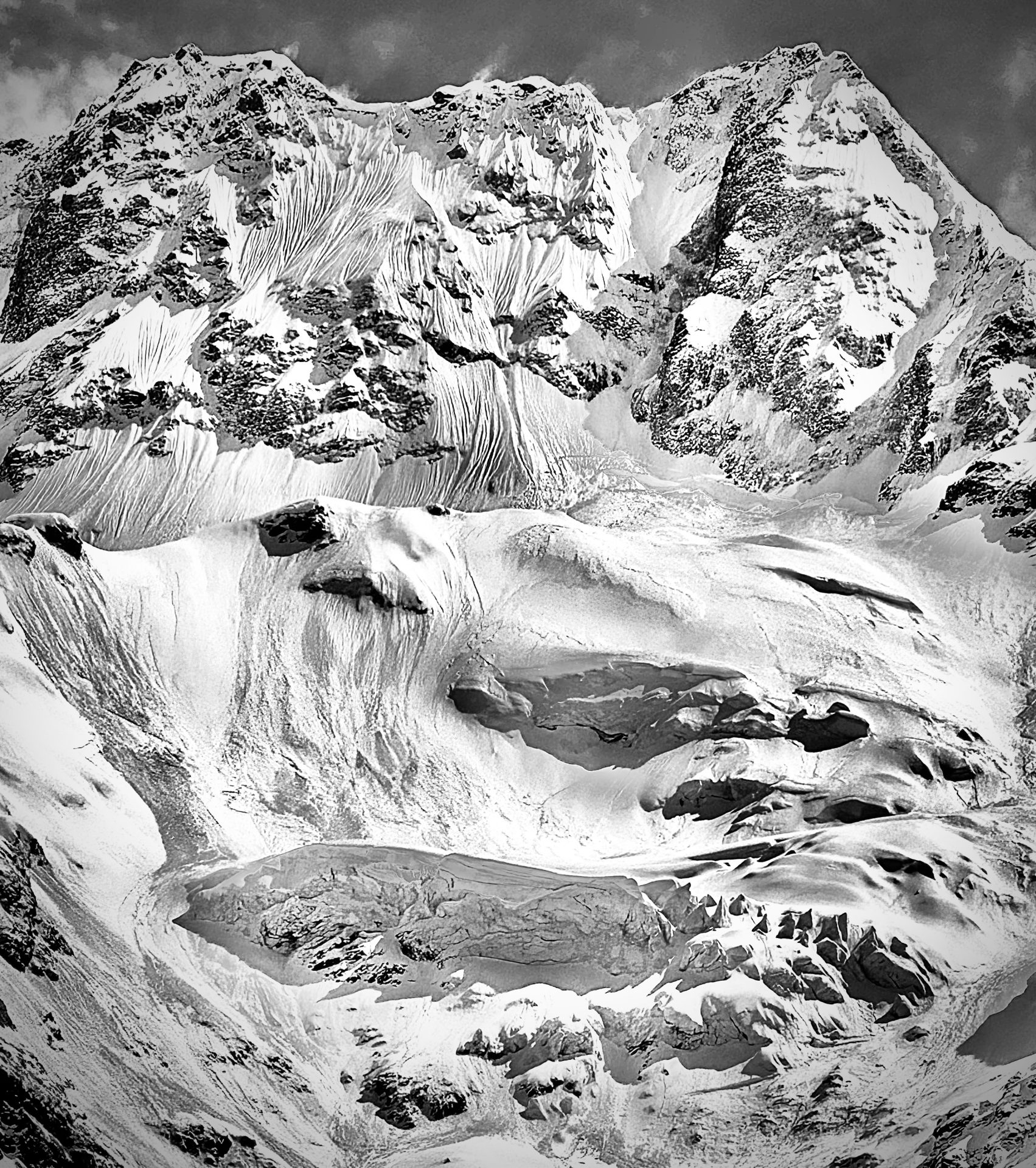 The mid-section of Hooker track might feel long, but the continuously rotating view of snow-capped glacial shelves manage, somehow, to keep things interesting. While ahead, with towering peaks shining over waving tussock grass, turquoise streams rush through boulders fields made up of rock chunks the size of VW beetles.
And all the above comes before the big pay-dirt: a terminal lake with a shoreline of perfectly glacial-ground skipping stones and icebergs which float off shore like unmanned skiffs.
With the right weather window, Hooker Valley is a land t0 linger at, for as long as Mother Nature will allow.
No matter the age level; be it as first-timer or seasoned regular, there's every reason to freakin' L.O.V.E. Hooker Valley.
Panoramas, wildlife, history, and open space weave like a spell.
The whole hip world has already heard/read/seen evidence supporting the captivating nature of Kiwiana, in general. Hooker Valley is one of its well-springs.
Whether with family or cruising solo, ENJOY! 
RELATED:
Image Gallery