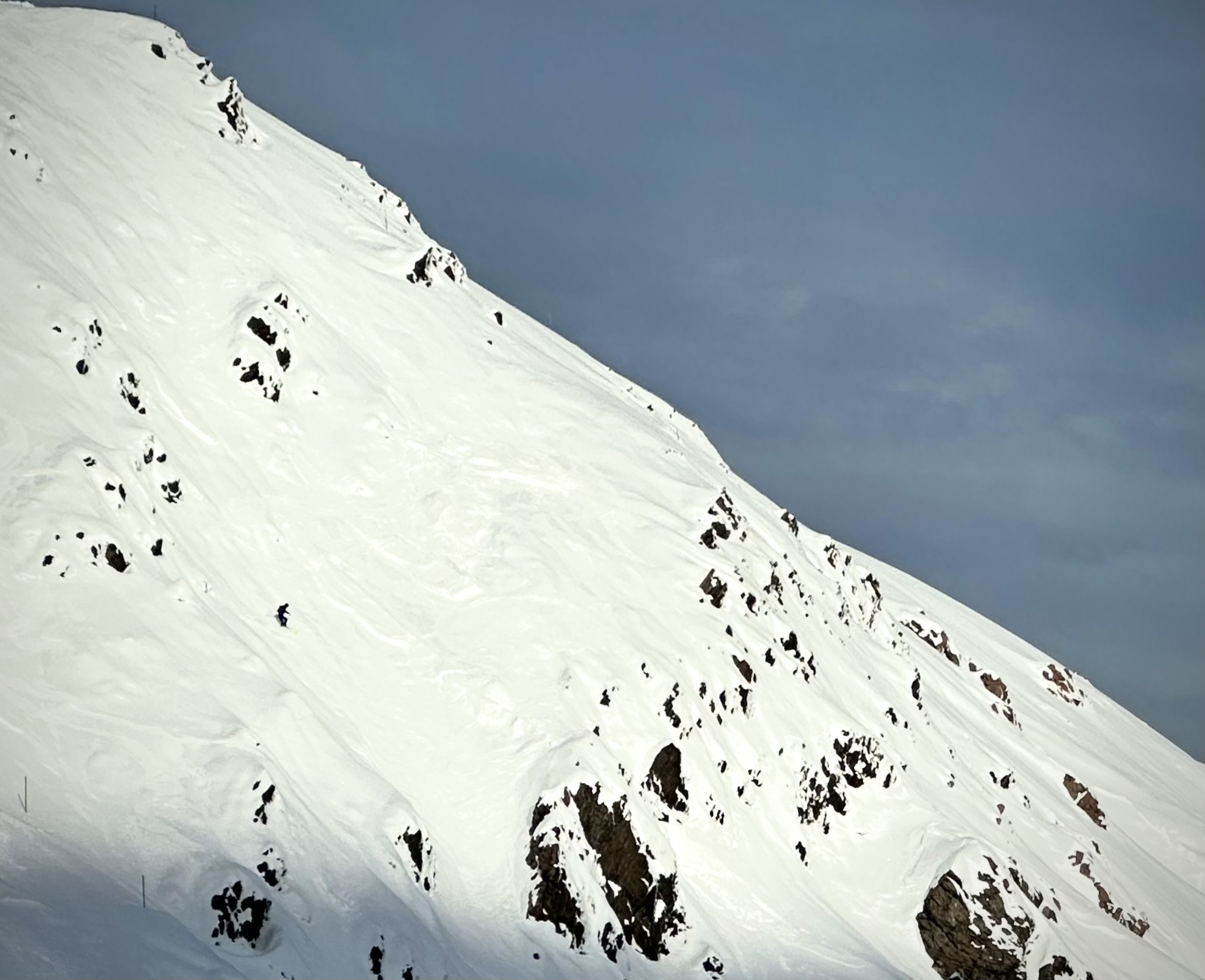 Through the windshield, the color stack of Canterbury's Mt. Hutt resembles a cappuccino, rich browns below a snow-frothed top. 
At just under 7,200 feet of elevation and rocking the largest skiable area of the South Island, Mt. Hutt has earned its stripes as one of New Zealand's top ski fields.
Hutt's been skier-voted as the nation's best ski resort a startling eight years in a row. The ski area is just now celebrating its 50th anniversary of snow fun. And we're in a hire car hurtling straight at it.
What follows is a photo tour of a much-needed session at this epic ski area on a particularly rare occasion–one when chairs spin under the sun AND moon.