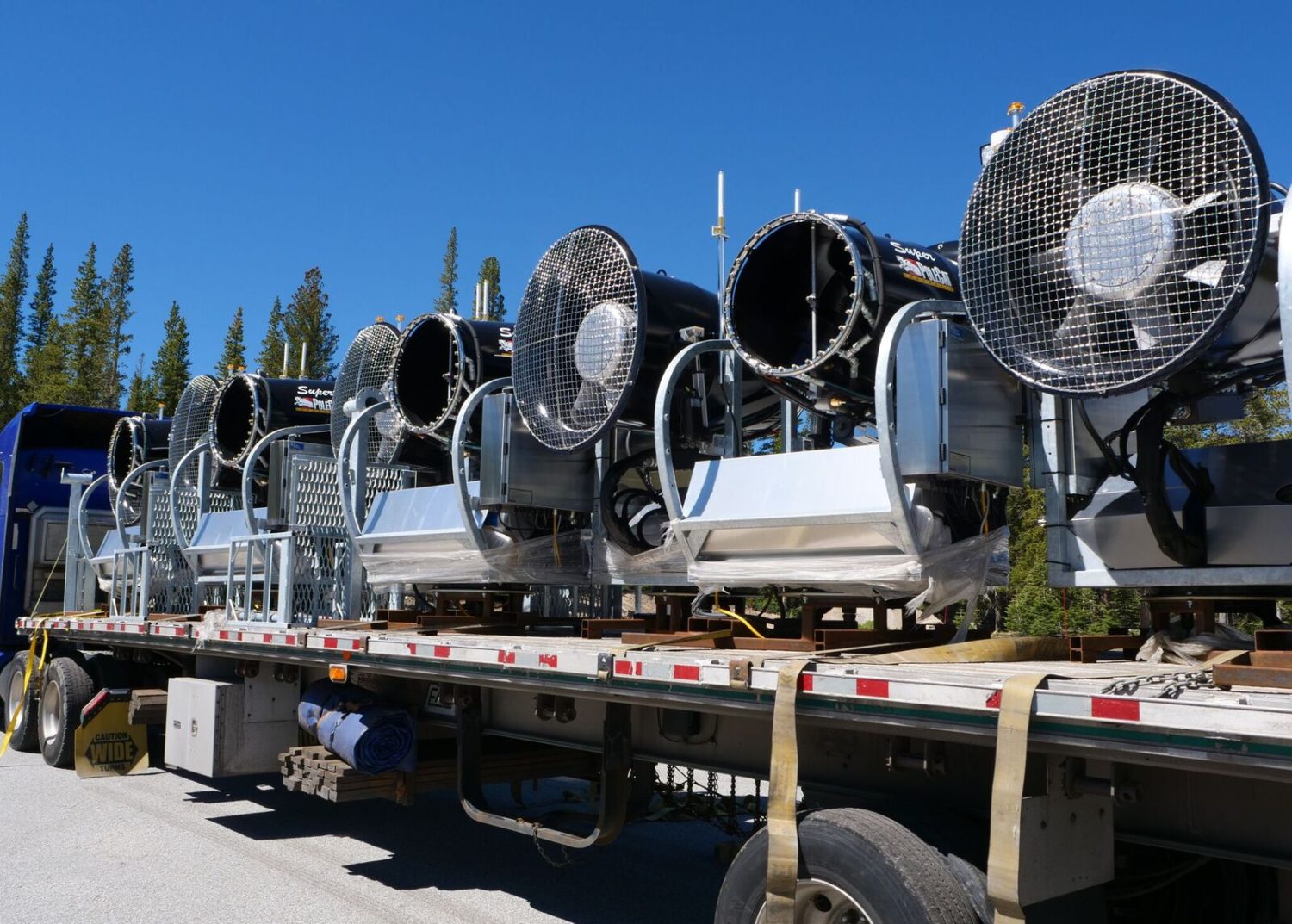 Mt. Rose Ski Tahoe wants to be the first basin resort to open every year and is projecting a Friday, Oct. 26, opening for the 2018-19 season, reports the Tahoe Daily Tribune.
The resort is in the midst of $2 million in capital projects this summer designed to improve mountain facilities, including adding 17 snowmaking towers to an already robust snowmaking system, to help ensure the mountain opens first. The last four snow towers are being currently installed in the Carson Bowl and all of the renovations should be completed by the end of September. For the last three years, Mt. Rose has enjoyed success opening near the end of October.
"We're always hoping for cool temps in October," said Mt. Rose marketing director Mike Pierce, who has held that position for over 20 years. "The moisture could hold off for a bit while the temperatures get cold. But fall can slip away and winter can come pretty quickly. We'll be ready."
This year's projects build on significant investments made over the past several years, including over $2 million last summer. Projects include improvements at the main lodge and parking areas and the new snow towers will be complemented by increased firepower via additional high capacity pumps. Facility improvements include parking lot upgrades (including a new staircase to lot 5), restroom remodels and new resort signage including four state-of-the-art LED lift signs.
The resort also is adding to its snow grooming fleet, bringing the latest, most efficient technology to the mountain.
Pierce said Mt. Rose wants to offer guests good value and enhance their overall experience. He added the improvements over the past several years to snowmaking systems, lift network and base facilities have helped the resort stay open for six months out of the year, a trend he wants to continue.
"We'd love to stay open into late spring and maybe even summer, but we'll see," Pierce said.
The resort also will be hiring from now until it is fully staffed. Online job applications open Sept. 1 and Pierce said the resort will also host several job fairs in the near future.