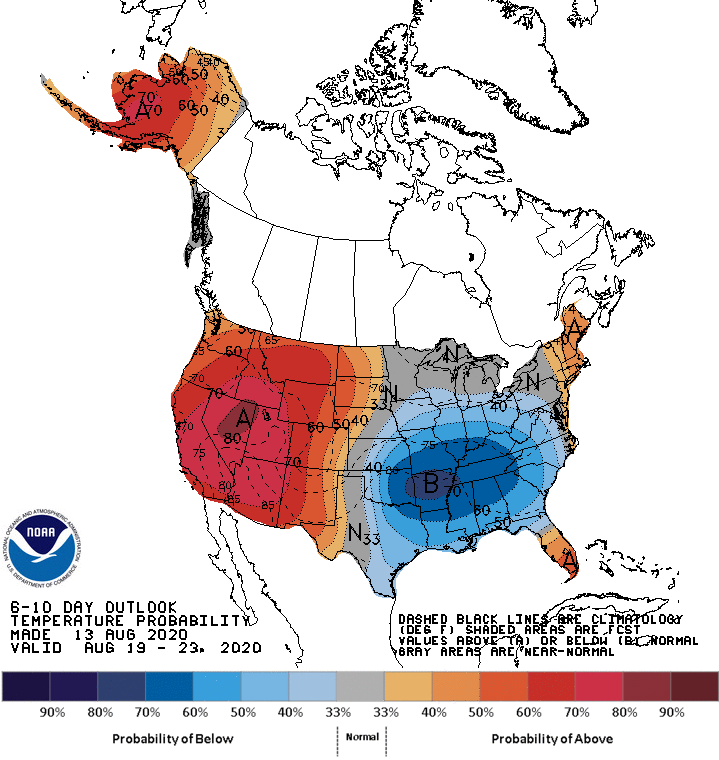 According to the NOAA forecast discussion, expect near- to- above normal temperatures over most of Alaska. The western half of the CONUS has an enhanced chance of above-normal temperatures. The greatest probabilities of above-normal temperatures are over the Great Basin. Lower probabilities of above-normal temperatures are highlighted for the Pacific Northwest. The intrusion of relatively cold Canadian air is forecast to lower temperatures across much of the eastern half of the CONUS during the period.
This favors below-normal temperatures for much of the eastern CONUS. Above-normal temperatures are favored over parts of New England as ridging is forecast to build toward the end of the period, as well as for the Florida peninsula, which is expected to remain south of the forecast surface front.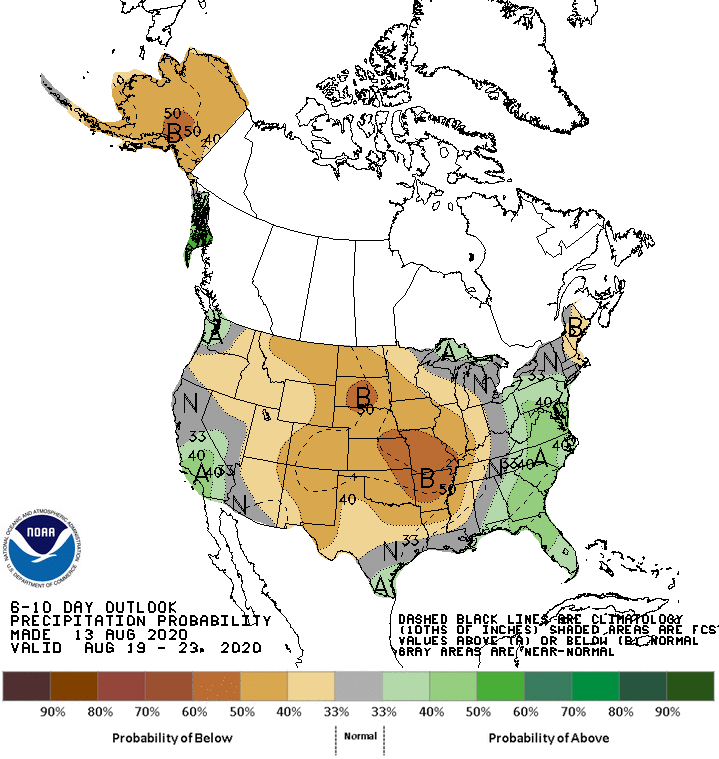 Below normal precipitation is favored for most of Alaska, although expect above-normal precipitation over the Alaska Panhandle and parts of the Pacific Northwest. Over the western CONUS, below-normal precipitation is favored from near the Continental Divide eastward through most of the Great Plains and parts of the Mississippi Valley and Northeast. Enhanced probabilities of above-normal precipitation are favored for southern California, as a shift in the mean surface high position and potential tropical activity in the eastern Pacific may promote increased moisture flow into the region. Enhanced rainfall increases the chances of above-normal precipitation for parts of Southern Texas, the Southeast, Mid-Atlantic coasts and the southern Northeast.