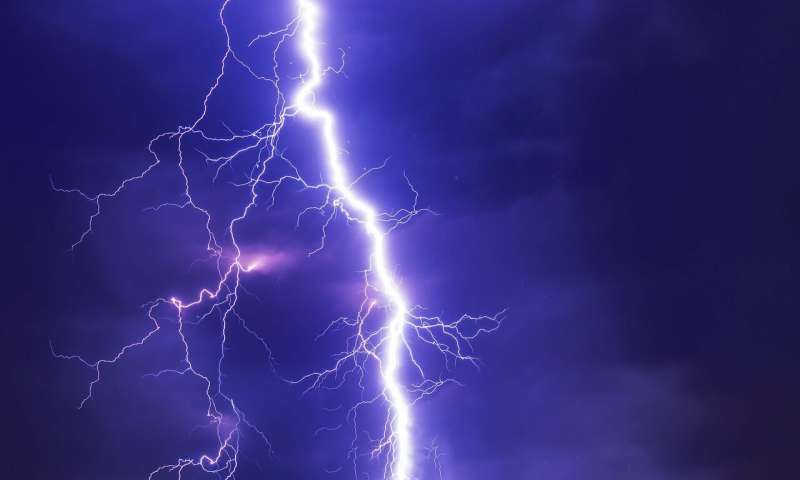 "…Lightning Detected Within 300 Miles of the North Pole…

A number of lightning strikes were recorded Saturday evening (Aug. 10th) within 300 miles of the North Pole. The lightning strikes occurred near 85°N and 126°E, which is about 700 miles north of the Lena River Delta in Siberia. This lightning was detected by Vaisala's GLD lightning detection network." – NOAA Fairbanks AK, yesterday
NOAA detected lightning strikes within 300-miles of the north pole at 85º north latitude between 4pm & 6pm AKDT on Saturday, August 10th, 2019.
"It's uncertain how many lightning strikes in history have occurred as far north as Saturday's event, but based on the worldwide lightning climatology map shown below, they are hardly seen in that region of the Arctic."  – Weather.com
Lighting in the polar regions is extremely rare.
THIS IS ONE OF THE FURTHEST 
NORTH LIGHTNING STRIKES IN ALASKA FORECASTER MEMORY." - NOAA, yesterday
About 70% of lightning strikes occur within Earth tropical regions with The Democratic Republic of the Congo seeing more lightning strikes than anywhere else on Earth.
In the USA, Florida sees the most lightning strikes.
Saturday's lightning strikes near the North Pole were mostly likely from elevated thunderstorms which develop when there is a layer of unstable air in the middle portion of the atmosphere. That's in contrast to how most thunderstorms in the middle latitudes form in summer with the sun's heating of the earth's surface making the atmosphere grow unstable at lower altitudes. – Weather.com