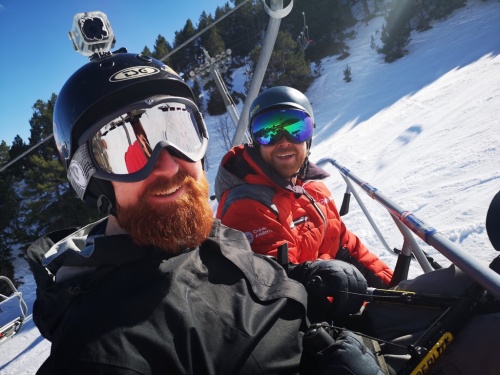 Much like the rest of us who enjoy skiing and snowboarding, Oliver Vaughan-Jones has always been driven and determined to spend as much time as possible sliding around on snow in the Mountains.  Vaughan-Jones, 34, now a resident of Llandyssil, Cardiganshire, Wales, spent his younger years doing just that in and around Chamonix, France where he lived at the time.  According to Oliver, in a recent article written by PlanetSki, he stated, "Although I enjoyed the park and enjoyed the high speed, I was mostly a bit of a 'powder hound' regularly trekking the backcountry around Chamonix where I worked."  He later added, "Also I miss instructing.  I qualified as a snowboard instructor in 2007 during a season in Quebec and started racing slalom also whilst at Uni."
In 2008 Oliver's heart and soul grew ever stronger, however not by choice but rather in the form of answering to his greatest challenge.  That year, Vaughan-Jones was diagnosed with a neurological disease called Myalgic Encephalomyelitis, or ME.  According to the Center for Disease Control and Prevention, ME is more commonly known as chronic fatigue syndrome.  Patients may notice its effects on their sleep patterns, the stress it places on the brain to complete simple tasks such as reading or writing, and it cannot be relieved by simply just catching up on rest.  Just 5 years after his diagnosis, Oliver was usually restricted to his bed and wheelchair almost all of the time.
After having an opportunity to ride a sit-ski in Andora last year, Oliver not only realized how much he longed to get out on the snow more often but also how expensive it could be to rent or buy the equipment for himself.  Coming from a background as an artist and an engineer, Vaughan-Jones decided that he would attempt to build a sit-ski of his own.  He hopes that he will come up with something more affordable and lighter than current designs.  He mentions on his GoFundMe page, "Imagine an adaptive ski company built from a bedside by a disabled person!"  Oliver hopes that one day his design will allow himself and countless others more of an opportunity to get out and ride in the mountains.  If you can also feel the stoke surrounding Mr. Vaughan-Jones, please feel free to help him attain his goal.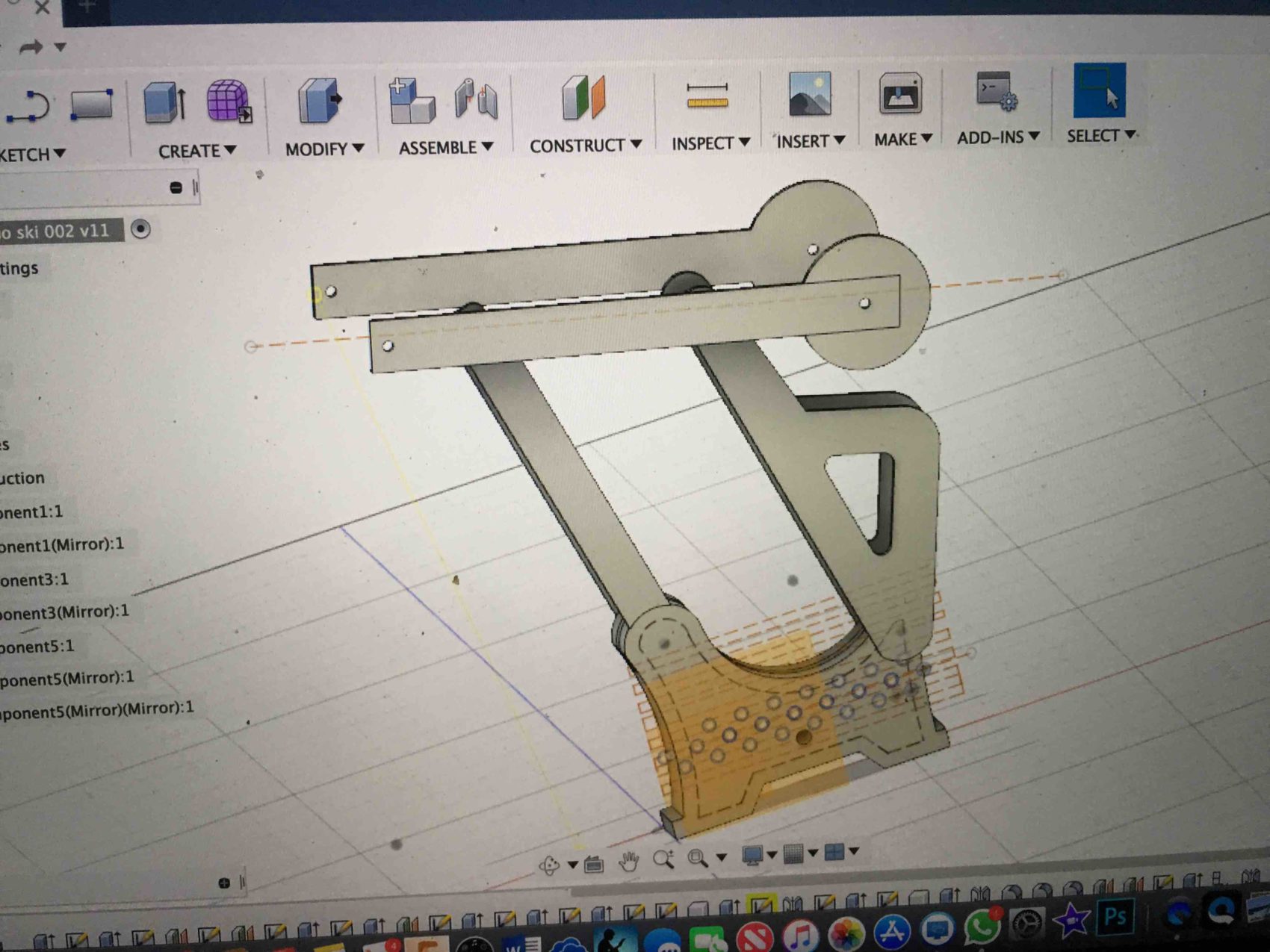 Oliver Vaughan-Jones also tries to get out and enjoy life every chance he gets and finds relief from the symptoms of his disease by creating art.   After reading an article posted by The Shrewsbury and Telford Hospital last March, I found that Oliver was selected to work alongside artist Luke Kite after the owner of The British Ironworks Center, Clive Knowles liked his ideas for a commemorative sculpture.  The Sculpture will be built in celebration of the 70th anniversary of the National Health Service, which Oliver has relied on a lot while coping with his disease.  Clive said of Oliver,
"It was incredibly inspiring to read all the different suggestions but we all felt the hairs on the back of our necks stand to attention as we read through Oliver's blueprints. He is obviously an extremely talented young man who has fallen on hard times through illness but the determination he has shown to submit a full portfolio of fabulous drawing only goes to emphasize how important projects like this are to people who really care about our NHS."
Oliver's drive and determination are staggering.  If all of us could learn to be better each and every day like Mr. Vaughan-Jones, the world would simply be a better place.  Don't forget to stop by his GoFundMe page and help him achieve his goal if you are able or feel inspired to do so.  Let's all try to be a little more like Oliver!