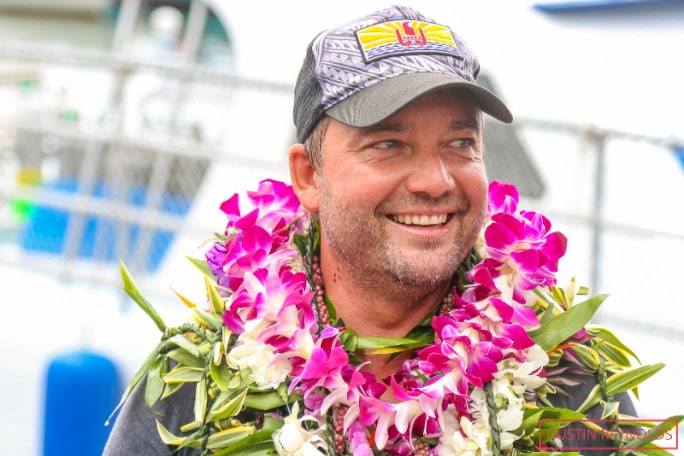 December 4, 2021, marked a very important day in Dustin Reynold's life. He had just completed his first solo sailing trip around the world.
However, this wasn't any normal sailing trip (as if there is such one). Instead, Reynolds (the self-proclaimed "one-arm sailor") completed the miraculous feat as a double amputee (left arm and left leg), and in doing so, set a new World Record. Originally planned for five years, the adventure ended up taking more than seven years because of COVID restrictions and other complications. According to Reynolds, however, this journey began much earlier, on October 18, 2008, to be exact.
On that fateful day, Dustin Reynolds was hit on his motorcycle by a drunk driver, and his life was changed forever. His injuries were devastating and included a broken spleen, punctured lungs, a fractured scapula as well as permanent disabilities from losing his left arm and leg.
As difficult as this period must have been for him, his misfortune was not over. His life had been saved, but his medical bills now exceeded $440,000. Unable to pay, Reynolds filed for bankruptcy.
He emerged from the bankruptcy with just an old fishing boat and his carpet cleaning business as he looked ahead at his bleak future. Struggling to find purpose in his life, and now financially destitute, Reynolds felt hopeless. He didn't know what his next step would be… until he stumbled across a website featuring around-the-world sailing records.
When he discovered that a double amputee was not on the list he knew at that exact moment that he had found his calling. He decided he would be the first one to do so and he never looked back.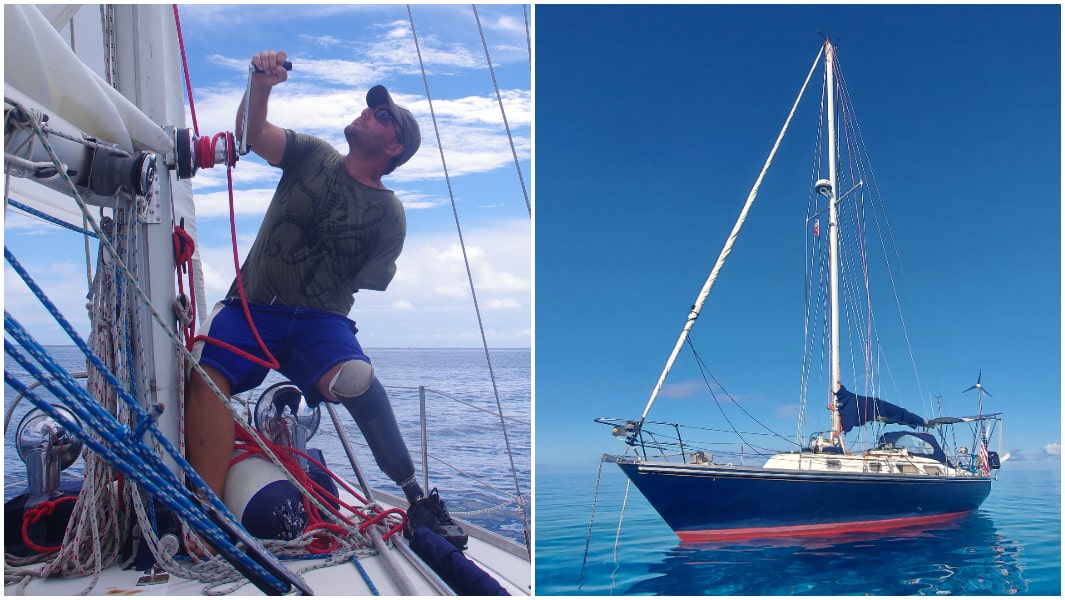 Selling his fishing boat for a 45-year-old run-down sailboat, Reynolds began his adventure. He spent the next year fixing it up himself. He also used books and YouTube videos to teach himself how to sail. Prior to this, Reynold's longest ocean voyage was a single overnight with a friend. Yet after a short test trip around the Hawaiian Islands in his newly renovated boat, he declared himself ready.
Reynolds' global adventure began on June 14, 2014, and finished on December 4, 2021, in his home state of Hawaii. He visited 36 different locations and spent more than seven years in the process.
Reynolds' trip included stops in:
Kailua Kona, Hawaii, USA
Palmyra, Northern Line Islands
Tabuaeran/Fanning Island, Kiribati
American Samoa
Tonga
Fiji
Vanuatu
Soloman Islands
Luisade Islands
Papua New Guinea
Thursday Island/Darwin, Australia
Indonesia
Malaysia
Thailand
Andaman Islands, India
Sri Lanka
Chagos Islands
Madagascar
Mozambique
Richards Bay/Durban/Port Elizabeth/Cape Town, South Africa
St. Helena
Ascension Island
Grenada
St. Vincent
St. Lucia
Martinique
Dominica
Guadeloupe
Antigua
British Virgin Islands
U.S. Virgin Islands
Rhode Island/New York/North Carolina, USA
Bahamas
San Andrés, Colombia
Panama Canal
Galápagos Islands, Ecuador
Marquesas Islands
French Polynesia
Kailua Kona, Hawaii, USA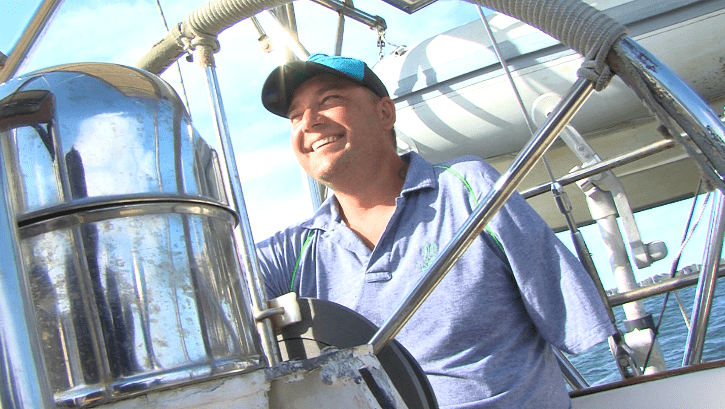 It's no small feat to sail solo, let alone as a double amputee sailor. "There are tons of challenges in doing everything with one hand and fatigue doing everything alone," admits Reynolds. In this particular context, the smallest of details come into play and can create major havoc for amputee sailors. Reynolds quickly learned how to adjust to these difficulties. For instance, he discovered how to use his teeth instead of a second hand to help raise the sail. But that wasn't his only problem nor his greatest fear. He goes on to share, "My biggest worry (at sea) would be falling overboard. There is nobody to come back for me."
Reynolds slept nights in the main cabin staying close by his sails and within earshot of the alarms. He only used the internet on land to stay connected with friends and collected weather forecasts with his Garmin inReach.
His longest time was actually spent on land with a 10-month stay in Indonesia. He endured several tough periods at sea as well. During one such period, he spent a total of 24 days at sea, nearly stranded along a 900-mile break between Bali and Mentawai because of little winds and a failed motor. Crowdfunding was crucial to his success and an idea he began while in Thailand near the beginning of his trip. Crowdfunding helped secure resources for him to make necessary repairs and maintain his boat in fully operational condition.
When asked about the highlights of his trip, Reynolds said he enjoyed the solitude and disconnecting while at sea. One of his most memorable moments involved an ocean swim as Reynolds recalls, "My most unique encounter was with a juvenile whale shark that swam right up to my boat about 250 miles southwest of Mentawai. I had been becalmed for nearly a week and jumped in and swam with him for about 45 minutes."
During his life-changing voyage, Reynolds seemed to be constantly facing insurmountable odds, yet always found a way to stay positive. And that was what he believed led him to a new path in life. Reynolds offers a glimpse of his pervasive optimism when he says, "I lost my arm, my leg, and was financially ruined… But somehow, that led me to a grand adventure."
Congratulations to you, Mr. Reynolds!! You're right. It absolutely did!!