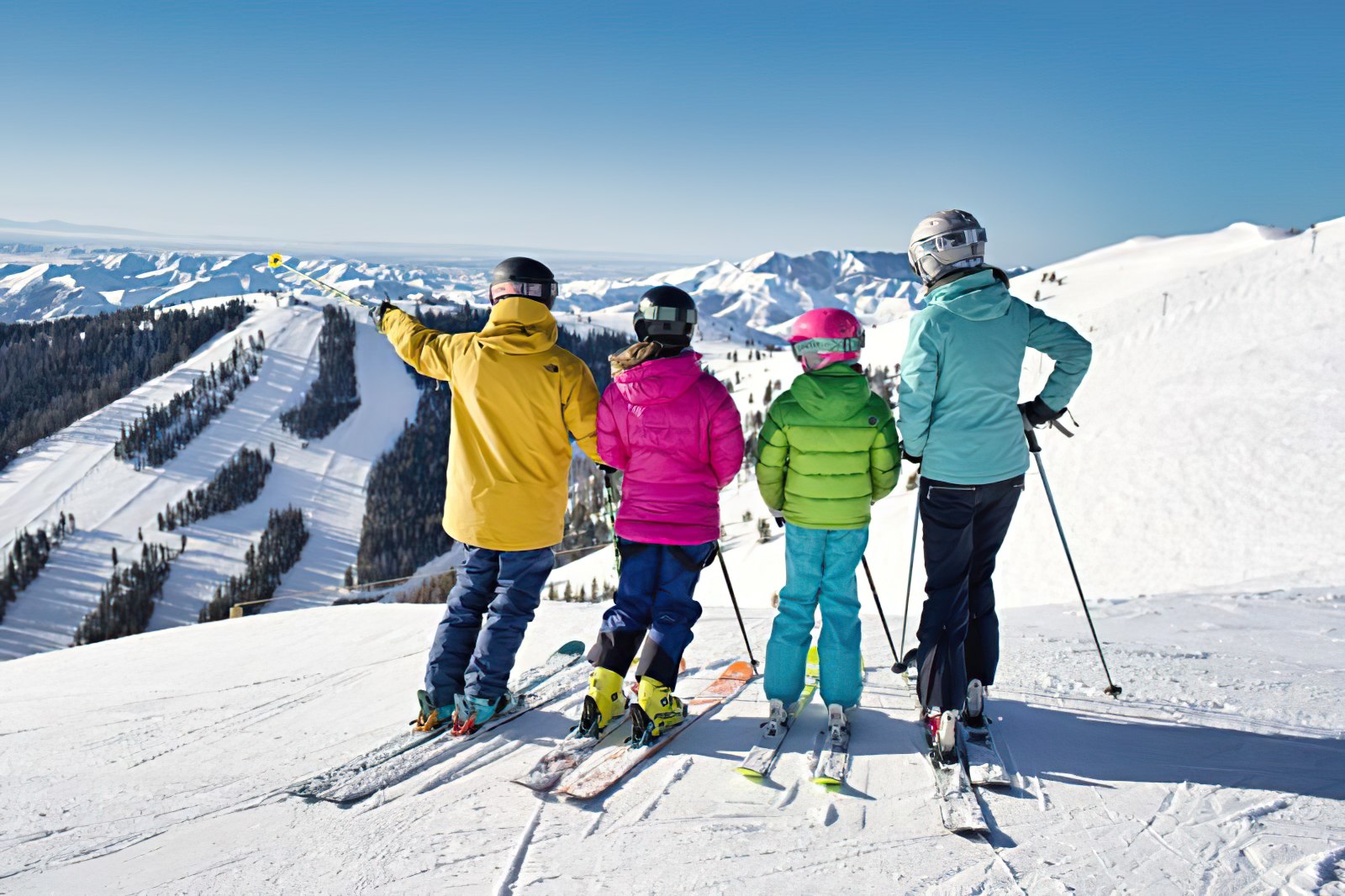 This article was written by Marian Krogh
The question on many of our reader's minds: Should I book a ski vacation this winter?
We caught up with one of the industry's top instructors, Marian Krogh, a long-time instructor for Aspen Snowmass, to get some tips for the season ahead. Here's what she had to say:
First of all yes—book that ski vacation.
All resorts are planning on opening this winter and there will be snow on the mountains. Skiing is an important part of many people's family traditions; it connects them and gives them joy. Skiing in itself is socially distant and wearing a buff or other face-covering is easy. There's been a lot of anxiety this year and spending time outside, breathing fresh mountain air, and hearing the swish of your skis removes much of that anxiety. The giggles we spontaneously create from face shots or unexpected jumps, or the warmth we feel in our hearts watching a 3-year-old turn independently are sure to lower the stress levels and bring some much-needed smiles to our faces this winter. Follow these suggestions, plan carefully, be organized and you, other guests, and resort staff can have a safe and fun COVID-19 winter.
Book in advance
I'd for sure recommend booking ahead. Many people seem to be waiting to assess the situation further and book a last-minute vacation. I would definitely not recommend that. If ski areas are going to start limiting numbers each day priority will likely go to those who booked the earliest or those who have season passes. Most areas have by now announced their day ticket prices, plans, and policies for this winter. AspenSnowmass has just released their day pass prices and policies; they currently are not planning on limiting numbers but purchasing tickets now provides priority access should capacity limitations become necessary. Vail's online reservation system opens November 6th for pass holders. Book early. Spots will fill up.
Ski in the low season
Everyone loves their traditional winter or spring break ski vacations, but these weeks are always the busiest and therefore likely to see the most crowds and the most restrictions. January, particularly in Colorado is often booked with Australians and other international guests while Americans tend to stay at home. Hopefully this January we will see more Americans heading to the slopes. With many adults working from home and many children also doing online school it's the perfect opportunity to ski outside of the holiday weeks. To maximize your chances of having quiet slopes plan to ski in January or other low season weeks. Great times to ski this year (and any year) are early December, late January, and the first week of February. The last week of February and the first week of March and April.
Book Ski In/out accommodation
The best part about having ski-in/out lodging? You can ski home for lunch! Restaurants and on-mountain dining at every mountain across the country will have limited occupancy this winter. Many mountains are planning on having tents and heated outdoor dining to expand seating areas but chances of them still being colder and closer to others than skiers comfort levels are high. Stay in a condo so you're able to cook and eat at home. Many guests love the fine dining that resort towns offer but this might be the year to work on your own culinary skills and stock up on hot chocolate at your condo so you can spend warm-up breaks, lunch, and dinner at home.
Stay for at least a week
The less traffic there is in and out of a mountain town the better for everyone in town and for the quality and safety of your vacation. Come and enjoy the mountains for at least a full week even if that means not skiing every day. Enjoy an alternative outdoor activity or simply a day in your condo by the fire. Personally, I know instructors who are only accepting bookings for at least a week with guests because they don't want to be working with different guests every day. This is for both their own safety and that of their guests. Skiing is so fun! Why not stay for a few more days and have even more fun?
Book private lessons
Book those lessons now too! As soon as you know your dates, book your instructor. Ski schools will sell out sooner this year than ever before. Taking lessons with a private instructor is always a great way to guarantee a successful vacation but this year local knowledge of uncrowded spaces will be even more valuable. Plus again, if resorts have to limit occupancy, those with lessons booked will likely get priority. Many ski areas are limiting group lessons to be small groups of five or less only. This also means spots and instructor availability will be limited to an even greater extent.
Order everything in advance
Once you've got your passes and lessons sorted get everything else booked early too. Getting your rentals sorted ahead of time can save you a lot of time and stress, especially this year. Rental shops are always busy at 8.30 in the morning with lines out the door. This winter those lines might be out the door and around the corner. Booking your rental gear in advance and then picking it up in the afternoon or evening will ensure a smoother, faster and safer process. Most ski areas have businesses that will bring ski gear to your lodging too. Schedule a time now and stress less when you arrive. Another service offered in most ski towns is grocery delivery. Plan your meals ahead and order your groceries so that when you arrive your fridge and pantry are already stocked, and you'll have to make one less trip to town.
Drive if you can
A lot of uncertainty remains around the ability to prevent spread in airports and on airplanes. There's a lot of people from a lot of different places moving closely to one another. If you can, add an extra day on either end to drive to your favorite resort instead of flying. It's likely healthier for you and it's definitely healthier for the environment! If your favorite ski destination is outside of driving distance, consider visiting a new ski area closer to home.
We all want to be smiling under our face masks as we ski (hopefully) a lot of powder this winter. If we plan a bit more in advance and are responsible for skiers and visitors we'll be making turns until April. Let's make sure that happens.
Marian Krogh is a ski and snowboard instructor for Aspen Snowmass. She is a level 3 certified PSIA instructor and one of Aspen's most highly requested pros.