Brought to you by Grand Targhee
On the wonderful west side of Teton Pass testament to true ski spirit blossoms, and they call it Targhee Vibe.
As family oriented as it is free-wheelin' the Vibe is that genuine, colorful experience which got us skiing in the first place. And it's very much native to Grand Targhee Resort.
For half a century the resort has safe guarded its unique mountain spirit, as have the locals who call Teton Valley home.  Overtime, the laid-back atmosphere, friendly skiers, and shared love for deep snow and mountain has become the soul of this Teton escape. Family-friendly terrain and free S'mores in the plaza on Friday's pair well with the local mountain feel and make for an easy family retreat. Known by many as the Targhee Vibe, and its carefree, down to earth energy is beautifully uncanny.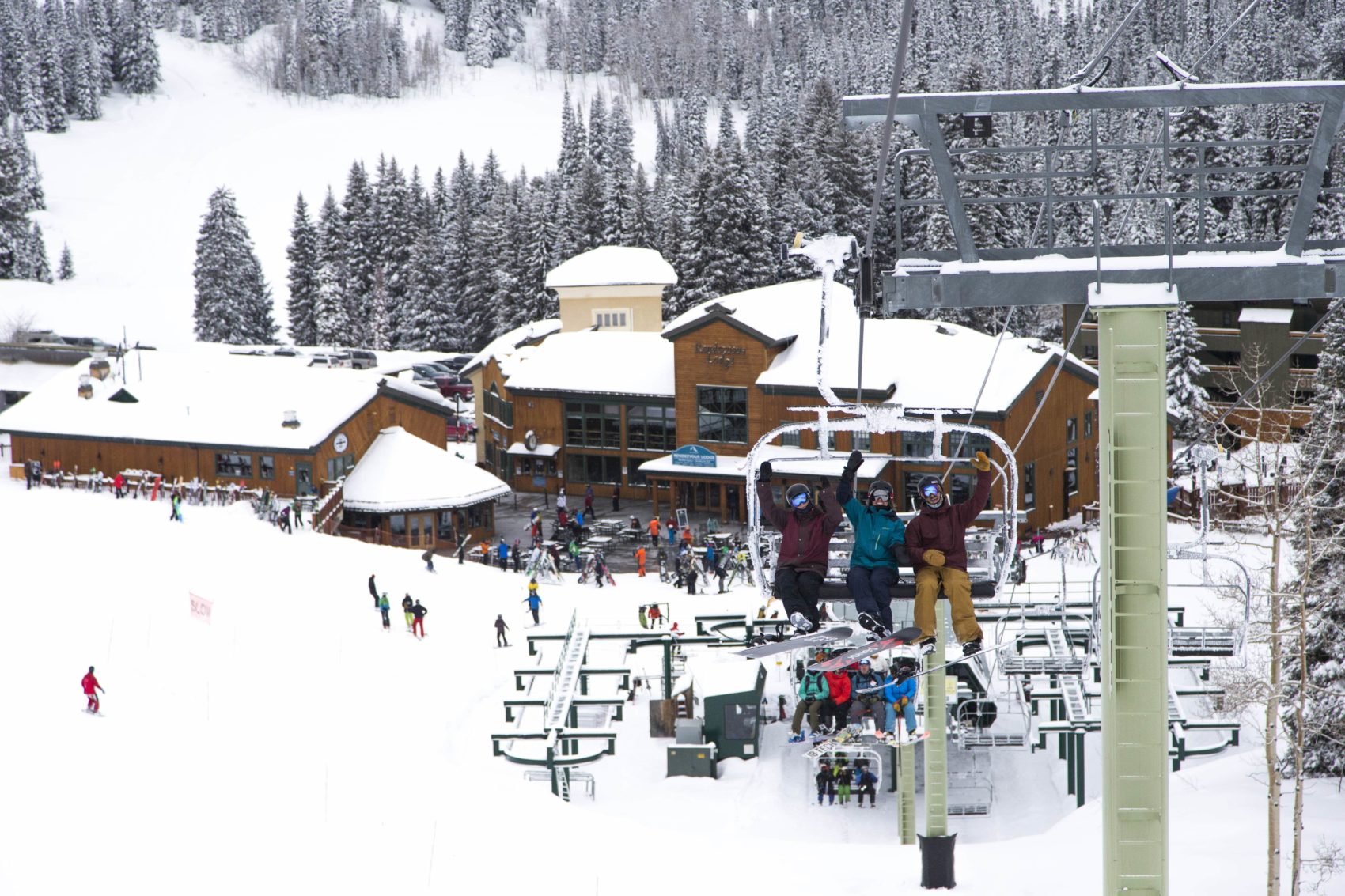 "I don't make plans to ski with friends, I simply head up the mountain and walk up to the plaza," explained snow reporter, Emily. "Within minutes, I'll have found a group of buddies to ski with or have met a visitor who shares my stoke and could use a guide. That's the Targhee Vibe".
People and Powder Snow set the Vibe apart. Set amidst the stunning solitude of the Tetons Mountains, it cultivates an outdoor orientation that welcomes originality. And when it comes to slashing downhill turns, it's tough to beat Targhee's snowpack…or hospitality.
It may be a 'no frills' kind of place, but that's what makes it so special. Those sporting the Targhee Vibe are known to be more focused on fluffy powder, chair ride laughs, and beers with friends around the fire rather than the gear they're rocking. Basically it comes down to tradition, in wild country, where family, fun, and respect intertwine.
Targhee Vibe takes up the torch of free spirit and carries it from the summit to fireside, and every steep, deep line in-between.
"Escape the crowds," Wiley said. "Get back to the way skiing and snowboarding were meant to be experienced at Grand Targhee Resort."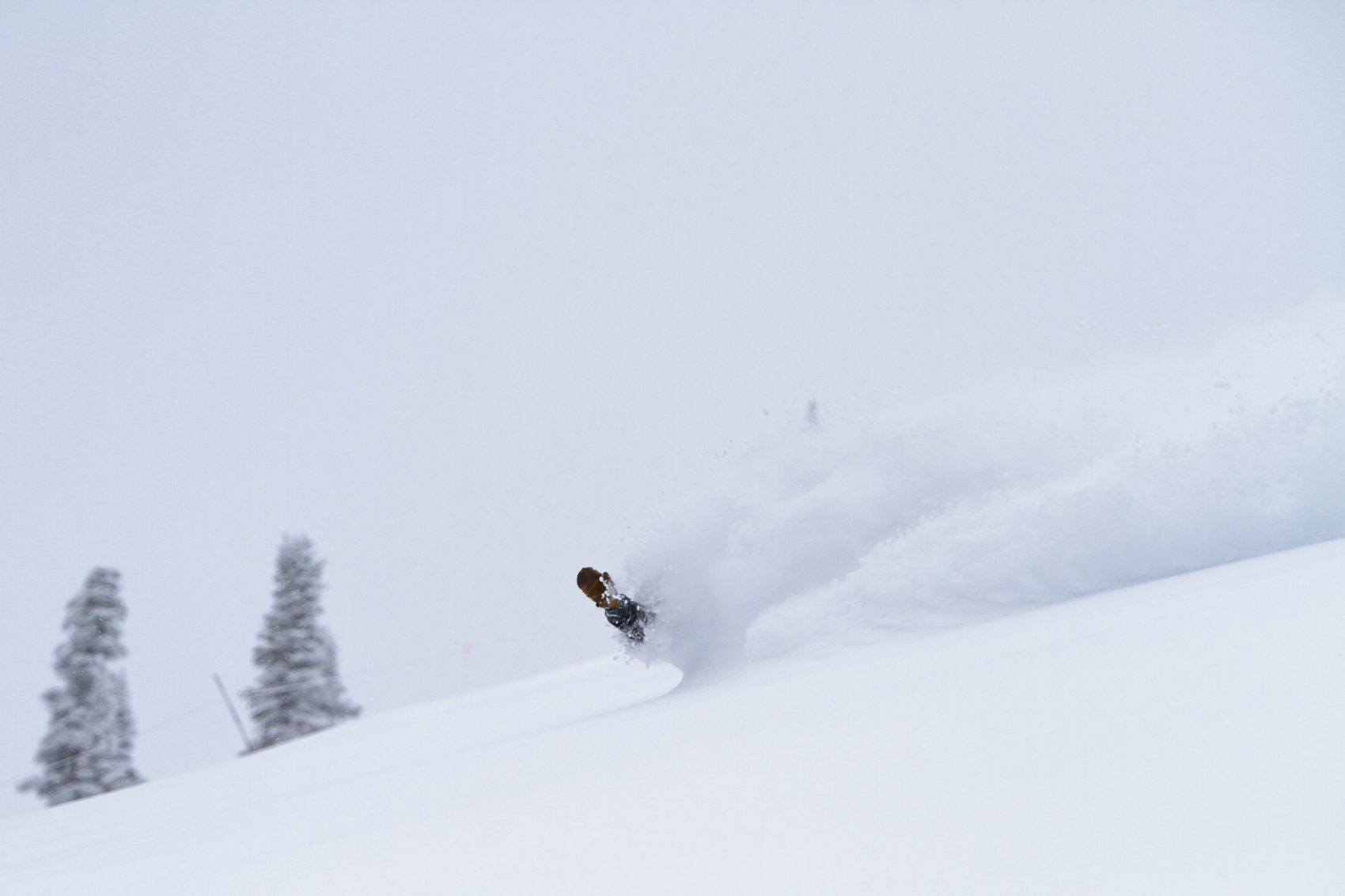 The space of the place, not to mention its solitude, lets the quality of the snow rise to attention all the more. The white stuff is deep, it's clean, and it builds-builds-builds. That old joke about rocking a snorkel actually blurs to quasi-necessity. And the good times keep rockin' after ski-hours with live music to be enjoyed with a warm and welcoming mountain community.
On piste or off, handshakes are full, smiles warm and even the most passing pleasantry is still underscored by genuine interest. The Vibe keeps alive a feeling of personability, of being home among warm friends—a sensation at times easily lost at far larger ski installations. It's in the assurance that the Lifty knows you by name, the barman remembers your bevy or that the kids are learning to ski as the tradition of mountain spirit would have it be taught.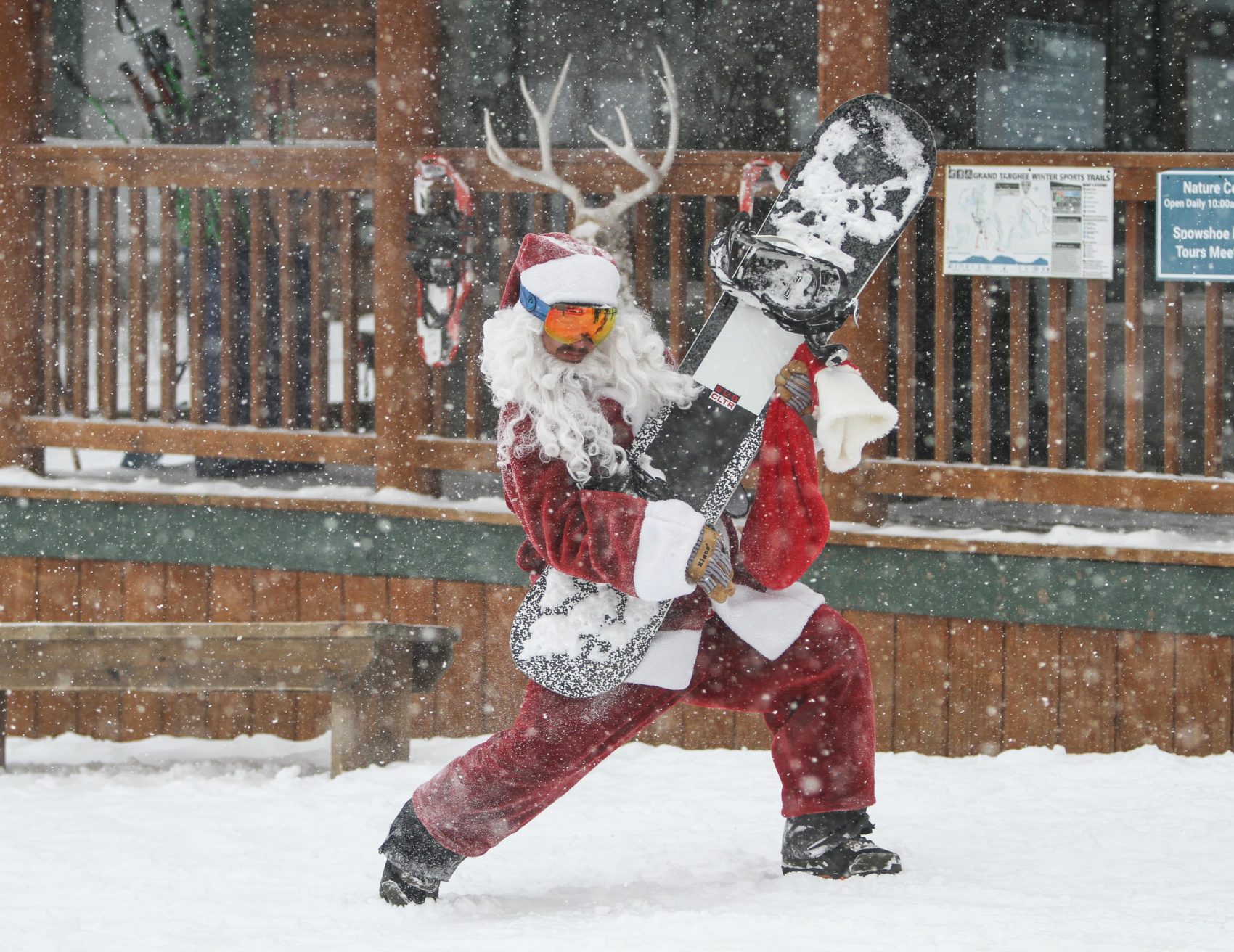 Whether Nordic skiing, cat skiing, climbing, tubing, touring or playing air guitar, when it comes the Tetons' grand resort comradery, character and stellar powder can be expected.
Now, combine all that with 2,600 acres, 2,200 vertical feet of terrain, over 500 inches of average snowfall a season, plus views of the Grand Teton, and a back of the mind dream of Grand Targhee becomes reality. Sound too good to be true? Take a trip to this magical place and you'll be feeling the vibe in no time. There is no way that the community's kindness, love for the mountains, pure joy of winter, and its Targhee Vibe won't rub off on you.