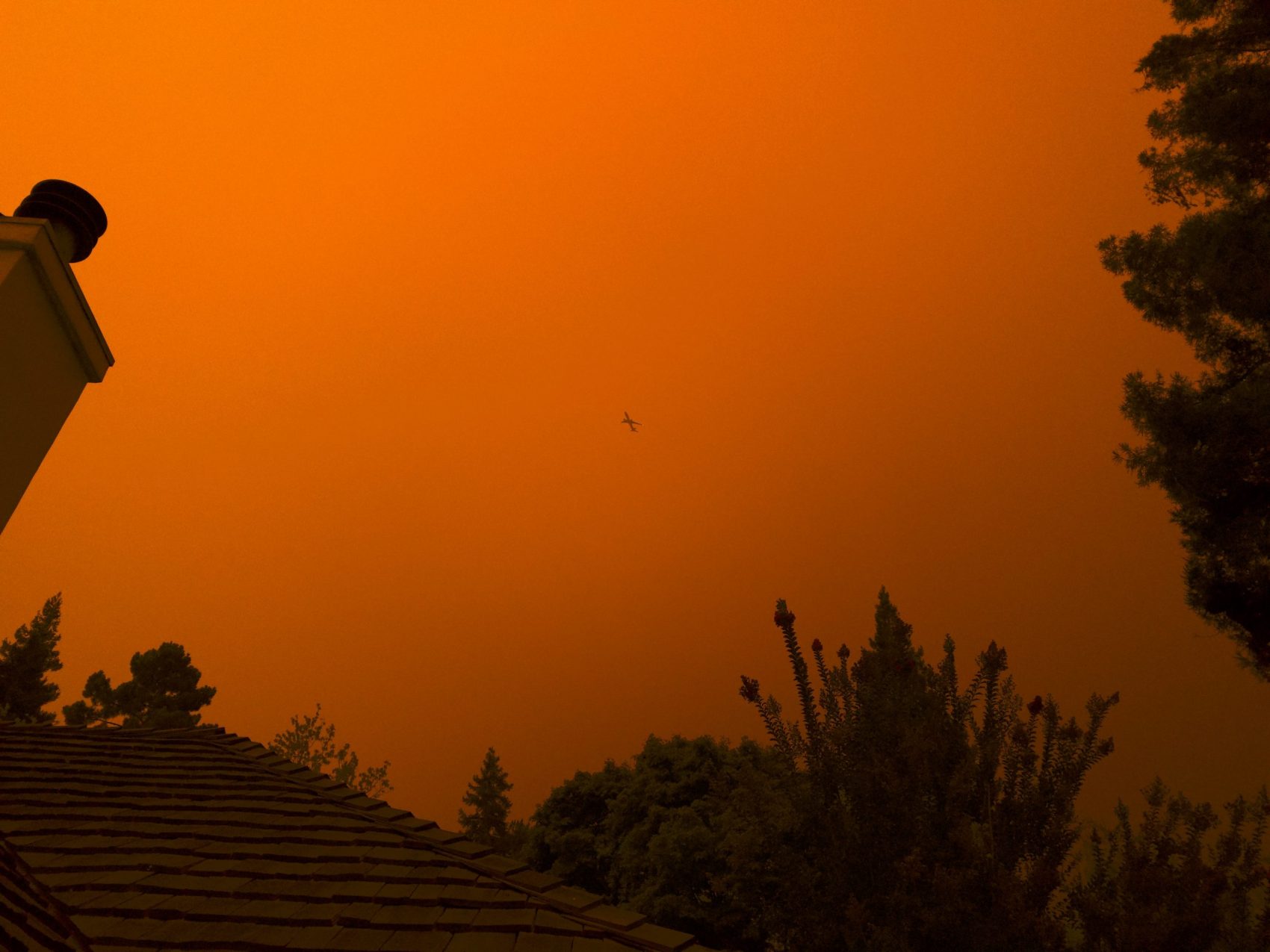 Note: all photos in this article are during total daytime and are completely unedited and true tone
I woke up this morning at 8 am for my first online class of the day only to be greeted by darkness in my room. I opened my curtains only to be greeted by a smoke-induced hellscape. I had to do some reality checks to make sure I wasn't on Mars.
I looked at some webcams all across the SF Bay Area only to find the same thing. Smoke had settled high up in the atmosphere due to a marine layer, casting the area in deep orange light.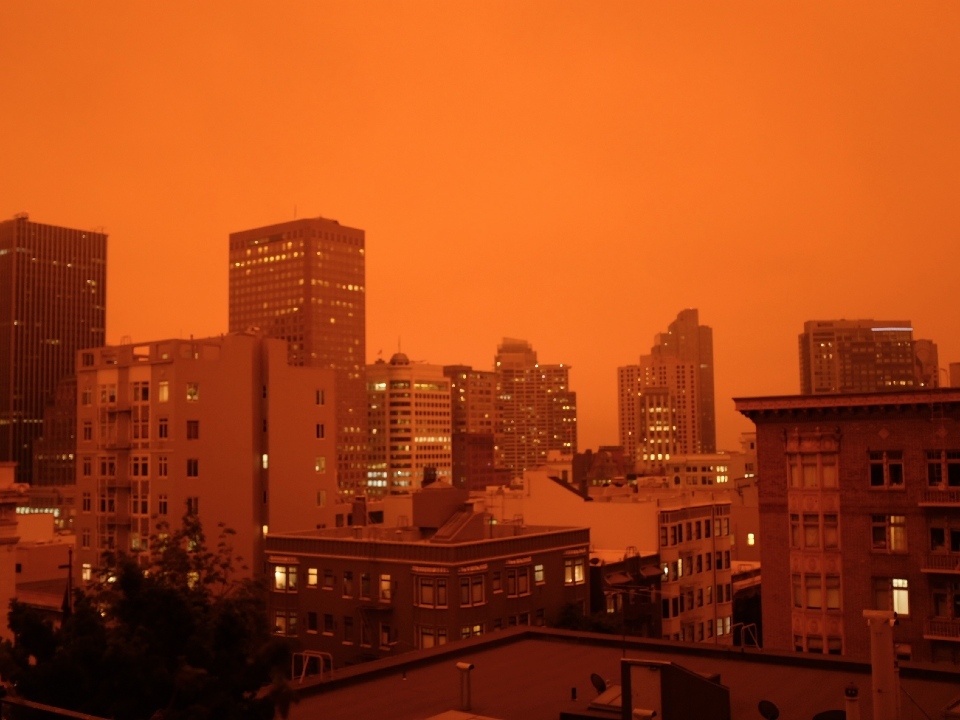 Interestingly enough, the air doesn't actually smell like smoke. The air quality is not super bad. Here on the Penninsula of the Bay Area, the air quality has been in the 100-150 range. Not good, per se, but not as bad as it has been over the last 3 weeks that California has been choked by smoke.
The Bay Area is trapped by smoke from 16 primary fires to the north, east, and south. Low wind conditions make experts say these apocalyptic conditions may last for several days. Parts of California and Oregon may clear sooner.
Photo tour: