Brought to you by 10 Barrel Brewing
Report from Thursday, February 18, 2021
A couple laps on Powder Mountain's cat will make just about anyone happy. 
Especially on deep days like this one. 
First thing first today we took the Lightning Ridge snowcat up the hill, skied a wide-open, thigh-deep bowl down towards Timberline, took the chair up, and dashed right back to the cat for seconds. 
The snow was classic Utah stuff: Light, dry, fluffy, thigh-deep or more—you know, the kind of pow that has you showing up late for work, pissing off your girlfriend, and telling your friends you can all go grab a beer or head back to the car after just 'one more lap.'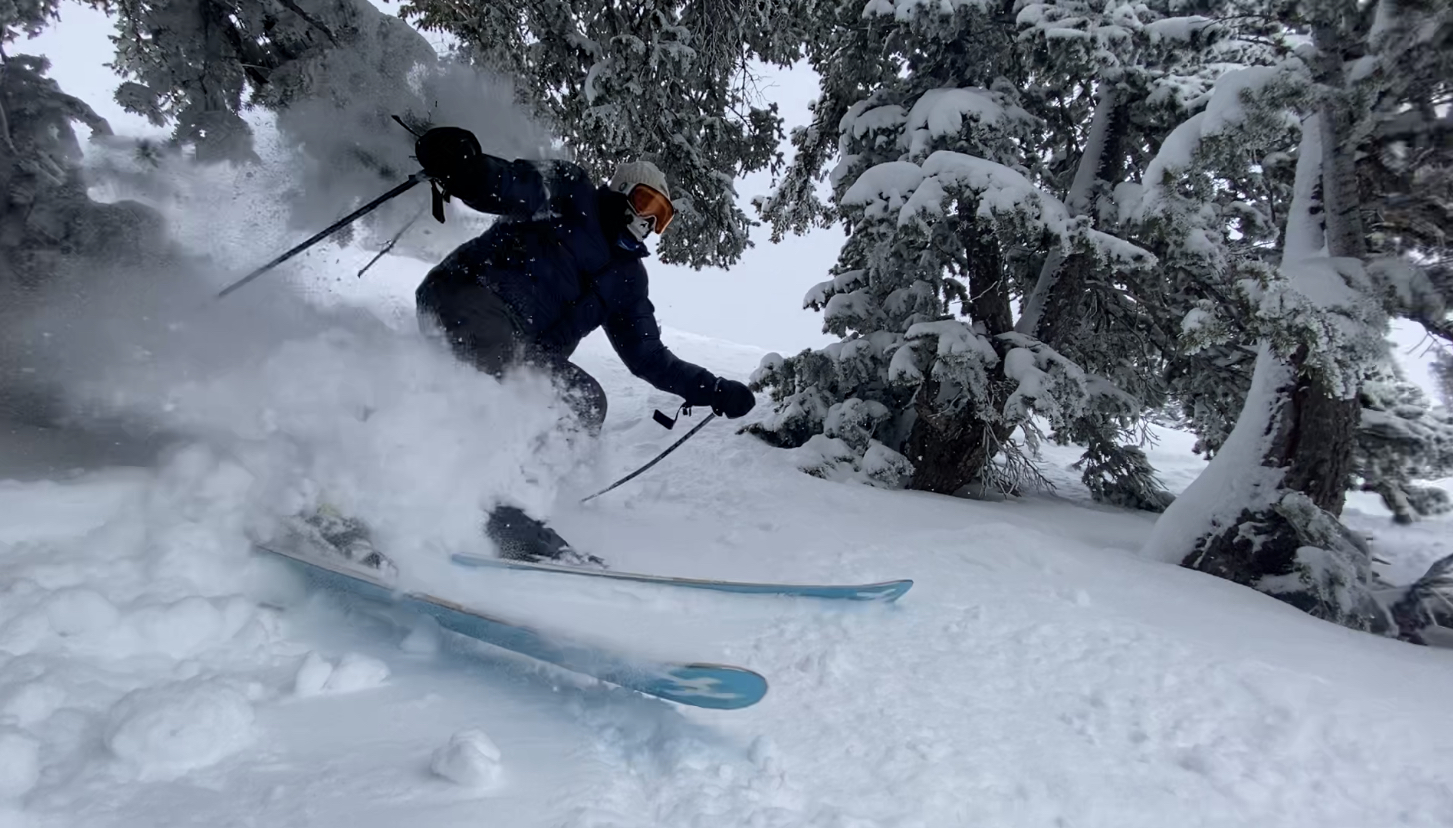 Run two on the cat was more fruitful than the first because we found an exceptionally playful, long chute filled with deep snow and dotted with perfect little cliffs to jump off of without having to sacrifice any speed or flow.
Right as I dropped into the couloir, the clouds let up and a little sunshine cut its way through to shine upon my line. 
The snow was super. 
We were slashing and laughing and hucking and laughing some more. 
Towards the bottom of Lightning Ridge, I found turns that were completely untouched and had me feeling like I was somewhere in the backcountry when I was actually only a few hundred yards away from the chair. 
We took a lap off Paradise in the trees afterward and skied some pow-stashes.
Although, I'm not entirely sure you could really call them stashes because even though hardly anyone had been skiing them at all, they certainly weren't hiding. 
Then we went exploring.
Two lifts and a lot of green-trail traversing later and we were on top of Sanctuary: an incredible tree skiing zone with a backcountry-feel that not a lot of people make the pilgrimage out to, or at least so it seems.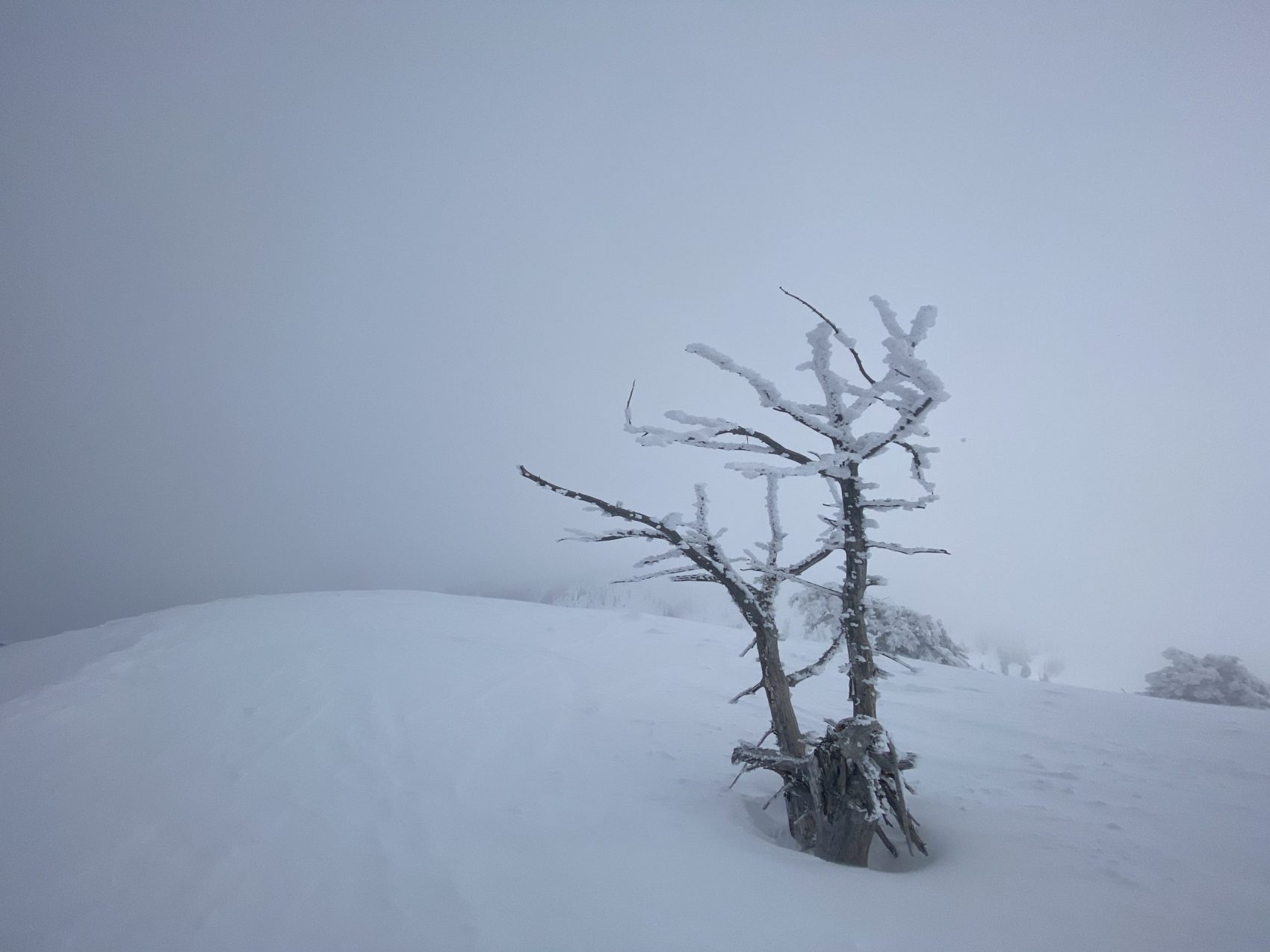 It was deep and totally absent of tracks.
We were full of stoke.
On days like today when the road to Alta and Snowbird are closed due to extreme avalanche conditions, you can never go wrong with Pow Mow.
Hell, you never really can go wrong here. 
Snow Numbers

Forecast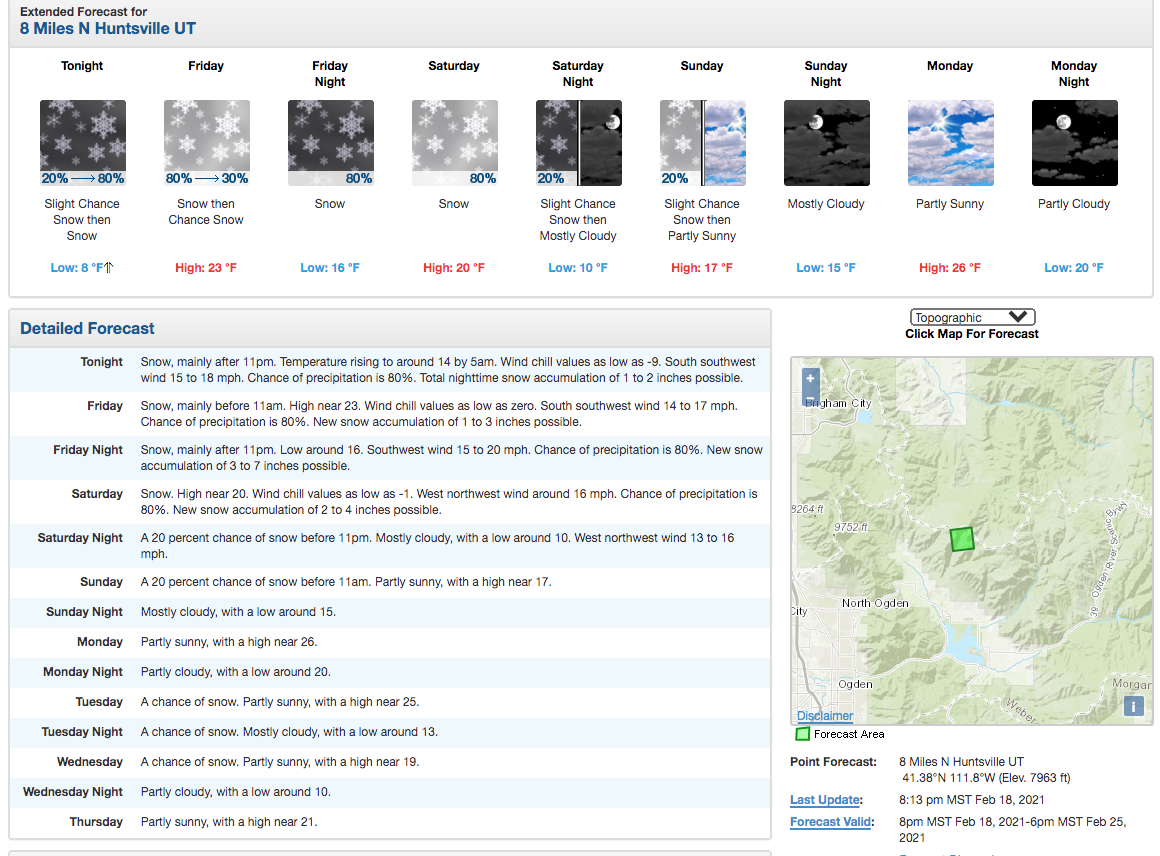 Photos