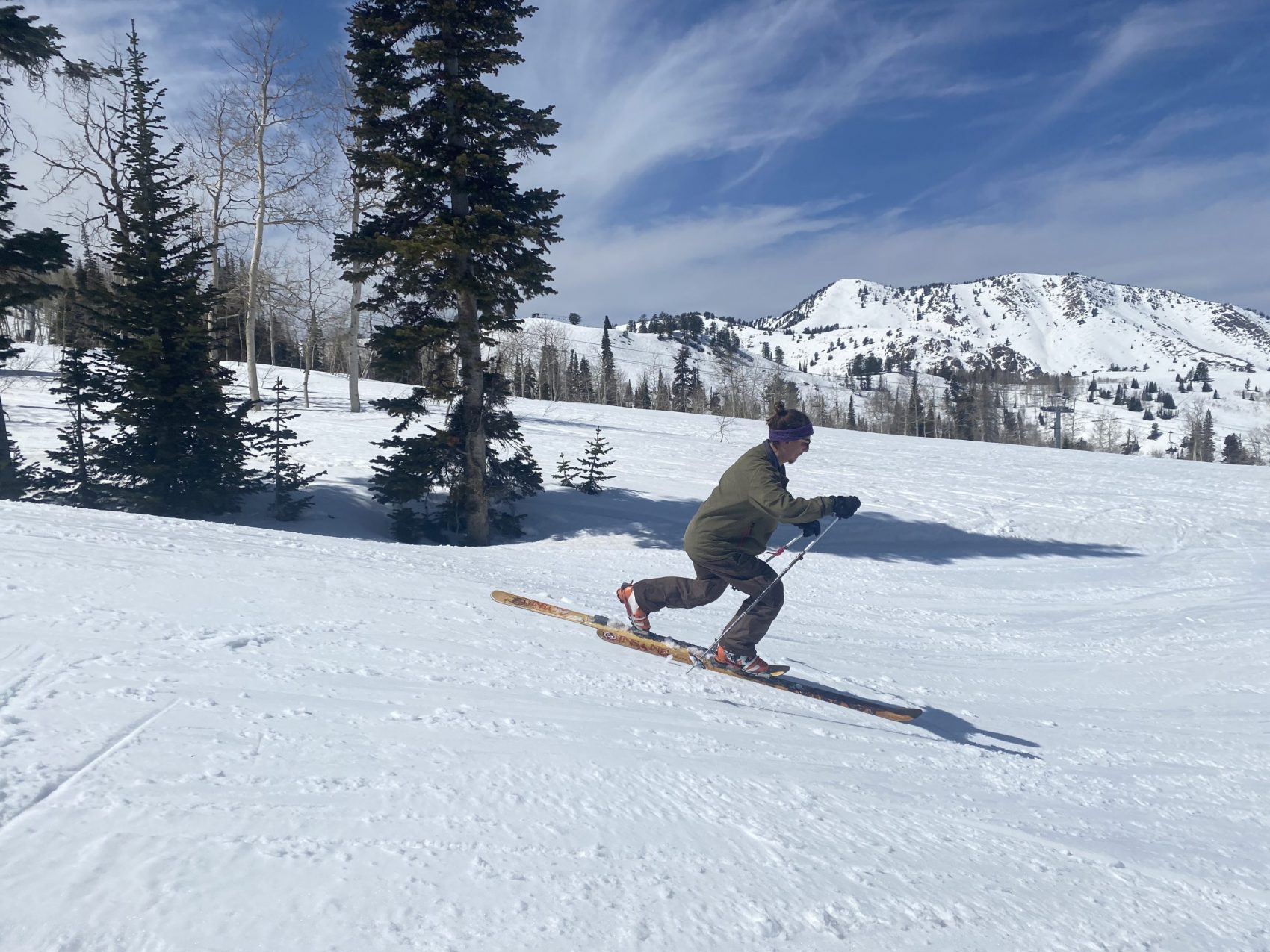 Brought to you by 10 Barrel Brewing 
Report from Saturday, April 3, 2021
The snow is soft, the sun is strong, the air is hot—what better way to wrap up this below-average snow year in Utah than by trying something new?
We started skiing at Powder Mountain on Saturday at 1:30 pm and the snow was mostly hot and sticky with pockets of super fun corn-skiing here and there.
Most flat areas near the chairs were slushy and slowed you down while islands of steep groomers and tree runs still held that epic, Spring corn-snow which all of us skiers know and love.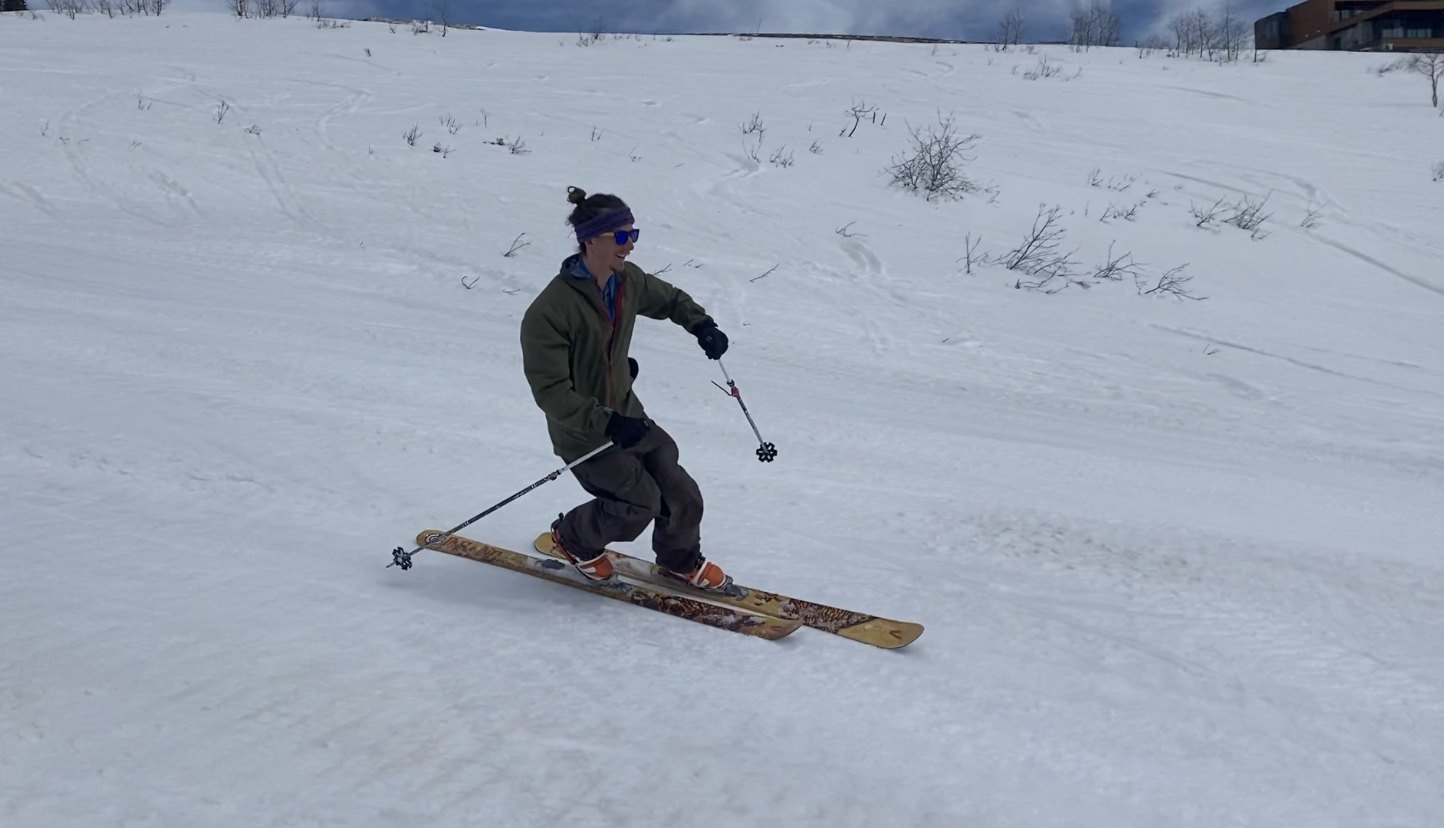 It was a relaxed Saturday comprised of sunny, 60-degree weather and mellow, smooth groomer laps.
I was on teles learning while my girlfriend was learning alpine skiing, putting us both around the same level, although it seems like she's picking up alpine skiing more quickly than I am tele.
We pulled up to Hidden Lake and darted over to Mary's bowl with a mindset to explore the mountain rather than charge hard.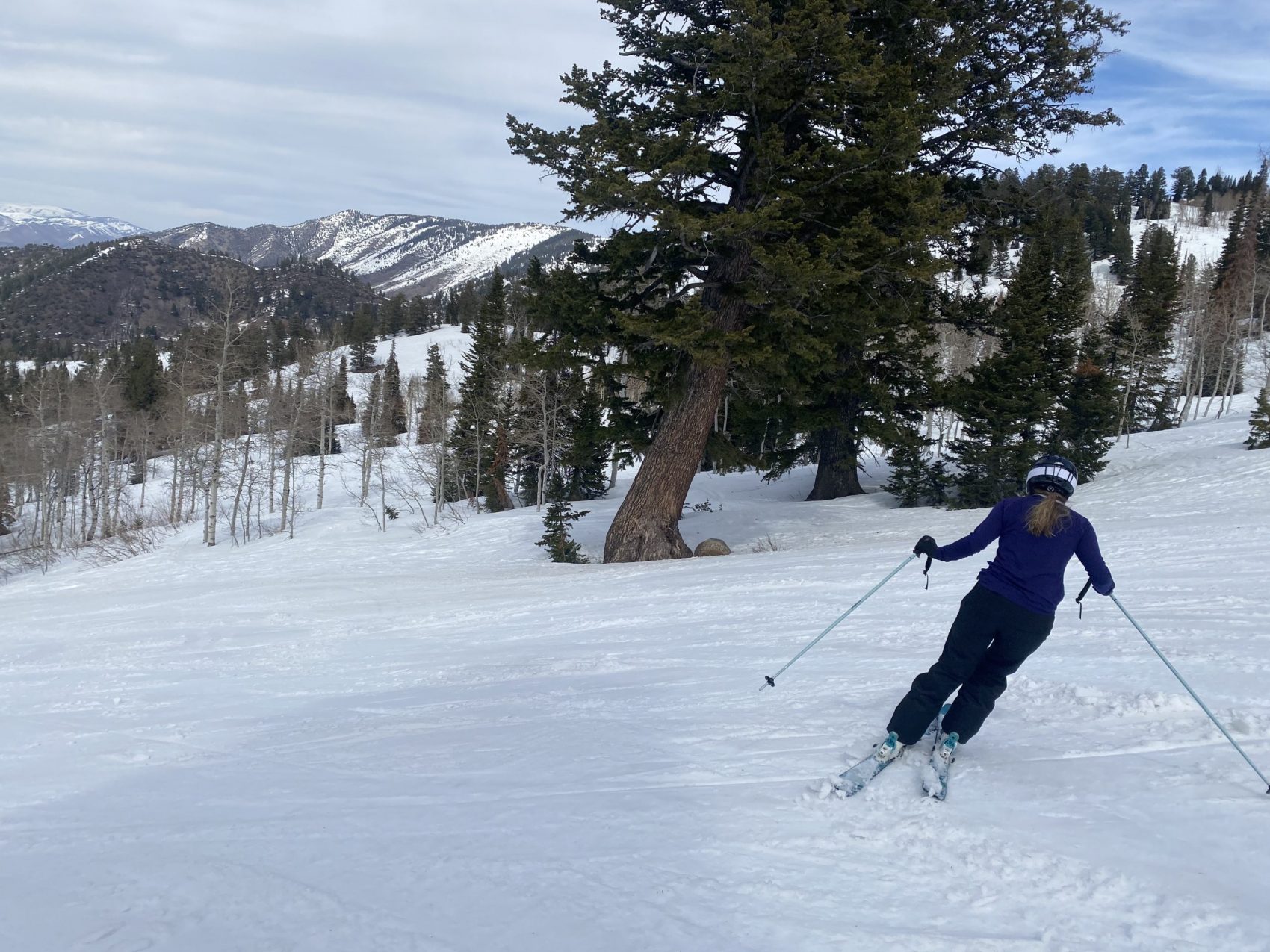 One groomer on the way to the Village Chair which connected to Mary's held perfect corn snow that had me really digging this whole tele-skiing thing.
I've found that tele-skiing is immensely flowy and a lot more engaging than alpine skiing—but not necessarily easier. 
It was my second day ever tele-skiing and I'm still working on not bringing my leg so far back when I drop my knee and keeping a tighter stance.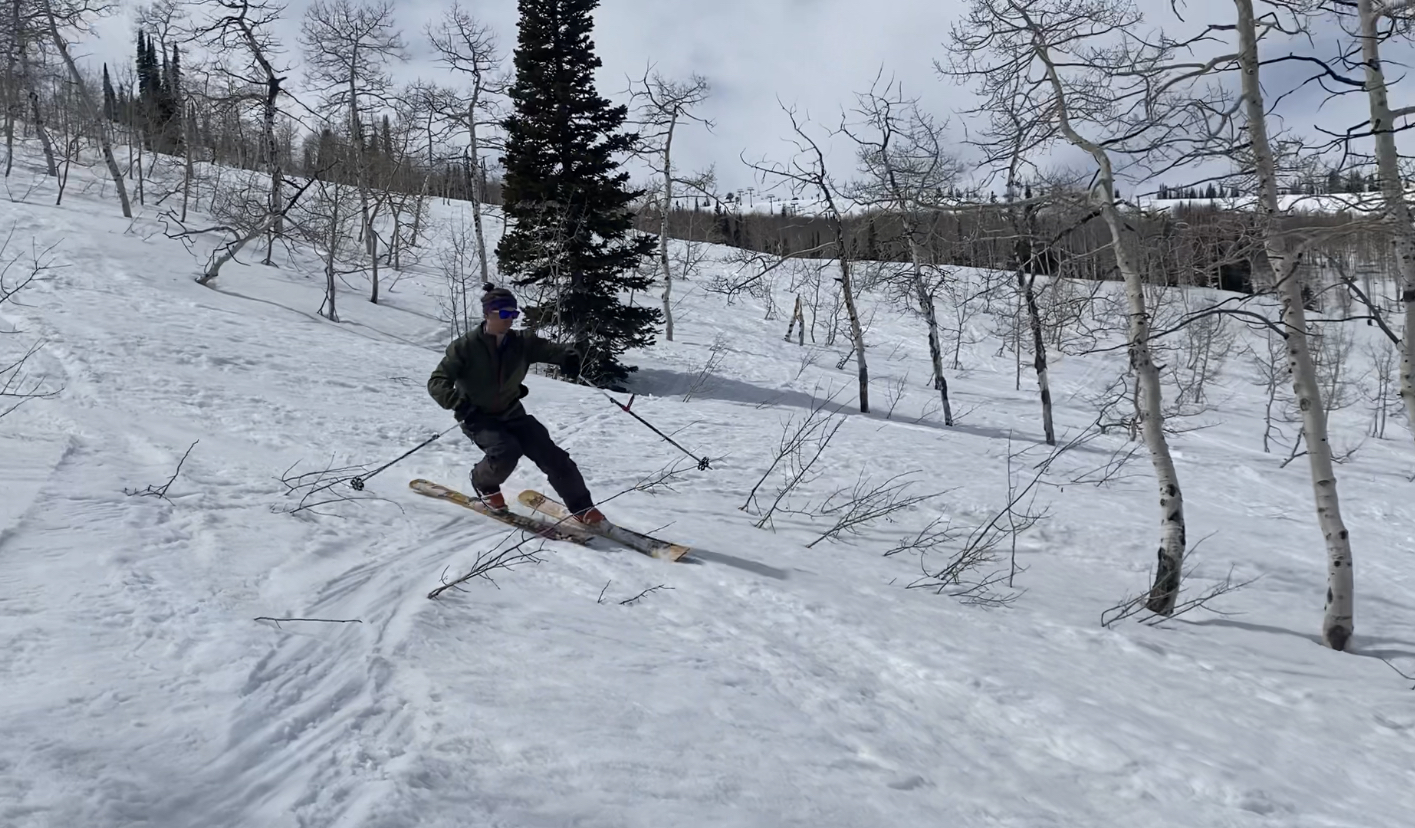 We didn't ski that hard but we sure did enjoy the captivating views that Pow Mow never fails to provide.
Powder Mountain is such a relaxing ski area—especially in the Spring when the sun is shining and the vibes are high.
It's just a shame that this place is already closing on the 11th!
On a high note though, lift tickets at Powder Mountain are 50% off this week and it might snow—just a heads up!
View this post on Instagram
Snow Numbers

Forecast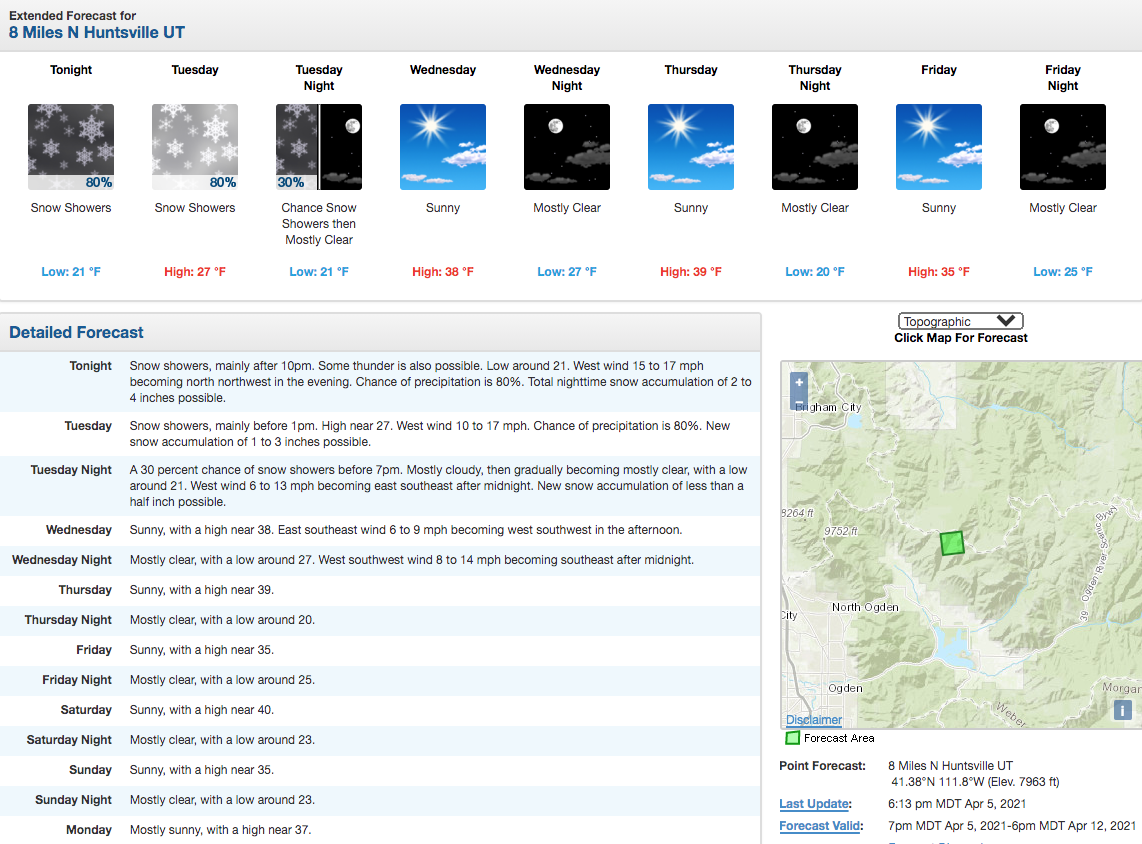 Photos