Brought to you by 10 Barrel Brewing
Report from Saturday, March 20, 2021
The more it stormed the deeper we pushed into the trees. 
We got to Powder Mountain yesterday around noon and it was pummeling wind and snow.
Something like 4-5 inches of spring pow fell since 6 am and just kept falling.
Vis was questionable so we booked it to the trees off Paradise, which turned out to be a great move.
The snow here was soft, smooth, and slightly heavy but not too much so.
It was here that we decided we were just going to ski the trees for the rest of the day.
They were too much fun.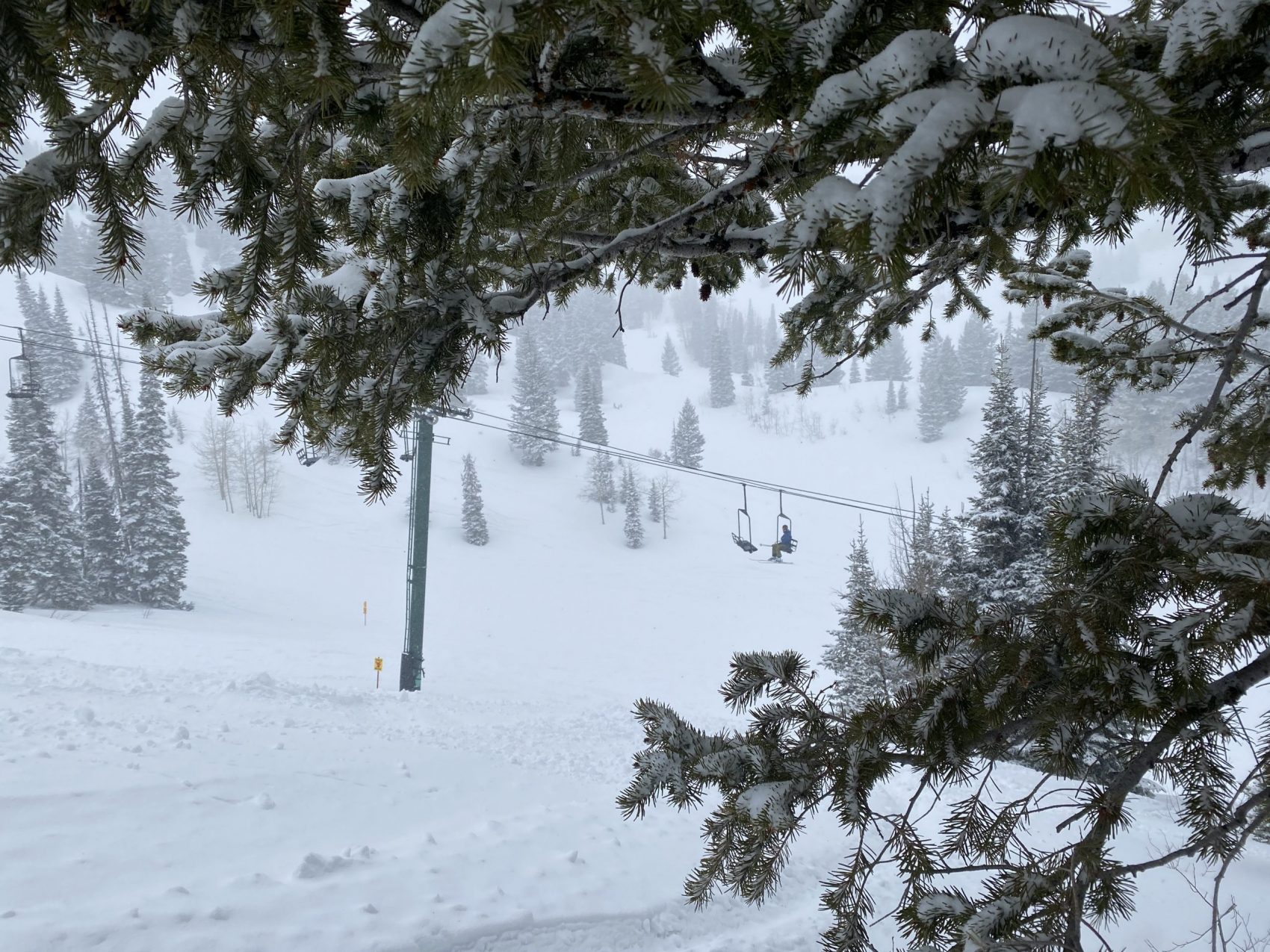 Lap after lap we linked together turns in slightly skied but immaculate snow. 
It's refreshing to show up at a Utah ski area at noon on a Saturday to fresh turns, parking, & no lines, meanwhile, all your other buddies are dealing with crowds in the canyons. 
This is why I spend my weekends at Pow Mow—this is why I keep coming back here season after season.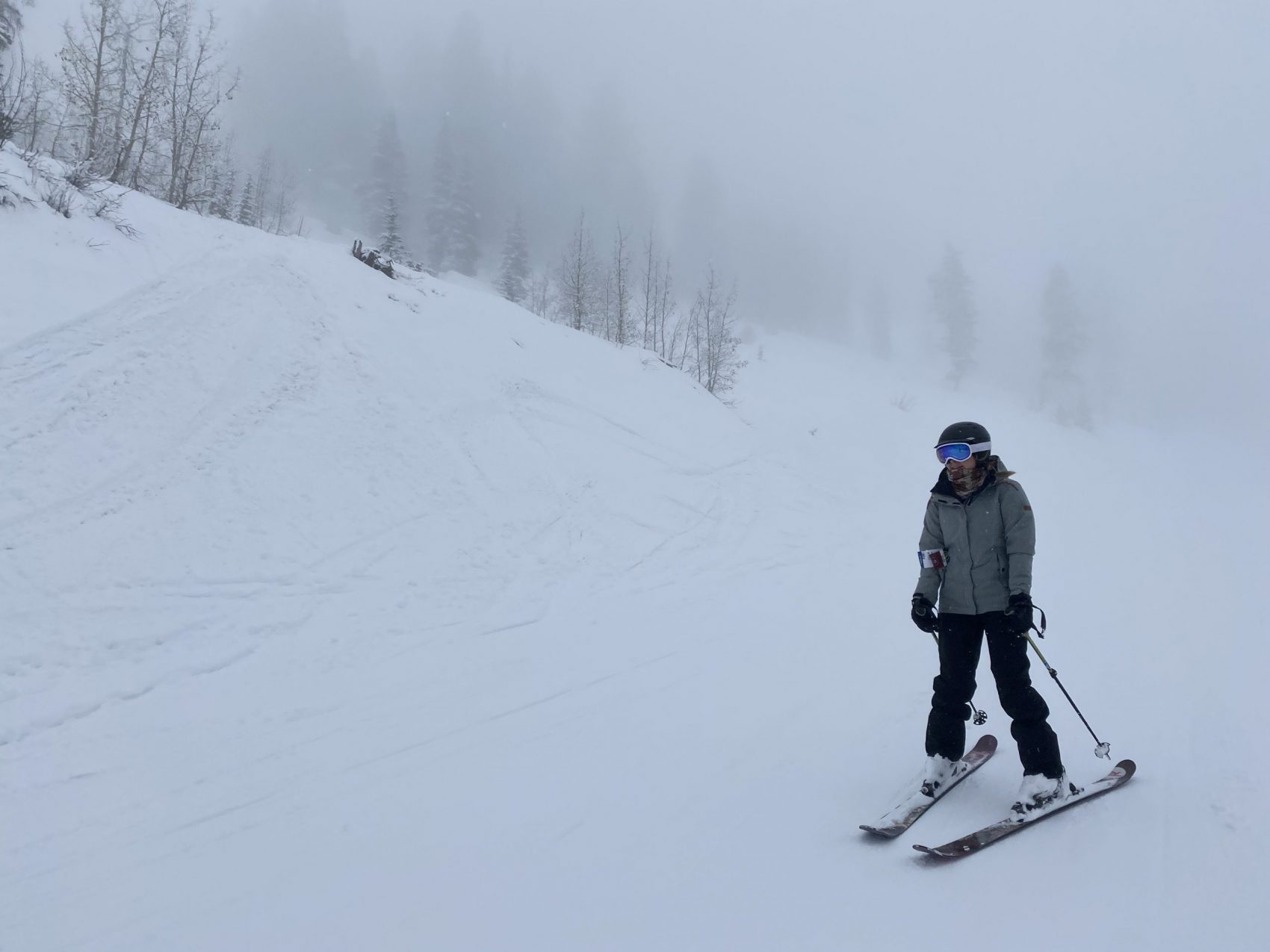 Snow Numbers

Forecast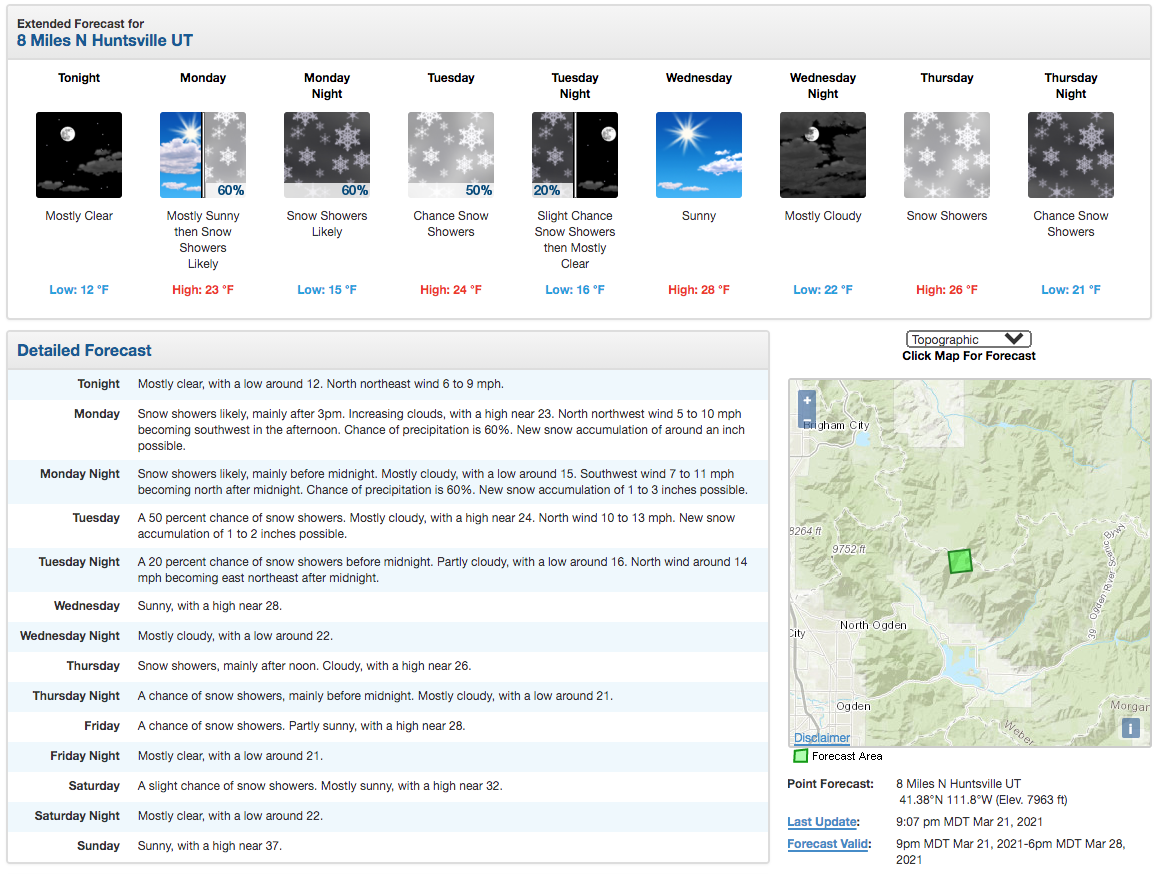 Photos