Report from Sunday, March 13, 2022
Snow was on the forecast today at Powder Mountain.
When we got there around 11 am it was dumping.
No one was out and the snow was fresh; a nice mix between soft, floaty pow and dust on crust in spots.
About 4″ of new snow had fallen which skied light, dry, & smooth.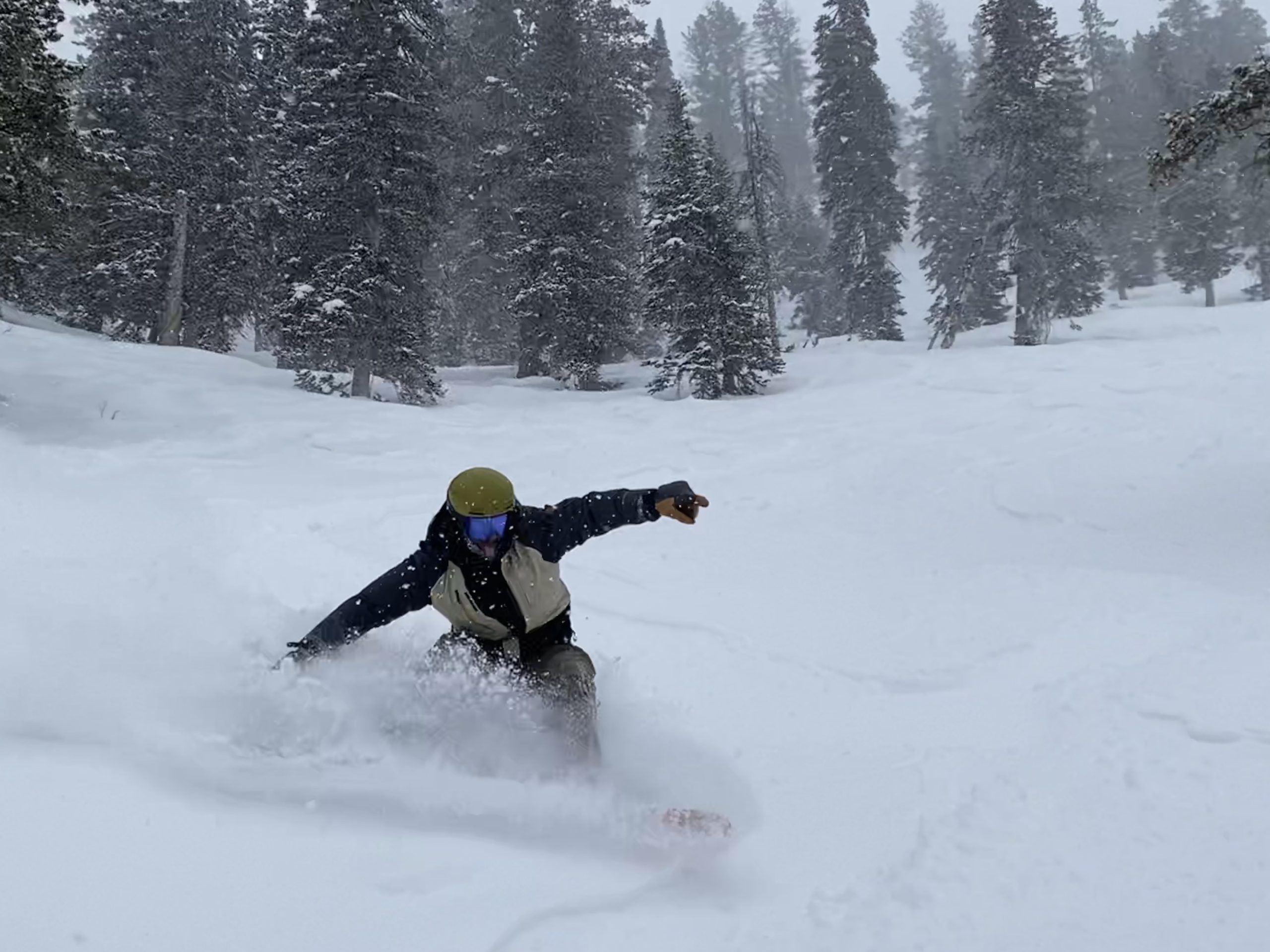 We started by taking a couple of laps in the trees off Paradise and found super soft powder turns.
The trees were steep and flowy and the new snow let us dance through them with ease.
After a few laps on Paradise, we took Timberline over to the Village chair.
Hippie hill skied soft and great—skiing through the aspens on that side of the mountain was lovely, especially with the falling snow.
When we got to Village, ski patrol shut down the chair due to lightning in the vicinity—it was dumping hard.
Because of the thunderstorm, the chair was forced to close for the day but resort crews did a tremendous job organizing snowcats and buses to shuttle skiers and riders to the other side of the mountain, which wasn't currently closed.
They were quick and we didn't wait long, but I still managed to snag a quick lap by hiking up the hill while we were waiting for the shuttle.
After taking the bus back to Hidden Lake, we skied another lap on Paradise before the lightning returned.
This time the entire mountain was closing, and ski patrol, as well as lifties, were directing everyone to Hidden Lake so we could take the chair back up to our cars.
Again, they did a wonderful job directing traffic and organizing everyone to get off the hill as speedily as possible.
On the way down to Hidden Lake, the snow picked up and turned into graupel, refreshing the runs with a thin layer of light, blower snow that hissed as you turned through it.
It was our little reward for having to cut the day short because of the dangerous weather.
A little thunder, a little lightning, and a little powder snow all made for a wonderful day at powder mountain with good friends and good vibes, despite the delays.
With another storm slated for the middle of this week, the skiing at Pow Mow is sure to be excellent.
As it usually is.
Snow Numbers

Forecast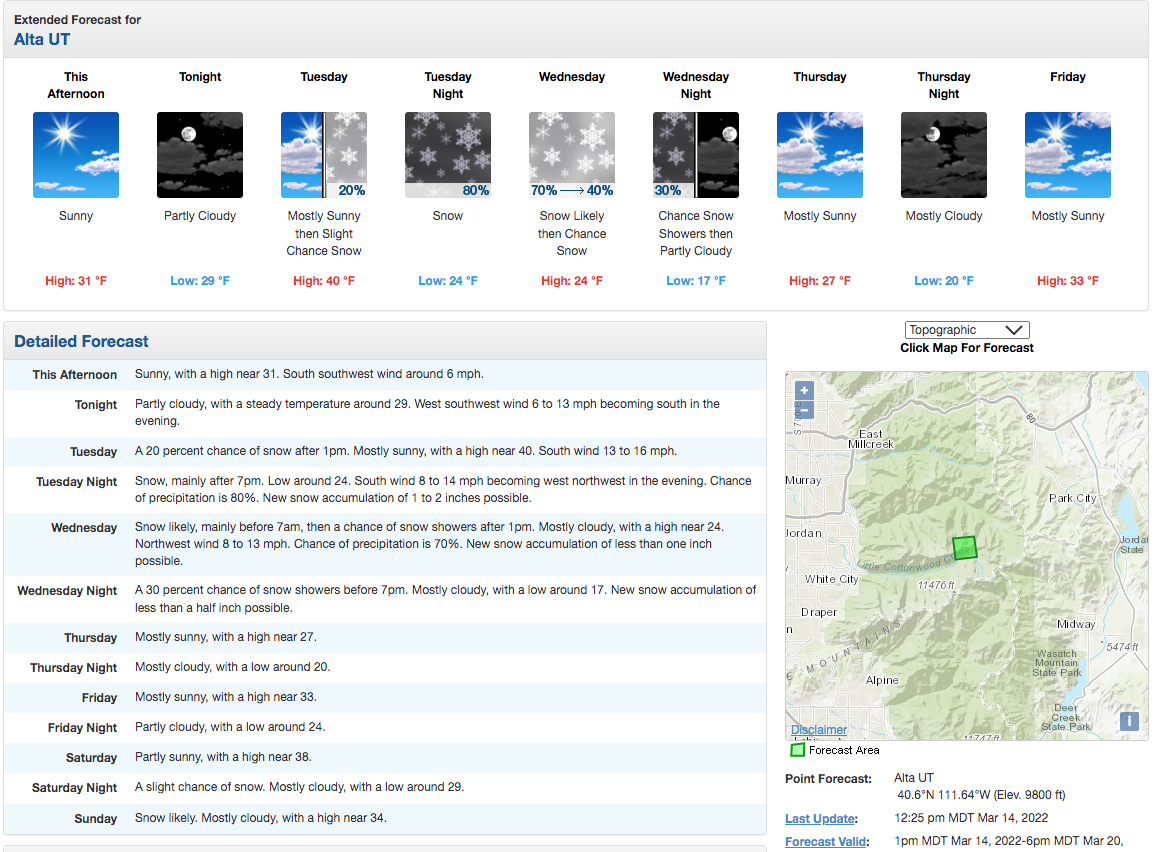 Photos