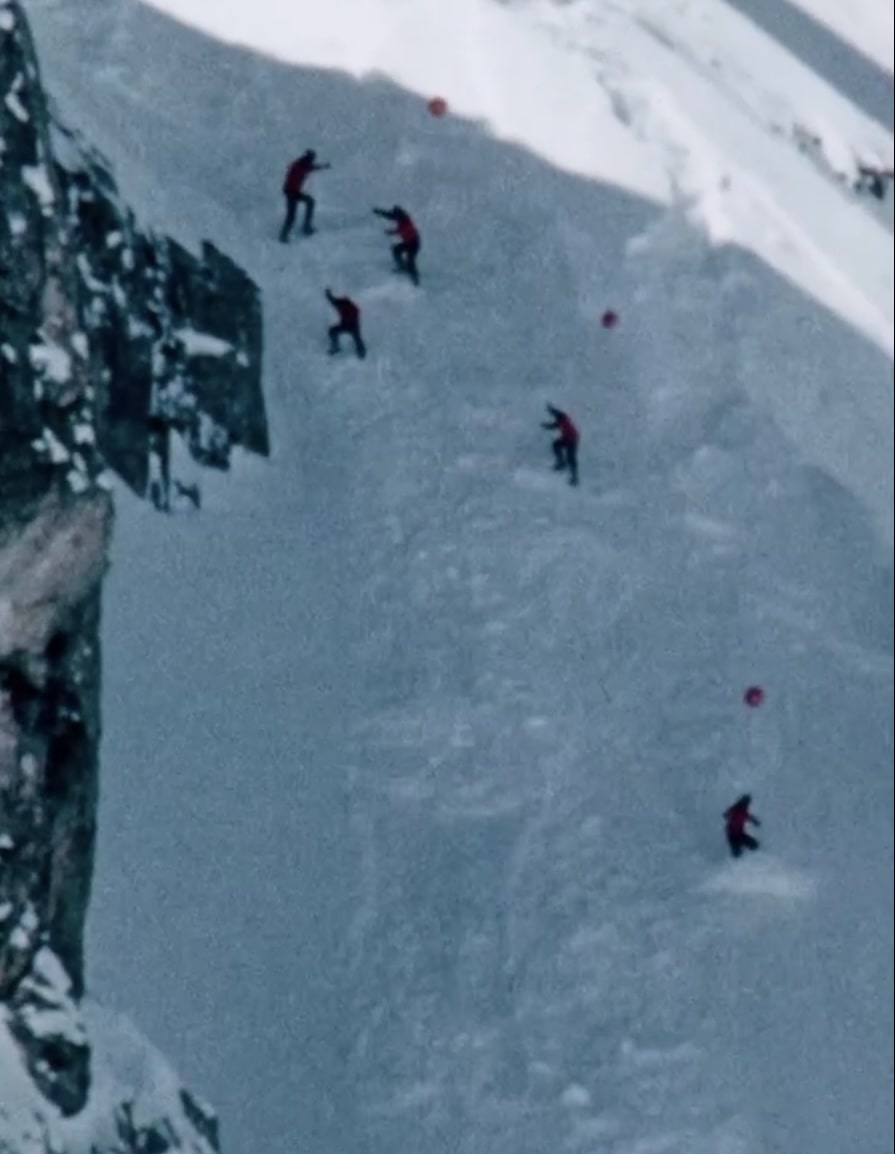 A beacon, probe, and shovel are a few modern and necessary avalanche safety tools, carried by skiers and snowboarders all over the world. However, back before these advancements, avalanche safety technology was quite rudimentary in comparison to now.
Thanks to Warren Miller Entertainment for once again pulling some incredible, vintage footage from the archives, for all of us to enjoy (and maybe get a good laugh out of). The video shows just how far safety technology has come since 1961, displaying skiers tying a rope around their waist, with a balloon attached on the other end dancing in the wind behind them as they cruise down the powder.
The idea was that in the event of a skier being buried by an avalanche, the red balloon would stay above the debris, making finding and unburying the skier easier. Whether or not the balloons would actually do anything beside provide a false sense of security for the skiers is another question.
Let's take a moment to reflect and give thanks to the pioneers and the countless individuals involved in the progression of technology and safety standards within the industry. We have come such a long way since red balloon avy-gear and no-release bindings, and it will be intriguing to see what is developed in the upcoming decade.