Towering over a string of white mushrooms, Jack was visualizing the possible scenarios. Would the pillow launch him into a precarious boulder hole or an uncontrollable tomahawk over the overhanging cliff band? In a typical Jack fashion, he pushed the thought aside and yelled with a raspy tone: "Watch me shred this line boys".
His skis sliced through the monstrous pillows like a hot knife through butter. Meanwhile, I could hear the ceaseless click of Vinnie's digital camera interrupting the calming silence of the mountains. He was expertly capturing Jack's skiing prowess.
And so began my first ski day of 2019. With close friends and a plentitude of powder.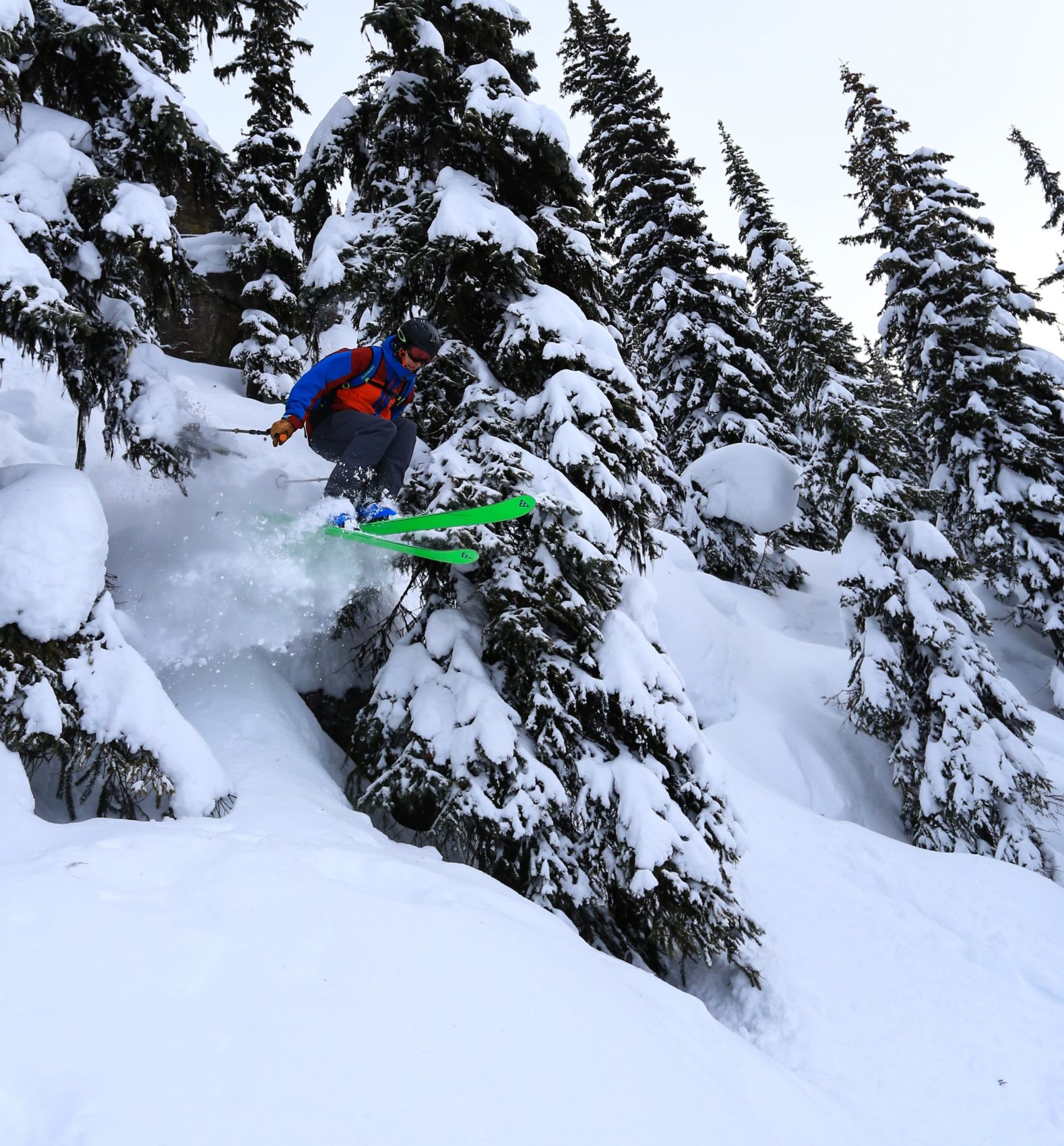 Having previously received 16cm on the 30th, a "busy" holiday week at Revelstoke Mountain Resort meant 10-minute lift lines at most and still plenty of powder to be found if you knew where to look.
Jack, Vinnie and I met up at the gondola with Duncan and Cedric for a pillow lap down the Conifers of Gnarnia before their work shift.
The untouched snow was light and much deeper than the official report indicated.
As the sun reached its zenith, the usual clouds around Mt Mackenzie (the "Mackenzie Mushroom" in the local jargon) finally thinned out. We immediately headed for the backcountry area south of the resort and met up with local shredder Iannick. We slapped our skins on and ducked the rope into familiar territory.
The cold snow crystals were glistening in the midday sun. The wind was howling. On the uptrack, we noticed the snowpack around wind pockets showed signs of instability (shooting cracks and whoomphing).
We waited patiently at the top of Kokanee Peak for our window as we scoped out our line. Once the veil of clouds moved on, we charged into the western bowl.
Our skis kicked up windswept, yet powdery snow, which provided a solid platform for flowy, energetic turns.
Yet again, we climbed back to the top of Kokanee Peak for a second lap.
We subsequently made our way through the snow-laden aspect.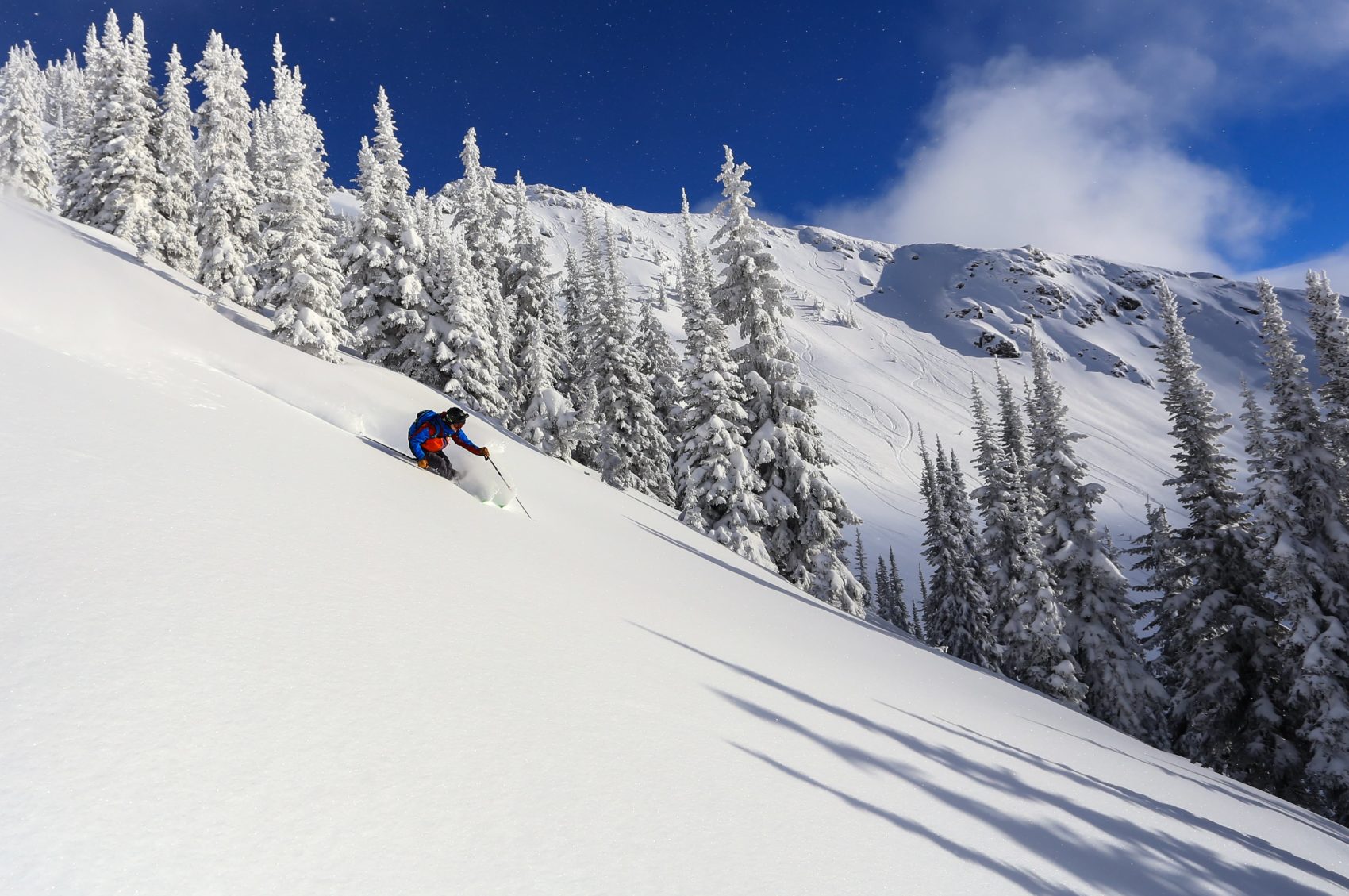 We then returned to the resort with sore legs, but high spirits after kicking off the new year with a bang.
---
SNOW NUMBERS
SNOW REPORT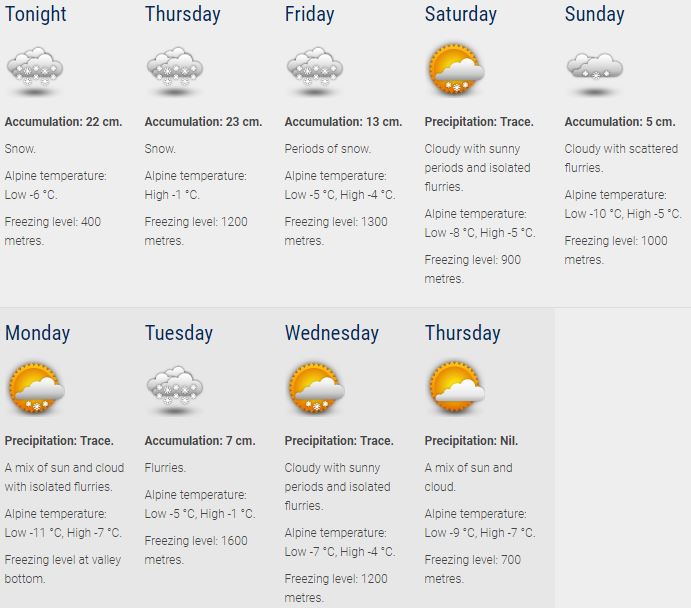 PHOTOS