This post first appeared on the Shasta Mountain Guides website and was written by Chris
Shasta Mountain Guides is back leading summit climbs and seminars on Mt. Shasta! We are open and taking reservations and have developed new operating guidelines to compensate for the physical distancing requirements. After a delayed start we led our first trips of the new season last week.
Mt. Shasta has been on the receiving end of several winter storms which has boosted our snowpack and extended the climbing and ski season. It has been fantastic to welcome guests back to the mountain and a great relief to see happy and healthy climbers achieve their goals.
We led our first climbing, skiing, and glacier trips this week and the conditions were excellent. Jonathan Cahill skied endless corn for 4 days on our ski mountaineering seminar. We have our newly introduced Advanced Ski Mountaineering seminar this weekend along with our final ski descent and summit climb of the season. With the new snow this week, conditions are great for final turns on the volcano.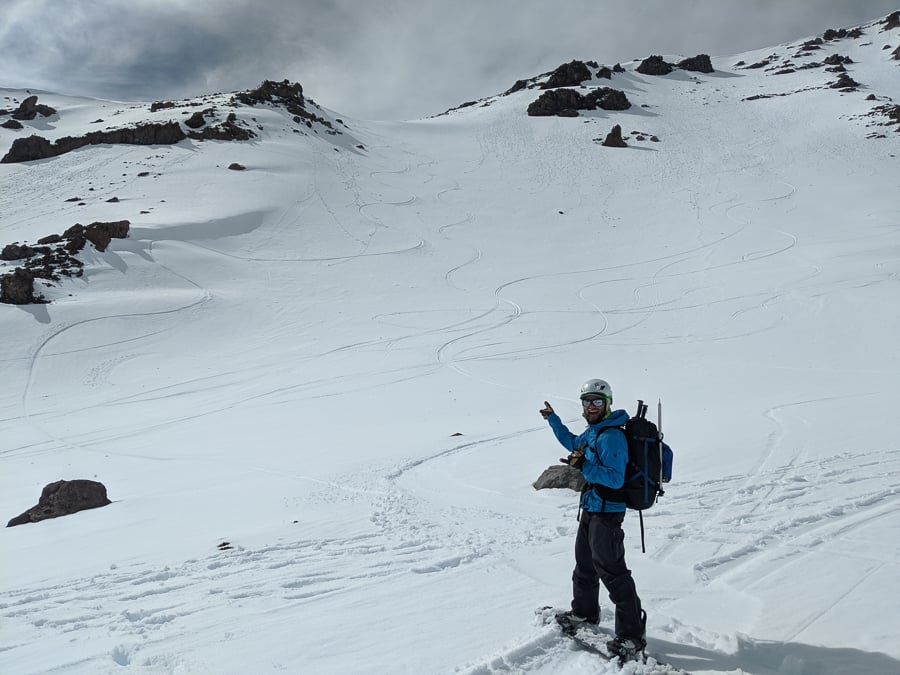 Justin Duvenick led a custom Glacier Seminar on the Hotlum and found the seracs and crevasses ideal for training and learning these advanced skills. Our Glacier II Seminar and Advanced Ski Mountaineering Seminar are held here, Shasta's largest glacier.
We love the Hotlum Glacier and find it to be an ideal classroom with a spectacular setting.
Tailer Spinney, Mikey Bell, and Jamie Carter climbed the traditional Avalanche Gulch route with guests and reached the summit in near-perfect weather. Avalanche Gulch should have good snow conditions through June offering moderate climbing on the most popular route.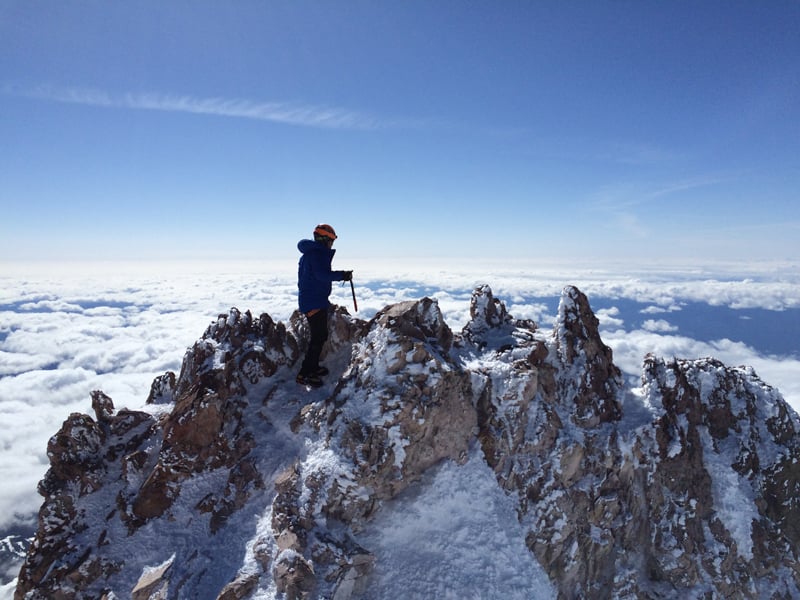 We are extremely grateful to our guide staff and guests who are modifying their plans to make these adventures feasible under new travel restrictions. We understand there are many questions and concerns as we move into more widespread openings and welcome your questions and feedback.