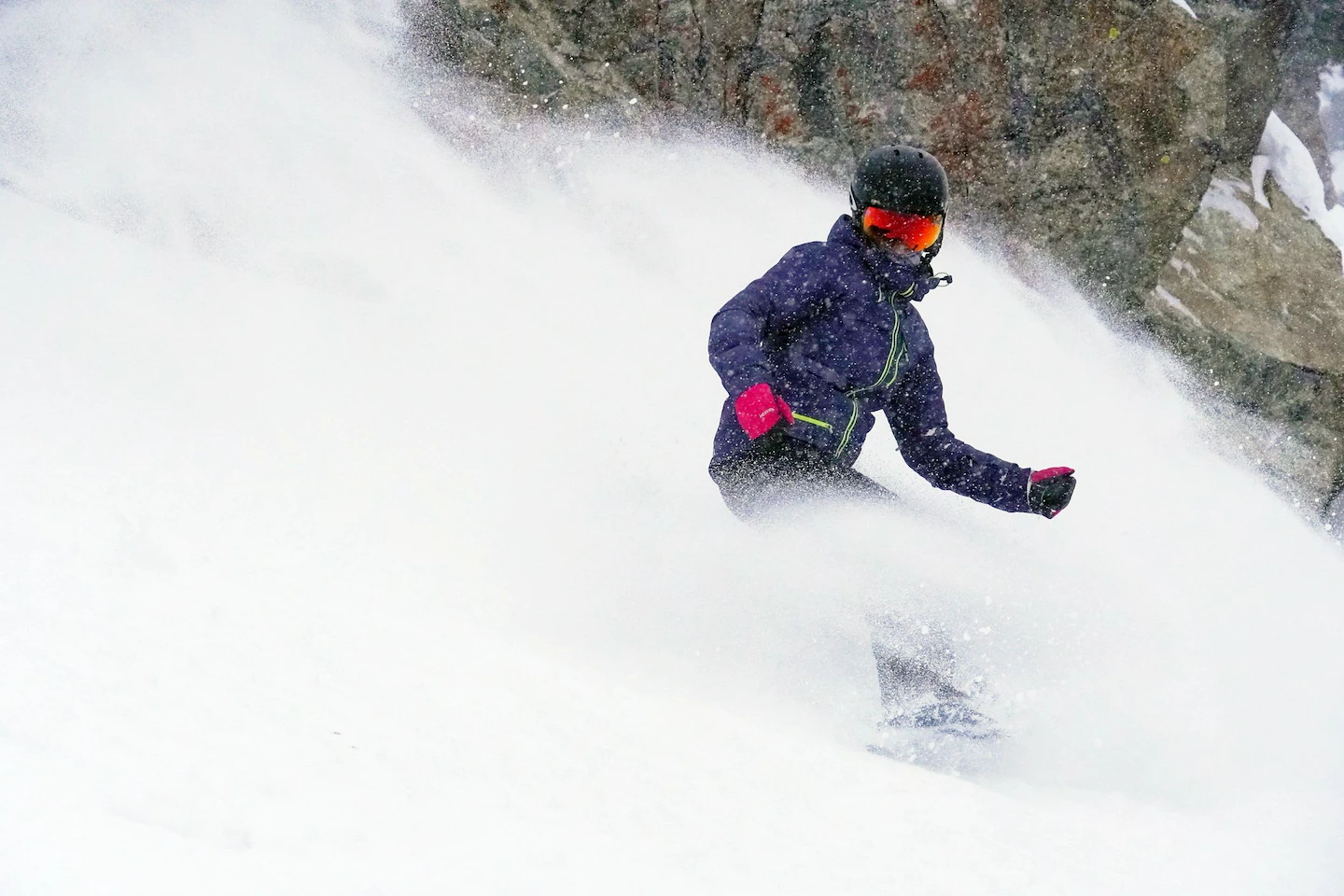 Skiing or riding 100,000 vertical feet in one day may seem impossible. Everything has to line up with the conditions, the crowds, and personal stamina.
Yet that is exactly what Ester Francus accomplished last week when she rode 100,641 vertical feet on January 17 at Jackson Hole Mountain Resort (JHMR). Francus is a snowboard instructor at JHMR, and this was her day off. It was clear her goal was to reach this milestone, and she had a solid plan in place.
How did she do it?
Ester could have ridden the famous Aerial Tram 24 times to achieve the objective, but instead, she opted to take laps on the Teton Quad Chair, where she knew there would be little to no lines. The run "Wide Open" would get her down the quickest. Speed was the key, as she tallied 52 lift rides on the day.
JHMR is open from 9 AM to 4 PM, giving her only seven hours. The math would mean she did approximately 7.4 runs per hour, or one run every 8 minutes, with each run covering 1,935 vertical feet. It is unknown how she handled food and bathroom breaks.
Previously this year, Ester held the record with over 84,000 vertical feet in a day before someone else overtook her with over 86,000 vertical feet in a day. Surely this motivated her.
I have one question for Ester: "did you have fun?" Don't get me wrong, I am genuinely impressed with this feat, as my record for vertical feet skied in a day is only 63,000. I'm not sure I'll ever beat that, as I consider 30,000+ vertical feet a good resort day. But I can't help but think that riding just one lift on mostly one run seems monotonous. I would have needed more variety. But I won't judge because maybe it was fun, and the satisfaction of reaching the milestone made it much better.
This was the first time anyone this year had broken the 100,000 vertical foot mark at JHMR and only the third known time ever. Bobby Thomson is the only other person to do it. He skied over 100,000 vertical feet during both the 20/21 and 21/22 seasons.
Ester's stats for the day: