A major winter trough will dig into the Pacific Northwest this week, bringing the first major accumulations of the season to the region.
Light showers will arrive in Washington on Monday morning, and precipitation will stay quite light and relegated to the North Cascades until Tuesday afternoon when a stronger push of moisture arrives. Snowfall rates in Washington and Oregon will peak on Tuesday evening and night. Snow levels will dip down to 3,000 feet or below, meaning most mountainous areas will see snowfall.
Showers will continue on Wednesday, with intensity decreasing throughout the day, before wrapping up on Wednesday evening.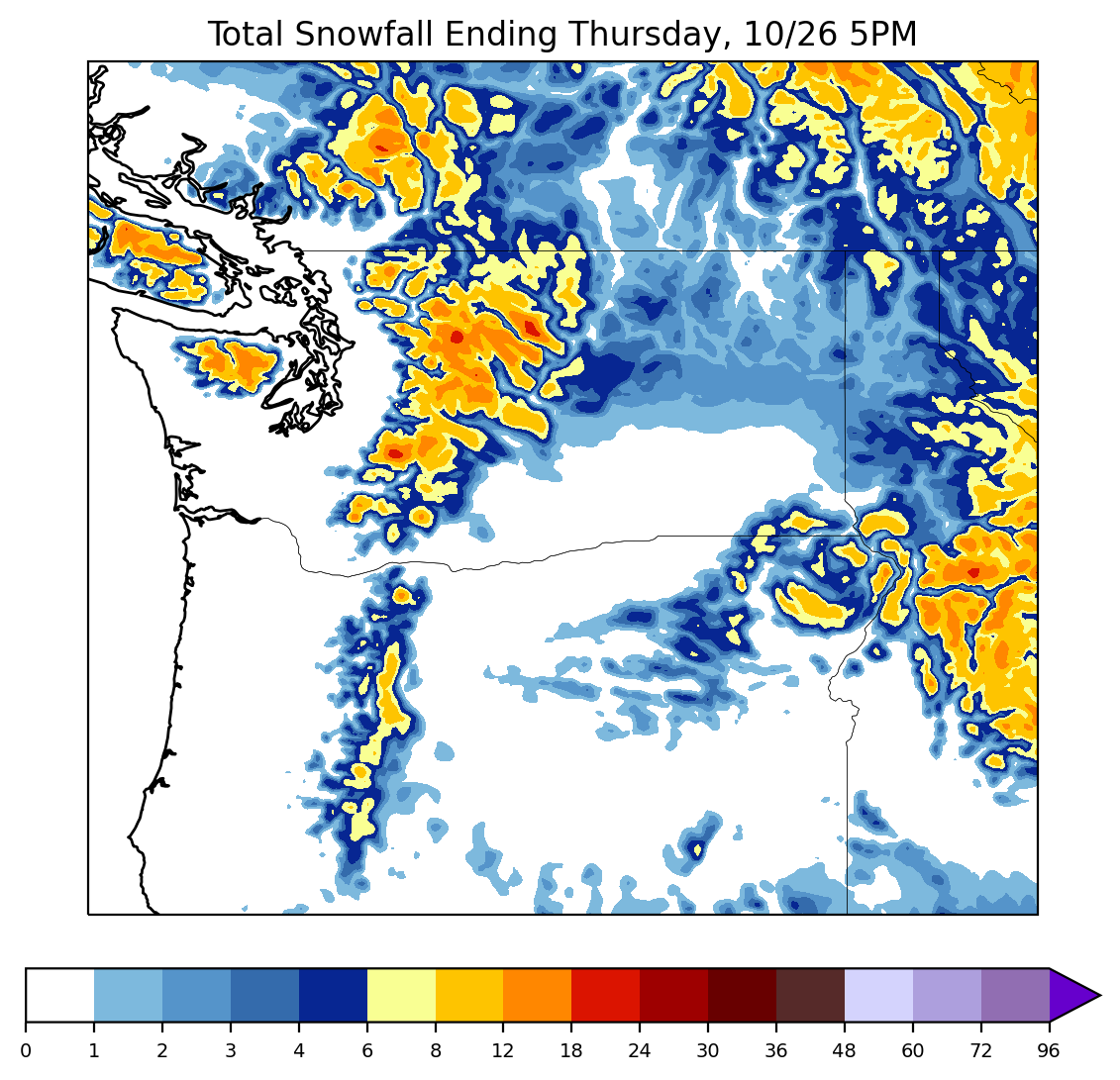 In terms of totals, I see widespread 6+ inch totals above 4,000 feet with local maxima on the highest peaks in the 12-24″ range by Thursday morning. For ski areas, I see:
Whistler:

1-3″

Mount Baker:

6-10″

(with good upside for higher totals)
Alpental:

8-15″

Crystal:

8-14″

Mount Hood:

10-15″

Mount Bachelor:

8-12″
Some models do have a slight secondary push of snowfall on Friday morning, but the model agreement remains poor. 
Cold air will remain in place through the weekend. Additional chances for snowfall return around November first or second. Stay tuned for an updated forecast soon!