Squaw Valley, CA has been going off this week.
Steep, splashy spring skiing, sun-kissed early morning groomers, an impressive terrain park line up has kept locals and visitors beaming, and healthy does of hot n' heavy apres ski.
Starting at 9am, the groomers off Granite Chief and Siberia are sun-kissed and perfect.  
Starting at 10:30am, the Gold Coast Terrain Park is soft, supple, and sendy.
Starting at 11:00am, the off-piste on Headwall is soft and charg-able.
Starting at 1pm, Chute 75 and West Face off KT-22 are steep, splashy, and insanely fun.
Even Mainline Pocket's "Squallywood" lines have been good in afternoon (see video).
The vibe in the Squaw park has been uncontainable.
Tanner Hall is there all day everyday throwing down and he's not even close to sending it the hardest.
Our buddy Jared Dalen has been taking the cake with Flat 720 Screamin' Seamans, huge Flat 900's, Butt Naked Backflips, Flat 540s, 360 Screamin' Seamans and more…
Monday, Tuesday, and Wednesday were absolutely insane in the Squaw park this week…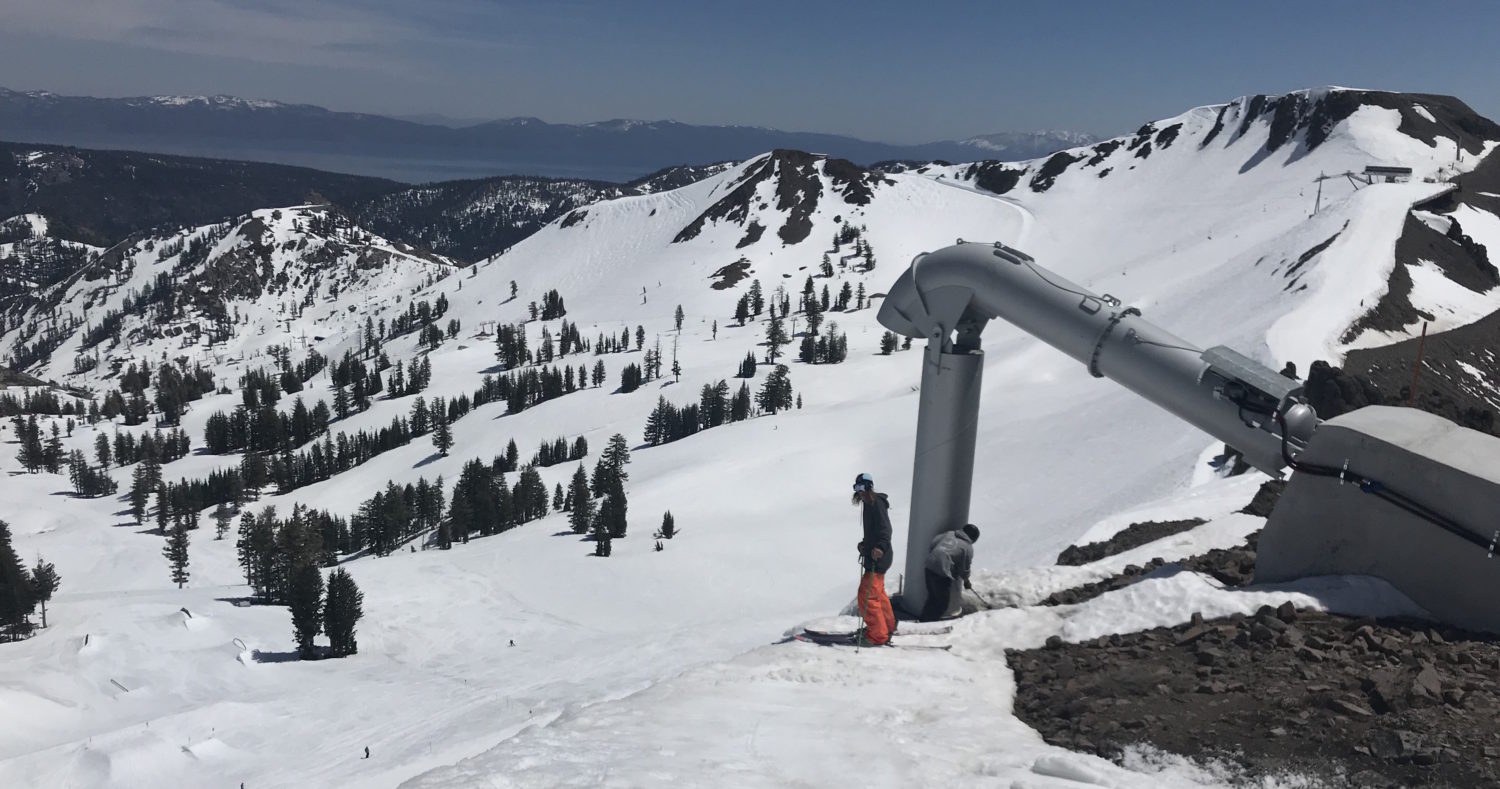 I 100% feel that Squaw Valley holds the best, most versatile skiers and riders in North America and the boys have been exhibiting just that the past week at Squaw as they huck big airs, drop technical lines, and go wild in the park.
In the past week, Squaw saw humans hucking the hair off The Chimney, The Palisades, and the biggest airs on Granite Chief Peak.  In that same week, the same guys have been throwing flippy spinnys off every hit in the park, slipping around on every rail, and charging Chute 75 like it was a 25º groomer.
As skiers and riders, we often dread spring as the end of our precious winter…  Then Spring arrives and you realize that it's simply Winter 2.0.
I don't even have to mention the apres ski scene at Squaw in the Spring. 
Le Chamios, The Slot, 22, Rocker…  By far the best apres ski of the season due to the warm sun, lack of clothing, great vibe, and long days.
WINTER 2.0
=
Hard charging steep, splashy lines
+
Super-fun-with-your-friends park sessions
+
Epic early morning groomers
+
Best Apres skiing of the year
Oh, and our local hero and MSP athlete Connery Lundin is back.  That's right people – it's on…
***
Oh, oh, Summit Chair at Alpine Meadows will be open until 7pm on Saturday, April 28th!
FORECAST: