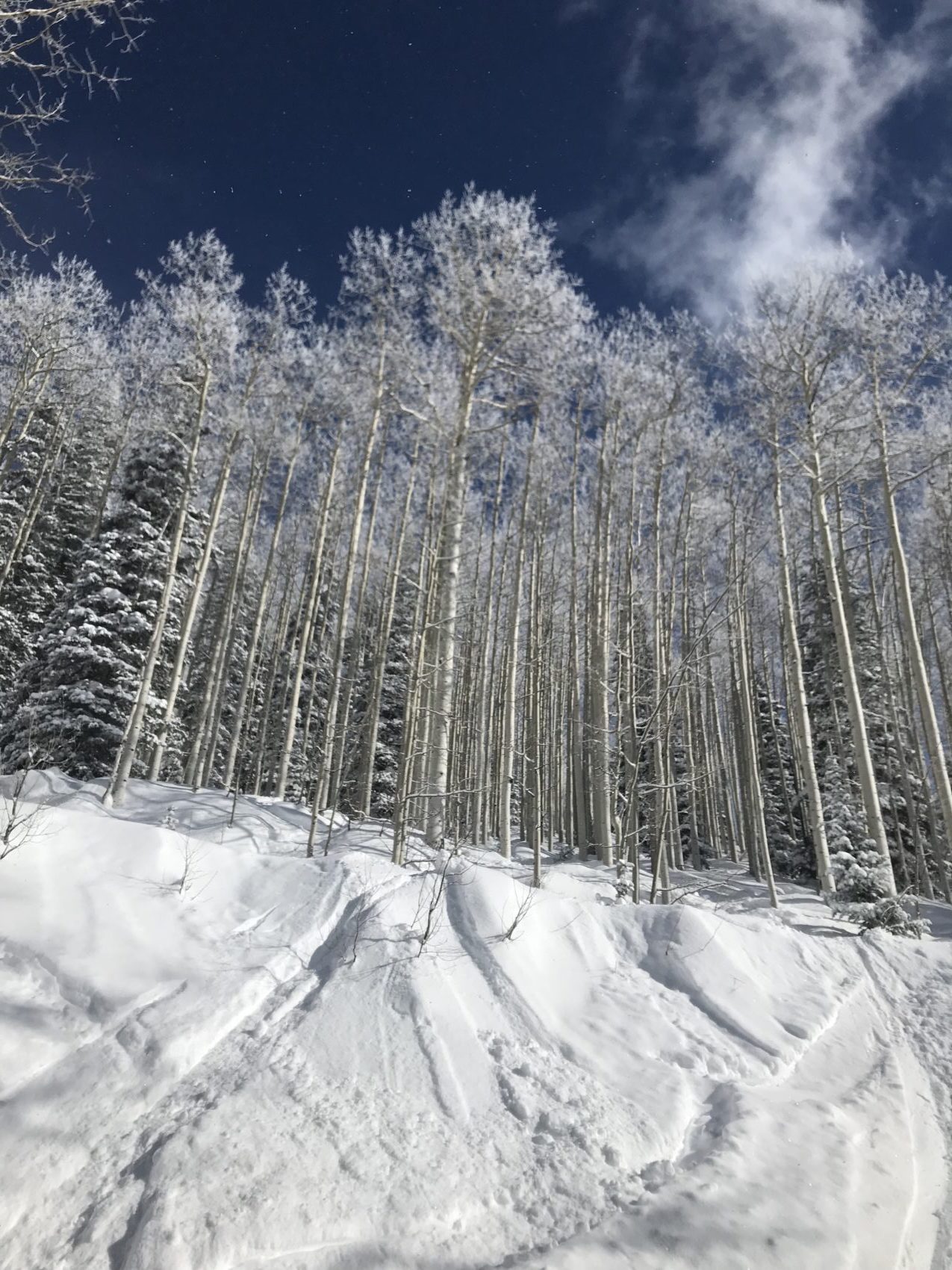 Report from Wed 6th February 2019
Morning snow showers lead to many laps of fresh pow turns at Steamboat Resort, CO. There was much hooting and hollering to be heard all around, but seldom seen as we spent the entire morning in the trees. 
The terrain is super playful here at Steamboat, lending itself to lots of laughs while skiing.
Lunch at the Four Points Lodge was some of the best mountain food around. The chef prepared made to order entrees. I went with the turkey pot pie and highly recommend it. It's big enough for two, or one hungry customer.  
After lunch, it was back to the glades. We hit up Closets, Shadows, and Triangle 3, among others. Late in the day, there was still plenty of powder to be found, particularly still in really good shape was the Fletcher Glades. 
Après ski at the T-Bar "Decade Deep" established 2009. Great pub fare, cool tunes, smiling customers replaying their day's adventure. 
More snow expected overnight. It's a great time to be at Steamboat.