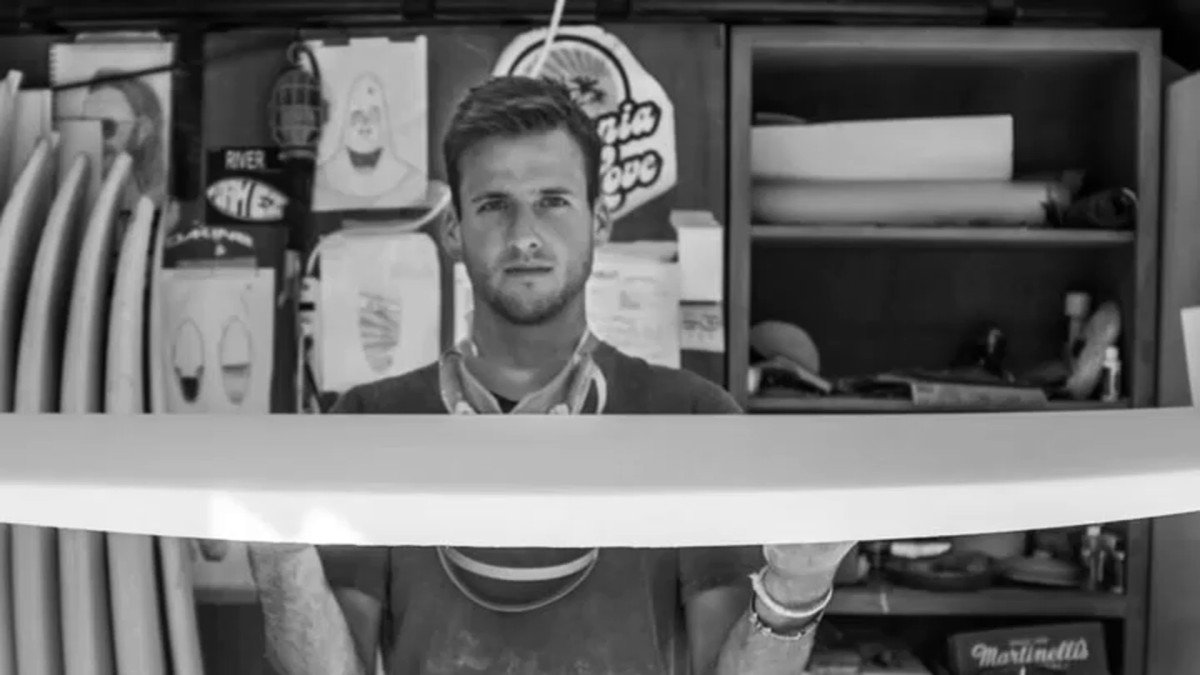 The 26-year-old man killed in a shark attack off the coast of California on Saturday was a well-known surfer in the area and had a business shaping surfboards. His death is the first shark fatality in Northern California in over 15-years.
Ben Kelly, a former Vanguard University in Orange County student, died after a shark attack on Saturday while surfing at Manresa State Beach in Santa Cruz, the California Department of Parks and Recreation said. He was helped back to the beach where he succumbed to his injuries and was pronounced dead at the scene.
Ben lived in Santa Cruz and surfed around the world when he wasn't shaping surfboards. According to his website, benkellysurfboards.com, he was self-taught, loved surfing, and helping others.
"What started as a way to fuel my own surfing passion has now become a way to stoke out my fellow surfers, and that is truly fulfilling to me. It's the way I have found to give back to others."

– Ben Kelly
Dozens of great whites had been seen in that area as recently as April 30, and shark warning signs were posted. The beach is now closed until Thursday following the attack, according to officials. The attack took place when the beaches were closed.
---
A 26-year-old male surfer was attacked and killed by a shark while surfing in Santa Cruz County, CA yesterday, May 9th, 2020.
The coroner's office identified the deceased as Ben Kelly, a well-known surfer within the Santa Cruz surfing community.
The attack happened on Saturday at 1:30 pm at Sand Dollar Beach in Santa Cruz County.
The species of shark is unknown but almost certainly was a Great White Shark.
It's being reported that 2 other surfers were in the water when the attack happened.
The last shark attack reported in California was in 2012 in Santa Barbara County.
The last shark attack reported in Santa Cruz County was also in 2012.
According to the Santa Cruz County Sheriff's Office, the shark attack happened within 100-yards of the beach.
"State Parks is responding to a shark attack at Sand Dollar Beach in Santa Cruz County.

Please avoid area and water.

All press inquiries and questions should be directed to State Parks."
– Santa Cruz County Sheriff's Office, 5/9/20
The beach has been closed one mile north and south of the attack for 5-days and will reopen Thursday.
Sharks had been seen in the area previous to the shark attack on Saturday.
"Monterey Bay drone photographer Eric Mailander told KRON-TV has been observing dozens of great white sharks swimming near the shoreline in recent days. He said he counted 15 sharks while out on his boat Saturday morning." – KRON
California Shark Attack Facts:
"An average of 1.8 attacks/year have occurred in California during the last decade, which is much less than the numerous drownings, bee stings, and lightning strikes that cause fatalities each year." – John E. McCosker, PhD. – California Academy of Arts & Science)
"Abalone divers are most at risk with a 1 in 1.44 million chance of being attacked. Surfers have a 1 in 17 million chance of a shark attack. People going to the beach, just swimming, have a one in 700 million chance to have a shark bite." – Francesco Ferretti – marine ecologist at Hopkins Marine Station of Stanford University
97% of shark attack fatalities in California are via Great White Sharks (source:  Florida Museum)
17 unprovoked shark attack fatalities have been reported in California since 1952 (source:  wikipedia)
100 unprovoked shark attacks have been reported in California history (source:  – John E. McCosker, PhD. – California Academy of Arts & Science)