Brought to you by SCARPA Backcountry Week
In 2014, eight of my friends spent an unplanned night in the mountains during a rainstorm in Japan.  They spent the night out on a deep snowpack at about 1,600 meters (5,250 ft).  It was the worst night of the year to spend a night out.  There was rain, lightning, thunder, and temperatures of about 32ºF that night.
After they got home safe and had a few days to digest everything, I asked them a few questions about their trip.  I wanted to know what gear they had with them, what they did that worked, and what equipment they wished they had with them.
I ended up interviewing a few of them together.  The information they divulged is precious for anyone who spends time in the backcountry.  If you spend time in the backcountry, eventually, you're going to spend an unplanned night out.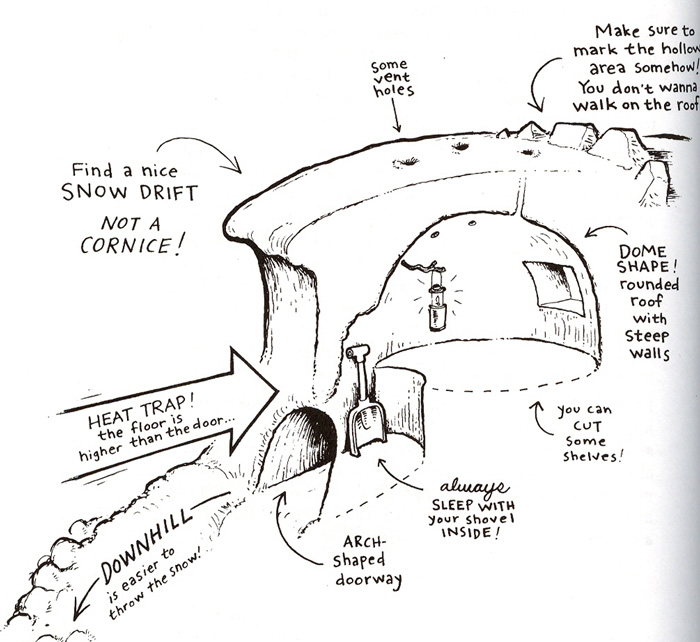 Me: "What emergency gear did you have with you?"
Oscar:  "A synthetic puffy jacket, bivy bag, no extra food, first aid kit."
Me: "What emergency gear did the group have?"
Group:  "3 bivy bags, radios, 2 people had no puffy jackets, 2 people with spare gloves, some hand warmers, enough food to get through the night, only 2 headlamps, lighters, hand sanitizer gel (flammable, good for starting fires), People from Finland, multi-tool with saw, several first aid kits, gps, maps (but we read them wrong), compasses, altimeters."
Me: "What worked well in keeping you all safe that night?"
Oscar:  "Having a fire.  It was something to keep you occupied, to get you going, to keep you motivated.  And it gave off great light.  The light greatly improved the physiological mood of the group.  And the fire really helped pass time and gave you something to do.  We were constantly gathering firewood and tending to the fire.  Focusing on keeping the fire going avoided sitting around and thinking dark thoughts."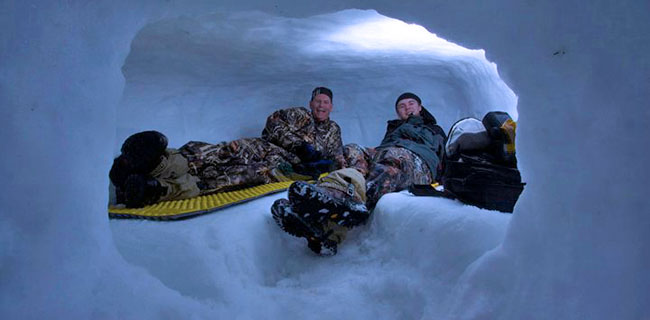 Me: "What did you do for shelter?"
Oscar:  "For shelter we dug a deep snow pit, about five feet deep.  We used our skis and poles to create scafolding for the roof, then we used tree branches on top of the skis and poles to complete the roof.  In the shelter we made a snow bench covered in branches so we could sit and huddle up together in the shelter.  I slept a bit, about 30 minutes or so."
Me: "And that shelter worked well?"
Group:  "Yeah, it worked well enough, but we were still wet just from being out in the rain."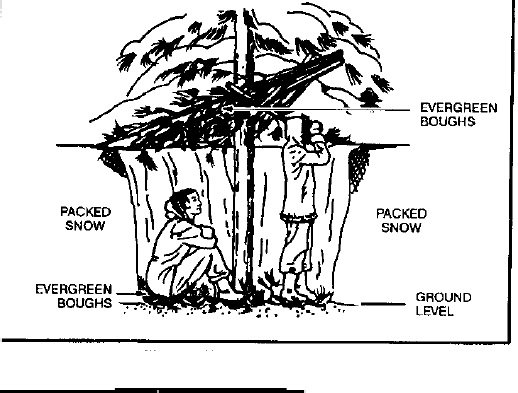 Me: "What worked out there?  What behaviors kept you guys safe that night?"
Group:  "Communication.  We told stories, checked in on each other a lot.  If someone was quite for too long, we'd come in close to him and ask him how he's doing and make sure he's ok."

"No one ever complained about anything.  No negative talk whatsoever because in those situations it's key to stay positive and not let negative ideas seep into the group's mentality."

"Good team work.  It came naturally.  As soon as something had to be done, someone stepped up and did it."

"Sharing.  We all shared our resources together.  We shared the bivy bags as blankets, body warms, headlamps, food, water."

"I think we did a good job of delegating duties.  We didn't have a leader, we all just took on duties and got them done."

"8 people pooling gear was key.  If we'd have been only 2 people with missing gear, it could have been worse."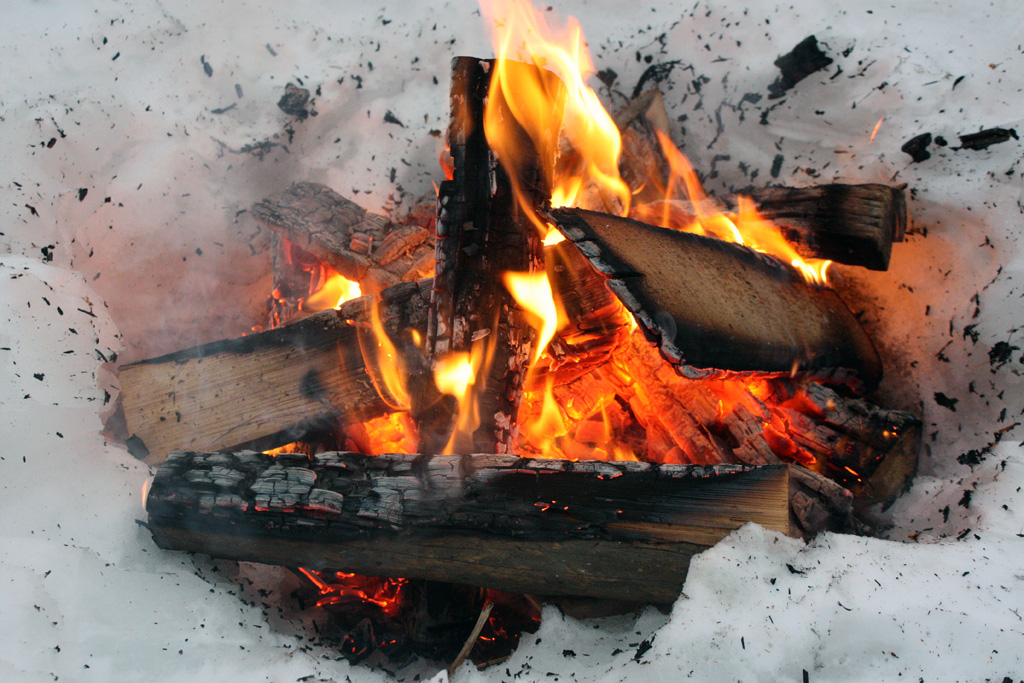 Me: "What would you have done differently in that situation?"
Oscar:  "I would have brought Nalgene bottles instead of bladders.  That would have made water transfer much easier.  Having someone on water duty full time would have been good as well.  We didn't make enough water.  We could have made a lot more water with that fire."

John:  "A bigger snow cave would have been nice.  Our fire was near the cave and it was amazing how much that fire melted our shelter away."
Me: "What will you bring on your next backcountry ski trip that you didn't have this trip?"
Group:  "Headlamp, small thermos with hot sweet drink, big puffy jacket, extra big mits, extra water, medical kit, extra lower body clothing, extra upper body clothing, large garbage bags."
Me: "What mistakes were made that lead to spending your night out?"
John:  "We had a loosely planned objective.  I didn't use GPS and maps to figure out where we were at the start of the trip and exactly how to get to our destination.  At one point we had to decide:  go back or try an unknown shortcut.  We all wish we'd have decided to go back the way we came.  We would have gotten back after dark, but we'd have always known where we were."
This group did a fantastic job spending an unplanned night out.  We can all learn from their example.  The only injuries received was a bit of frostnip on a few fingers of one of the members.  Everyone else was just tired and cold when they got home.  It didn't hurt that the people in this crew were from Sweden, Finland, Alaska, British Columbia, Wisconsin.  These guys are used to bad weather and cold.
"Personality wise, it was a pretty damn good group to be stuck with." – Jen

"I wasn't really enjoying it, but it was not too bad." – The Fin